Everything changes after you have a baby, and your skin is no exception. The skin on your face, stomach, and everywhere in between could show signs that you're a new mom. From postpartum breakouts to dark circles under your eyes, new moms see it all. Hormonal shifts, changes to your blood flow, and glandular changes all affect your skin's health and appearance. In addition, according to Babycenter, lack of sleep and changes in your skin glands, metabolism, and immune system can also wreak havoc on your youthful glow.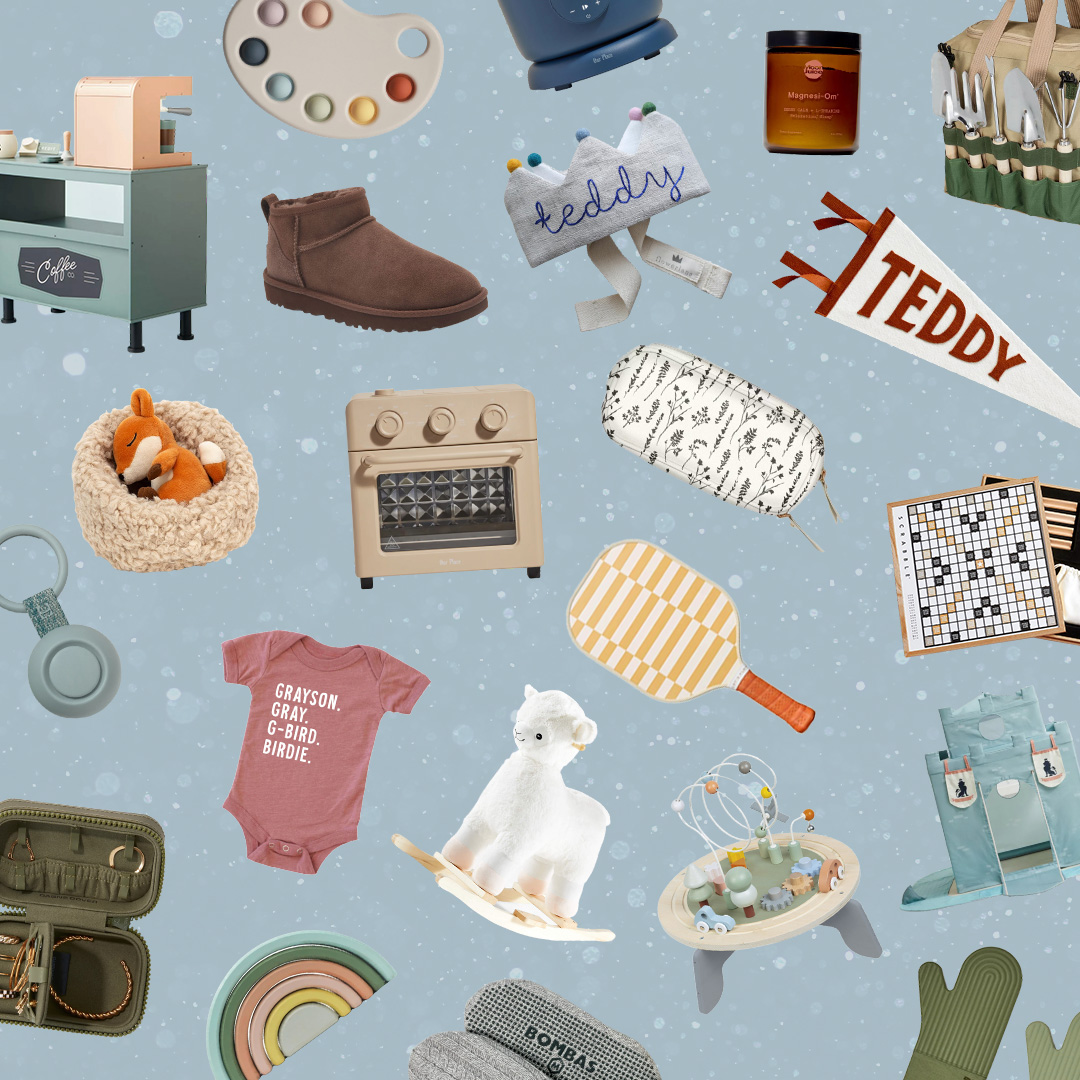 everything you need to ace holiday gifting this year 🎁
New moms may also experience dry, saggy, itchy, and/or oily skin, redness, puffiness, stretch marks, and postpartum hives. Oh boy!
The bottom line is that your skin changes after you have a baby, and the products and skincare routine that worked before might not work as well now.
Luckily, there are so many ways you can combat these skincare challenges. In addition to a healthy lifestyle, including a healthy diet, exercise, and plenty of water and sleep (ha!), there are many ways you can tend to your largest organ, your skin.
We spoke with dermatologists Dr. Leela Athalye and Dr. Chris Robb about their postpartum skincare tips and advice to help new moms care for their skin and get their radiant glow back.
Meet the expert

Dr. Leela Athalye
1. Use a Vitamin C Serum in the Morning
Dr. Athalye recommends applying a vitamin C serum in the morning because it protects the skin from pigmentation, discoloration, wrinkles, and other signs of aging. The antioxidants in vitamin C serums will improve your skin's natural radiance and visibly brighten your skin. The following are some dermatologistrecommended vitamin C products to try.
2. Use a Retinol Cream in the Evening
Apply a retinol cream in the evening to initiate collagen remodeling and prevent and reduce the appearance of wrinkles and pores. It will also help to fade age spots, firm skin, and even skin tone. Retinol cream can also be applied to stretch marks to reduce their appearance. Note: Consult with your doctor before using retinol if you're breastfeeding.
3. Use a Thick Moisturizer With Ceramides
Use a good, thick moisturizer with ceramides. Ceramides are the fats we lose as we age. A moisturizer with ceramides will also restore skin's natural moisture and maintain skin's natural barrier.
4. Use Sunscreen Daily
Apply sunscreen every single day, ideally every two hours. Apply whether inside or outside, because UVA can penetrate windows. Dr. Athalye says the best sunscreen is "whatever sunscreen you'll wear!" Sunscreen is essential for the health and appearance of your skin. Use a sunscreen with an added tint for a natural, no-makeup look.
5. Use Hyaluronic Acid Serums
Use a hyaluronic acid serum or other hyaluronic acid products to make your skin look plump and healthy. Apply every morning or twice daily for skin that looks supple, smooth, and hydrated.
6. Consider Skin Treatments
Skincare treatments can help care for some common postpartum skin issues.
Meet the expert
Dr. Chris Robb
Board-Certified Dermatologist
Below are some recommendations from Dr. Robb:
For stretch marks: Use the most emollient moisturizer possible, such as one from Alastin.
For laxity in the abdomen: Sofwave is a highly-focused ultrasound therapy that's ideal for loose and sagging skin.
For skin discoloration, or melasma, on the face: Try a MOXI fractional laser treatment and/or a specific melasma peel.
For improving the overall quality of post-pregnancy skin: Broadband light (BBL) therapy improves nearly every aspect of the skin.
If and when you feel frustrated with the appearance of your skin, remind yourself of the incredible strength of your body: You just brought a new life into this world! Give yourself and your skin time and grace to adjust and heal.