I grew up hearing that it takes a village to raise a child, and I witnessed that support frequently in my community. However, it didn't occur to me until I became a mom that mothers need a village of support for our journeys too. When we become mothers, it almost feels like we're birthing a version of ourselves we haven't met before.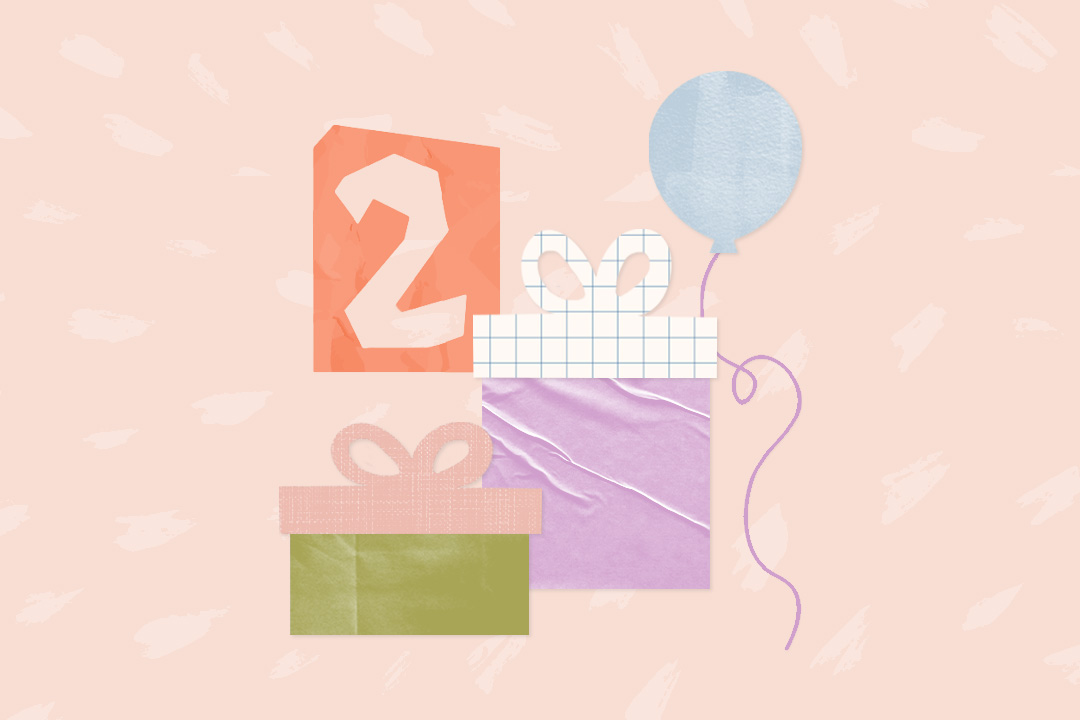 a LO in your life will love these! 🎁
Although everyone has different postpartum experiences, it doesn't change the fact that support during this time and throughout the motherhood journey is essential. However, depending on a number of factors, that support may not be sufficient. Even if you were fortunate to have a support system in the form of family or friends, you may still struggle with any number of postpartum issues. And a six-week postnatal checkup with their provider doesn't feel like it encompasses all the changes that can occur while adjusting to life with a newborn, among other things.
If this sounds familiar, you're not alone. Here, with expertise from board-certified OB-GYN and IBCLC Dr. Stephanie Sublett and postpartum doula Ana Genao-Taney, we're sharing why support for mothers during the fourth trimester (and beyond) is so important, with resources to help.
Meet the expert

Stephanie Sublett, MD, IBCLC

Dr. Sublett is a board-certified OB-GYN & IBCLC currently practicing in Fort Wayne, IN as an OB Hospitalist.
Meet the expert
Ana Genao-Taney
Maternal health advocate, postpartum doula, and mom of three.
Ana also founded the popular Instagram resource
@mommysbundle
for postpartum support and education.
Misconceptions About Motherhood and Postpartum
As with anything in life, there are different misconceptions about postpartum and motherhood that aren't necessarily helpful. Genao-Taney said, "One of the biggest misconceptions is thinking that recovery is limited to the first six weeks or that mothers should be healed by that point." This doesn't include the emotional and mental aspect of postpartum.
Becoming a mother is a huge transition. "This developmental process is actually known as 'matrescence,' but it's not something the mainstream is well aware of," said Dr. Sublett. She also wants moms to understand that this process takes place over a period of time. "You don't just give birth to a baby and immediately have all this knowledge about motherhood," she said.
Why Support Is Essential
Knowing that every mom has different circumstances, it's important to note that some moms have had to give birth in what Dr. Sublett calls "social isolation." "Many women are delivering without their relatives living in the same state," she said.
There are several reasons why support during the fourth trimester and beyond is essential for moms, but the biggest one pertains to their well-being. "It's important to have a support system in place, as some are susceptible to mental health disorders like postpartum depression and anxiety the entire first year after birth," said Genao-Taney.
It's something Dr. Sublett agrees with. "Support is crucial for moms because it helps them navigate the ups and downs of motherhood." Even if you aren't necessarily experiencing anxiety or postpartum depression, there are other areas of your life where you may need help. Having support helps erase the idea that you're supposed to manage everything by yourself.
How Mothers Can Advocate for Themselves
While it can feel hard to think about your needs as a mom, it's important to have an idea about the kind of support you'll need on your journey. Dr. Sublett said, "I think it's beneficial to write down a list of people you feel you'll be able to call or rely on during your pregnancy." The list can include loved ones, healthcare providers, therapists, etc.
Another way you can advocate for support before and after birth is by educating yourself and asking your provider questions. Genao-Taney explained that this can help mothers minimize complications if something doesn't feel right before or after giving birth. "This gives moms a better chance to find proper support, given the maternal mortality rates in the U.S.," she said.
Additionally, Dr. Sublett suggested that women schedule certain postpartum appointments during their pregnancy. "You don't want to wait for a problem to happen. For example, if you plan to breastfeed or you have a history of anxiety or depression, being proactive about your care is critical," she said.
Advocating for yourself with your healthcare provider can also open the door to more supportive resources. "I think some providers can do a better job of talking about postpartum resources with patients while they're pregnant, even if they're not available within their office," said Dr. Sublett. This can look like being referred to specialists who may be better equipped to provide you with the kind of care you need.
A few resources Dr. Sublett shared for expecting and postpartum moms (and partners) are:
How Family, Friends, and Healthcare Providers Can Support a Postpartum Mom
Loved ones can help provide support in areas you may be unable to focus on. For example, someone can help you meal prep or do laundry. "This kind of support allows [mom] to better prioritize rest, nourishment, or bonding with her new baby," said Genao-Taney.
Family and friends can also provide emotional support by checking in with you to see how you're feeling or by providing words of encouragement. Genao-Taney said, "This allows mom to have an outlet to process and express her feelings about birth and beyond."
Dr. Sublett also believes that family and friends should try to refrain from offering a lot of advice or solutions. "Postpartum women have so many thoughts going through their mind, and anything could trigger them. The key is to focus on listening to the mom and validating her experience," she said.
---
No matter how old your kids are, you're always learning and growing as a mom. The idea that you no longer need support because you're somehow supposed to have everything figured out by yourself is unrealistic. Dr. Sublett said, "There are so many resources available for mothers during the fourth trimester and beyond. My hope is that more moms will receive the support they need."
We couldn't agree more.