Pregnancy changes your body and health in a myriad of ways, but it also takes a toll on your schedule. Prenatal visits with your OB-GYN get more and more frequent as your pregnancy progresses, and sometimes it can feel like a total chore to go to those appointments. But, prenatal care is one of the most important things you can do for you and your baby.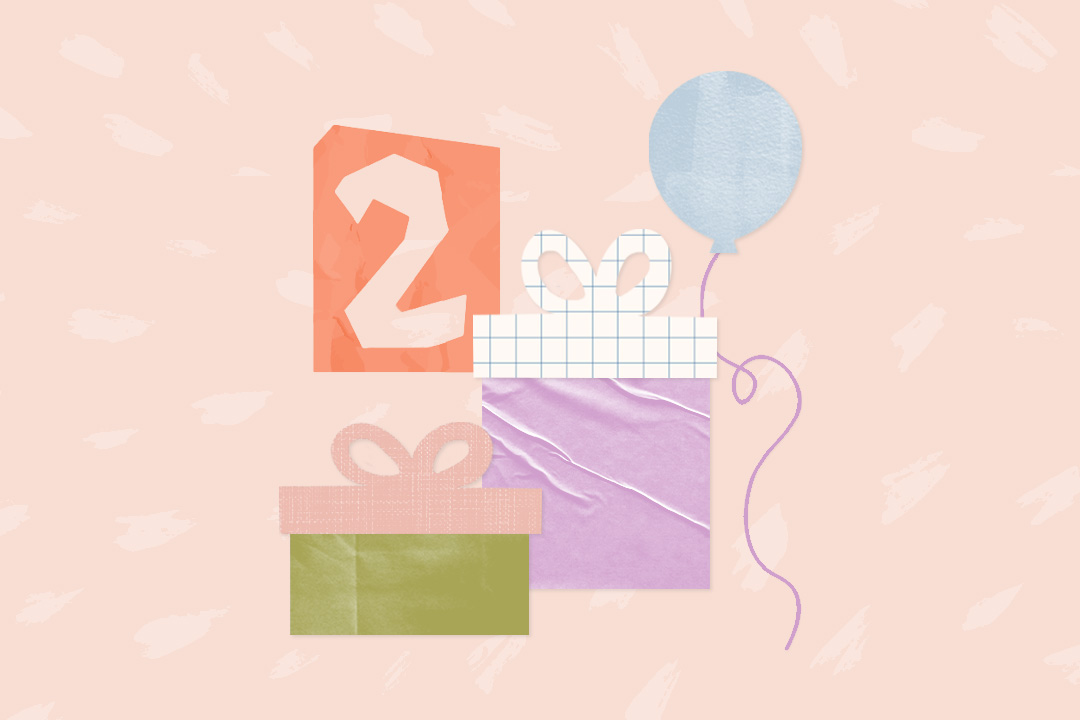 a LO in your life will love these! 🎁
So, what is prenatal care exactly? Prenatal care is the medical care you receive during pregnancy. At each visit, your healthcare provider checks on you and your growing baby, offers input on staying healthy, and answers any questions you might have regarding your pregnancy. Getting early and regular prenatal care can help you have a healthy pregnancy and a full-term baby, which gives your baby the right amount of time he needs in the womb to grow and develop.
Prenatal care is extremely important during pregnancy, particularly in determining when there are health problems and treating those problems when possible. This care also minimizes risks and provides guidance, education, and structure so moms can stay as healthy as possible.
Meeting with your obstetrician frequently throughout your pregnancy provides for close monitoring of the health of both you and your baby, says Dr. Adrienne Zertuche, MD, MPH, OB-GYN, and Georgia Maternal and Infant Health Research Group President. "Early detection of complications is absolutely vital to formulating a plan of care for high-risk pregnancies. These visits are also important because they give you a chance to hear general guidance, ask questions, and communicate your preferences regarding your birth experience."
Each prenatal visit has a specific purpose, too. Dallas OB-GYN Dr. Sheila Chhutani, MD, MBA offered us some insight on these appointments to help clarify what each one is for.
First Trimester (weeks 1-13)
Confirmation of pregnancy:

Once you see that plus sign on the at-home pregnancy test, call your OB. They'll likely confirm your pregnancy via blood test. Around 6-8 weeks, you'll have a vaginal ultrasound to confirm you are indeed pregnant and estimate your due date.

Appointment frequency:

You'll visit the OB monthly in the first trimester.

Your doctor will answer your questions, give you diet and health guidelines, check vital signs, and draw necessary labs for tests.

Testing you can have done during the first trimester:

At 12 weeks, you can opt to do a genetic screening by blood test and ultrasound.

This test screens for chromosomal abnormalities, like Down Syndrome and Trisomy-18.  It's also the time you can find out your baby's gender.
Second Trimester (weeks 14-27)
Appointment frequency:

Visits will continue to be monthly through the second trimester.

Not much changes in these appointments – you'll check in with your doctor to get your questions answered, check vital signs, listen to the baby's heartbeat via doppler, and draw necessary labs for tests.

Testing you can have done during the second trimester:

Around 20 weeks, you'll have a lengthy ultrasound that usually takes 1-2 hours.

The scan looks at your baby's anatomy and search for any abnormalities, like brain or heart defects. The ultrasound will also look at your baby's growth, your placenta, and fluid levels.
If you didn't confirm the gender during earlier genetic testing, you can find out the baby's sex.

Between weeks 24-28, you'll do a one-hour glucose test to test for gestational diabetes.

This test involves drinking a liquid that contains glucose. About an hour after drinking, your blood will be drawn to check your glucose levels.
Third Trimester (weeks 28-40+)
Appointment frequency: 

At the beginning of your third trimester,

 appointments increase to every two weeks until 36 weeks.

"During this time," Dr. Chhutani says, "the growth of the baby accelerates."  This is also the time were some problems (such as gestational diabetes, hypertension, and preeclampsia) have the possibility of developing.
These visits are quick, but very important, as doctors will measure your stomach, check your vitals and take a urine sample to check protein and glucose levels.

After 36 weeks, visits become weekly.

In addition to measuring your stomach, taking a urine sample and checking your vitals, your doctor will your cervix for dilation and answer questions regarding labor.

Testing you can have done during the third trimester:

There aren't any specific tests done during the third trimester. If your doctor suspects something is wrong, they will likely do an ultrasound.
If you have a high-risk pregnancy or are overdue, your doctor might perform a nonstress test. This test checks your baby's heart rate resting and moving.
In order to make sure you and your baby are healthy, it's highly recommended that you attend all of your prenatal appointments. A lot of women look forward to their frequent appointments – hearing your baby's heartbeat alone makes the trip worth it! And, week by week, noting growth and measurement just help to build up excitement and anticipation for your little bundle of joy to arrive.
If you're confused on why all of those appointments are important, be sure to talk to your doctor. She or he can help clarify what's going on during your visits and why each one is necessary. No question is too silly, especially when you're pregnant, so ask away.