If you clicked on this article, you're likely curious about CBD — and I am too. I've just begun to tiptoe into the CBD product sphere, using CBD balm as a topical pain reliever.  And with CBD's growing acceptance as a treatment for stress, anxiety, pain as well as a key ingredient in skincare and other products, other women and moms are seeking out information to learn more.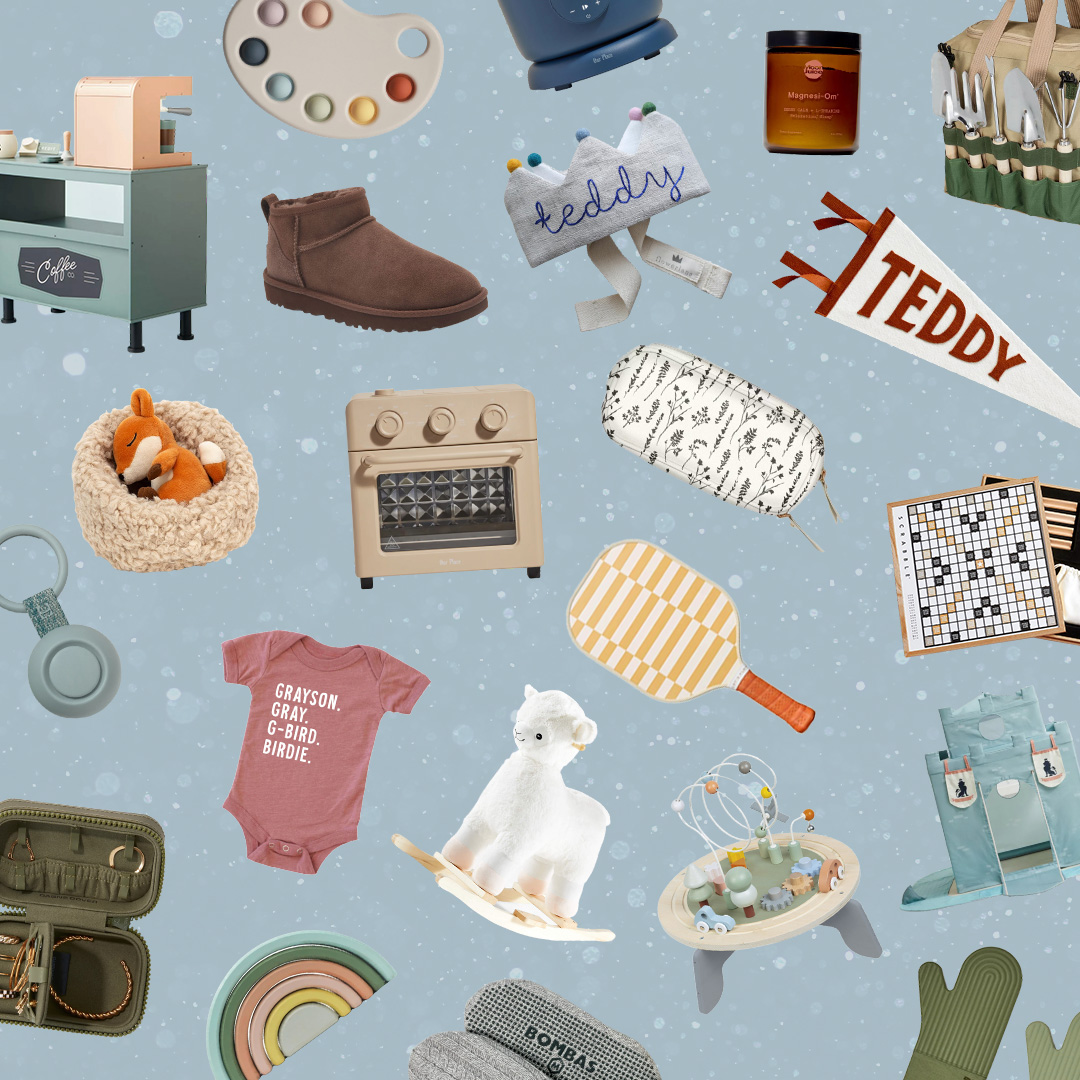 everything you need to ace holiday gifting this year 🎁
Even with the legalization of CBD products in all 50 states, there's still a little stigma surrounding the use of CBD products. Maybe it's because more research needs to be done, the product is largely unregulated (like most herbal supplements), and as the cousin of marijuana, CBD perhaps conjures up images of the high school or college stoner who never went to class. More research needs to be done to understand the effect of CBD and cannabinoids in those who are pregnant or breastfeeding, so it's important to discuss with your healthcare provider if you are thinking about adding CBD products to your regimen.
We talked to a few women — all moms themselves — in the CBD business who are changing the stigma. They shared how they use CBD infused products, tinctures, and more. We also wanted to share experiences from some of our readers and editors. Plus, we've noticed our readers over on The Everygirl are early adopters to the CBD world of wellness products, so we're sharing some of their favorites as well.
How The Everymom Editors and Readers Are Using CBD Products
"My hormones were really out of whack after having my daughter. Anxious and low energy, I found Equilibria, and they have Dosage Specialists that work with you to find products that are safe and effective. Their approach made me feel safe to try, and I've found a lot of success with them." – Anonymous (note, this reader testimonial was not part of our previous paid sponsorship with Equilibria)
"I purchased a CBD pain cream on a whim from Whole Foods when I threw my neck out when I attempted to sit up in bed (old age, I see you). I do think it helped. I also use the Herbivore CBD Face Oil which does seem to help with redness and inflammation — and would recommend." – Ojus Patel, Senior Content Editor
"I use CBD pain cream for aches and pains and on my temples and back of my neck for better sleep!" – Alexandra Pagar-Wolf, Director of Brand Partnerships
"I've used CBD pain cream as an alternative to Ibuprofen or Icy Hot on sore joints, stiff neck, sore shoulders, and the occasional carpal tunnel pain after working on a laptop all day."  – Kathy Sisson, Contributing Editor
How Moms in the CBD Business Are Using CBD Products
"(CBD use) is not about escapism, it's not like the new 'wine-o-clock'; rather, it's about being higher-functioning. Daily CBD use helps me be more clear-headed and calm. I'm able to be more flexible and easily pivot when I need to. Much like a skincare routine, daily CBD use takes a few months to get the correct dosage and notice a real difference." – Sarah Tupper, event planner, mom of three boys, and entrepreneur entering the CBD and cannabis space with her business partners to launch Sarah Jane.
"I'm still new to this motherhood thing. I pretty much always feel like I have no idea what I'm doing, but I do believe that if I can be the best version of me then I can be the best parent for my daughter. CBD has helped me physically and emotionally. It's helped the soreness of a physically exerting day subside quicker so I can keep up the next day. It's helped me have more rested nights sleep. It's helped calm the nerves and anxiety that come with motherhood. Taking CBD for anxiety works best for me when I take it consistently. I have to take it like birth control. I set an alarm on my phone and take it at the same time every day." – Amanda Young, VP of Operations at CBD company Krystilion and mom of one baby girl
We previously interviewed Coco Meers, CEO of CBD subscription company Equilibria, who shared: "CBD helps me be a more present and even-tempered mom. I find I have a longer fuse when responding to tough conversations and stressful moments (bathtime, toddler tantrums, stressful drop-off!!). Instead of escalating when they're pushing boundaries, I'm able to more calmly react and not get rattled."
What Our Editors and Readers at The Everygirl Are Using
Our editors at The Everygirl have used and tested CBD to help manage anxiety, PMS symptoms, endometriosis pain, and more. Popular products on our sister site are below.