Self-care has quickly become one of the most talked about practices in our lives, and for good reason. The more we take care of ourselves, the more we can show up as our best selves for those who need us. But the idea of taking time specifically for ourselves can seem as unrealistic as woodland creatures coming in and cleaning our houses, Disney princess-style. For many of us, it's impossible to take a full day, evening, or weekend to ourselves. That doesn't mean that simple acts of self-care aren't important and completely necessary, though.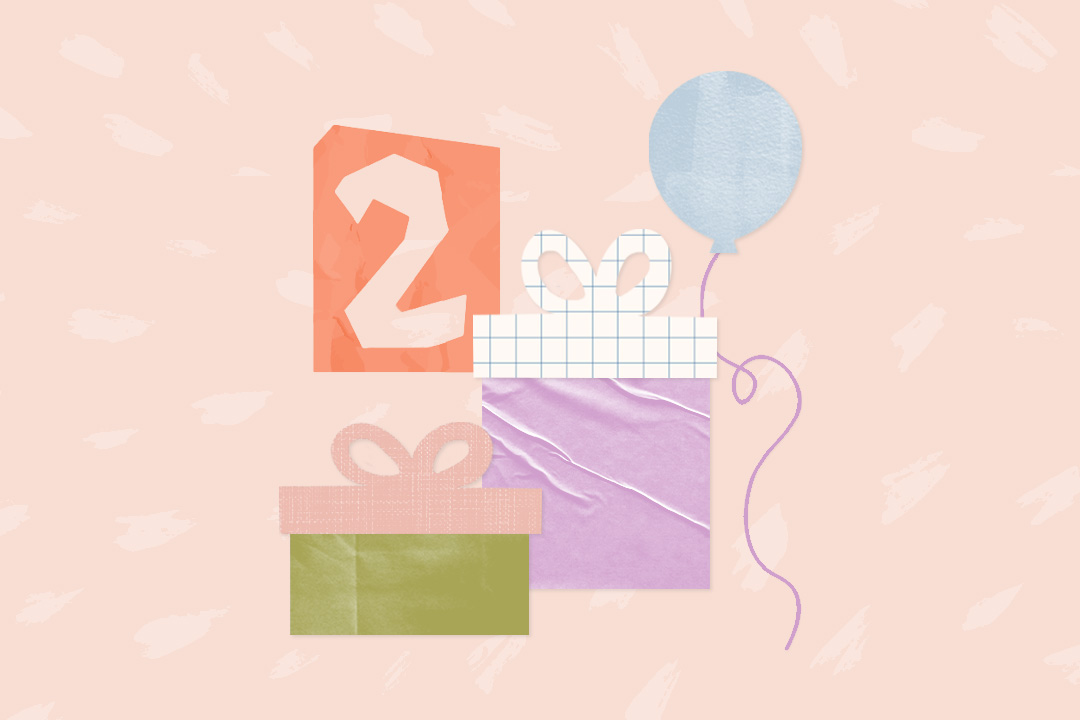 a LO in your life will love these! 🎁
Don't let the belief that self-care has to be time consuming fool you—there are tons of things you can incorporate into your week that can improve your mental health. We so often dedicate our lives to others, and that can quickly lead to things like burnout, resentment, and overwhelming emotions. Incorporating simple, attainable acts of self-care into our weekly routine could drastically impact our lives in the best way. Read on for our list of 10 simple self-care acts you can accomplish in 5 minutes or less (really). 
1. Put on your favorite song
There's something incredibly powerful about music, so much so that it can literally alter your mood. The next time you're feeling overwhelmed, anxious, or even really good, take three minutes to put on your favorite song and just enjoy it. Whether the music of your soul is Meghan Trainor or Metallica—rock on!
2. Drink a full glass of water
Sometimes even the most necessary things we need to do for our health can get put on the back burner when life gets busy. The idea of drinking a glass of water sounds obvious, but how many times does it get overlooked? Staying hydrated is so important for all of us, so whenever possible, try to take a few minutes to drink a full glass of water. Maybe you won't notice a big difference in how you feel, but believe me, your body will thank you for it.
3. Buy yourself flowers
Never underestimate the power of a bouquet of flowers. Think about the last time someone bought you flowers and how good that felt. Perhaps it was for Valentine's Day or your birthday, or maybe it was so long ago you can't even remember. Well, I'm here to remind you that you don't need someone else to buy you that bouquet and put a smile on your face—you can do that all on your own. The next time you go to get groceries, stroll through the floral department for just a minute. You may be surprised to find out that a bundle of flowers doesn't have to cost an arm and a leg. There's no better time than today to treat yourself!
4. Stretch
Not all of us have the time, money, or energy to invest in a yoga practice. That doesn't mean we can't all reap the benefits of stretching our bodies. Taking five minutes to do a stretching sequence online, or simply stretching your body in whatever ways feel good to you, can do wonders for how you feel the rest of the day. Do this to start your day, or squeeze it in whenever you can find the time.
5. Color with your kids
It's easy to want to use the time your little ones are preoccupied to get ahead on household chores, and of course, sometimes that's the only time we have to get things done. But, it can feel incredibly rewarding and relaxing to spend time doing a children's activity yourself. For a lot of us, it's probably been a long time since we sat down and colored (Who has the time?!). This could not only be a fun activity for you to do with your kids, but it can also be a therapeutic activity to slow down your mind and to help you relax. The next time your little ones pull out their coloring books, instead of trying to breeze through your to-do list, take a few minutes to sit down and get creative with them.
6. Write down three reasons why you're proud of yourself
Even though we do so much on a day-to-day basis, it's easy to slip into the mindset of feeling unaccomplished when there's always something else to be done. Take a few minutes to recognize all that you do by writing down three reasons why you're proud of yourself. This may seem difficult at first because we're so used to not giving ourselves any credit, but I think you'll be pleasantly surprised to find out that you could fill a whole notebook with reasons to give yourself a pat on the back.
7. Schedule that appointment
Our health can often get put on the back burner to take care of the ones around us. This often means putting off important appointments like doctor and dentist visits. This week, take a few minutes to call your provider and get the appointment on the calendar. And remember, your health is important too.
8. Text a friend to tell them you're thinking of them
When life gets busy, it can be next to impossible to be the companion you want to be to your friends. The thought of trying to keep up with friendships can be overwhelming, but it doesn't have to be. Unfortunately, we may not often have time to grab lunch or coffee with our friends, but that doesn't mean that we can't let them know we care. The next time you find yourself waiting in line, setting your alarm for the next day, or waiting for your coffee to heat up (again) send out a quick text to a friend simply saying you're thinking of them and appreciate them. Not only will this bring a smile to their face, but you'll feel good about prioritizing the people who matter to you.
9. Make your bed
While this may sound like just another chore to add to your endless to-do list, I'm a firm believer that making my bed each morning is a necessary start to my day. Accomplishing something small like this first thing in the morning sends a little signal to your brain that you can and will accomplish things today. Though it's simple, I think that seeing yourself accomplish even the smallest of tasks can go a long way—because, let's face it, sometimes those "simple" tasks can be the hardest to complete.
10. Breathe
And I mean really breathe. The next time the world feels like too much, and we know it will, take some deep breaths. Try the box breathing sequence for a few minutes: breathe in through your nose for a count of 4, hold for a count of 4, exhale for 4, hold for 4, and repeat. This will activate your parasympathetic nervous system, AKA a resting state, and lower your feelings of stress and anxiety. While breathing, send yourself some positive affirmations.