Summer often means spending more time with your kids—between family vacations, camps, and a looser schedule. This can be, of course, a good thing but also a challenging thing, and some parents may be counting down the days until school or regular childcare resumes. Chances are, you've experienced emotions on both ends of the spectrum, likely changing on a daily (or hourly) basis.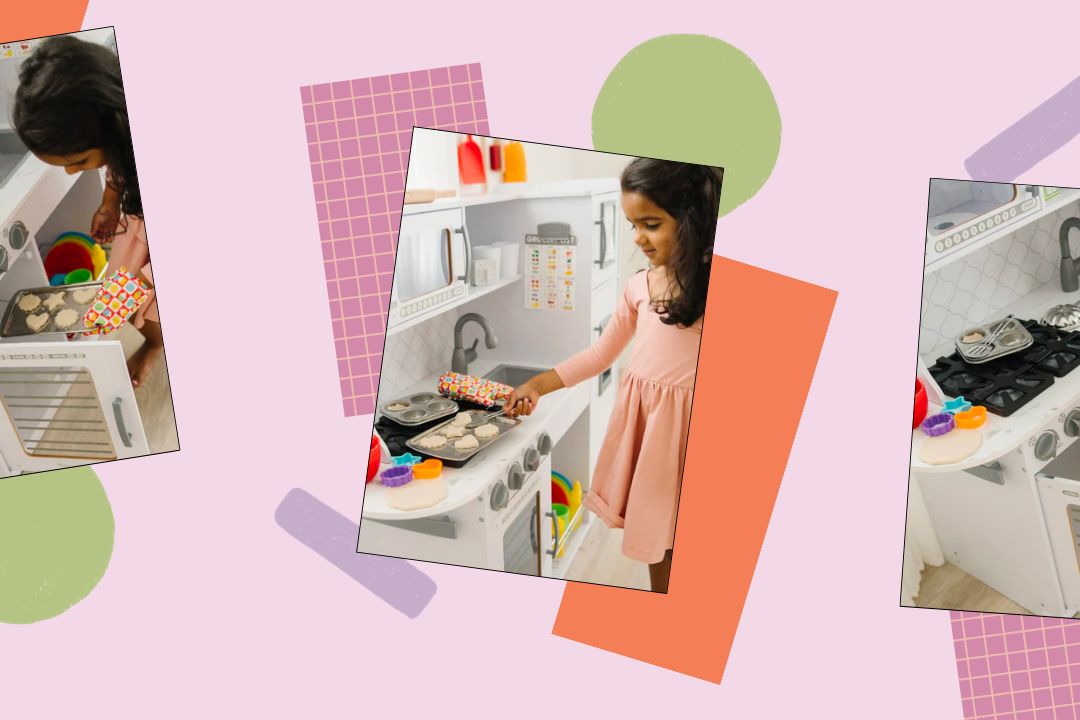 During the transition after summer's time of extra togetherness—it's not surprising that some may experience separation anxiety. (And we're talking about both kids and parents.)
Separation anxiety may be heightened for babies born during the pandemic, but it's also something many families encounter on a regular basis. Whether you're worried about your kid's separation anxiety, or your own, there are tactics that can make it easier. I spoke with Robyn Isman, a Boston area-based therapist specializing in anxiety and mom to two kids, to learn the best ways to prepare for and to cope with separation anxiety.
Meet the expert

Robyn Isman

Therapist, Social Worker, and mom of 3
Before talking strategy, Isman shared how to recognize if your child is struggling with separation anxiety. It's normal for kids to be sad when a parent leaves, however, it may be a sign of separation anxiety if when you return, your child is not soothed by your presence. This may be displayed with crying, tantrums, or toy throwing.
These actions can indicate that they are developing a fear around separation. If you think your child may be experiencing separation anxiety, or you'd like to get ahead of it, here are some trusted tactics to try.
Encourage independent play
We love our children, but it's important to foster their independence and it's also important for us as parents to have some space. If your child is a baby or toddler, Isman recommends giving them opportunities for independent play. This allows children to entertain themselves, encourages creativity, teaches self-reliance, independence, and self-regulation skills. Plus, independent play gives parents a break from always being "on."
Take breaks from your kids
If you're the primary caregiver—if you can—occasionally step away from some of your mom jobs.  If you're always on bath duty and bedtime routine, have your partner take the lead every so often. You may feel sad to miss out on these special parts of the day, but it's good for your own sanity, and it shows your children that it's OK to have time with their other parent, not always mom.
If you have a nanny, babysitter, or a family member who helps out, allow them to take over other parts of the routine as well. Your child may push back, but it's important for you to keep your distance. Isman explains that this will help your children develop skills to trust other adults, which will be important when entering into childcare.
Name and normalize their feelings
Feeling sad is OK, and it's important to recognize and discuss these feelings. "Feelings come and go, and we don't have to be scared of them," Isman said. As you take breaks from your child, you can say things like "It's OK to miss me, and I will miss you too, but you can play with your dad (or babysitter), and that will be so fun." Acknowledge and name whatever emotions are felt, like sadness, anger, and frustration. Normalize the feelings, allow them to feel them, and discuss ways to feel better.
Show them examples of parents leaving and returning
When children develop a fear of a parent leaving, it may be that they are afraid you won't come back. For slightly older children, books, shows, and songs that depict parents leaving and coming back is an excellent way for your kids to understand time apart and know that you will return. Listen to and sing "Grown Ups Come Back" from Daniel Tiger, or read Llama Llama Misses Mama and discuss the messages.
Develop a goodbye routine
When it is time to leave, create a fun and engaging goodbye routine that you can practice with your child, like a hug, kiss, or high five. "I do hug-kiss-squeeze-squeeze-kiss-hug with my daughter and we've been doing it for years," Isman said. It can be simple, but it's a special way to feel close before time spent apart.
For moms experiencing separation anxiety
It's going to be hard and also a little sad, especially when leaving your baby for the first time. Start small, like a short walk or run by yourself. Even just 10 minutes is a good place to begin and then grow on. Isman tells clients to practice feeling uncomfortable. This teaches that you can get through it. And not only does it show you that you are capable of being away from your children, it shows your child that it's OK and they are in good hands.
And speaking of being in good hands, it's important to leave your child with someone you trust, whether that's your partner, your parents, or your best friend. Don't rush it, make sure you feel comfortable with the situation and fully trust your child will be well taken care of.
Feeling emotional is to be expected. Just as you tell your kids it's OK to feel their emotions, the same goes for you. Cry if you want to cry!
And finally, be kind to yourself and to your children. This is a big transition for both of you, and it's important for both kids and adults to feel the discomfort and to work on gaining independence.
This article was originally published in 2020 and has been updated for timeliness.