If there was a pre-packaged mom uniform I could pull out of my closet and put on everyday without any actual thought involved—and still look effortlessly stylish—I'd buy it in a heartbeat. I love my go-to leggings and t-shirts as much as the next mom (and there's nothing wrong with living in them), but I also love feeling just a little more put together and stylish.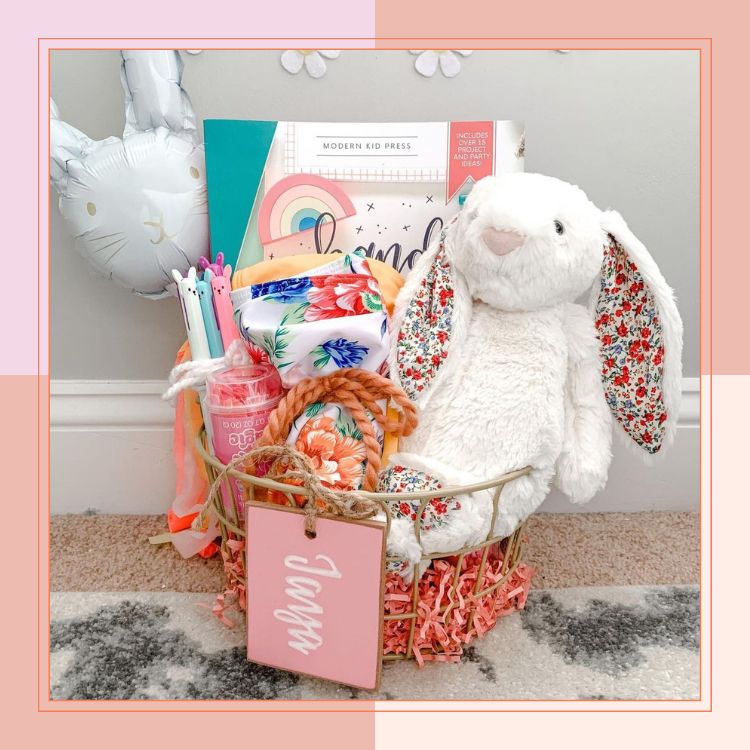 everything you need to get ready for the Easter Bunny's visit on April 9th! 🐰
The thing with mom fashion is that it needs to be incredibly versatile: there's a big difference between the types of clothing I wear when I'm going to be surrounded by sticky fingers and runny noses, when I'm going to be playing on the floor and changing diapers, than when I'm not. So yes, make it fashion but also make it comfortable, trendy, and easy to clean. Bonus points if it can work double-duty for the maternity, postpartum, or breastfeeding phases.
That's a lot to ask out of an outfit, but we've made it happen with the help of one of our favorite brands, Kohl's, which has everything we need to check all the mom-approved and kid-friendly clothing boxes with style. With their unbeatable prices, Kohl's has become one of our go-to stores for some of our favorite wardrobe staples—from adorable espadrilles to day dresses to athleisure. Yes, it is possible to find stylish, comfy and kid-friendly clothes that put a little pep in your step. Thank you, Kohl's.
We've created these 8 mom uniform outfits for spring as part of our Mother's Day partnership with Kohl's—consider it our gift to you! Shop the outfits we can't wait to wear this spring below.
1. For an outdoor family get-together
2. For a backyard hangout with your mom friends
3. For a work-from-home day
4. For lounging at home
5. For school pick-up or running errands
6. For your afternoon walk
7. For playing at the park with your kids
8. For a hike or long walk
This post was in partnership with Kohl's but all of the opinions within are those of The Everymom editorial board. We only recommend products we genuinely love.