As parents, protection for our kids is one of our natural instincts. We want our kids to play outside when the weather is warm, but it's normal to worry about sun protection, water safety, and bug bite protection for our children. We don't want worry to get in the way of your summer fun, so we've rounded up some products to protect your little ones from head to toe this summer.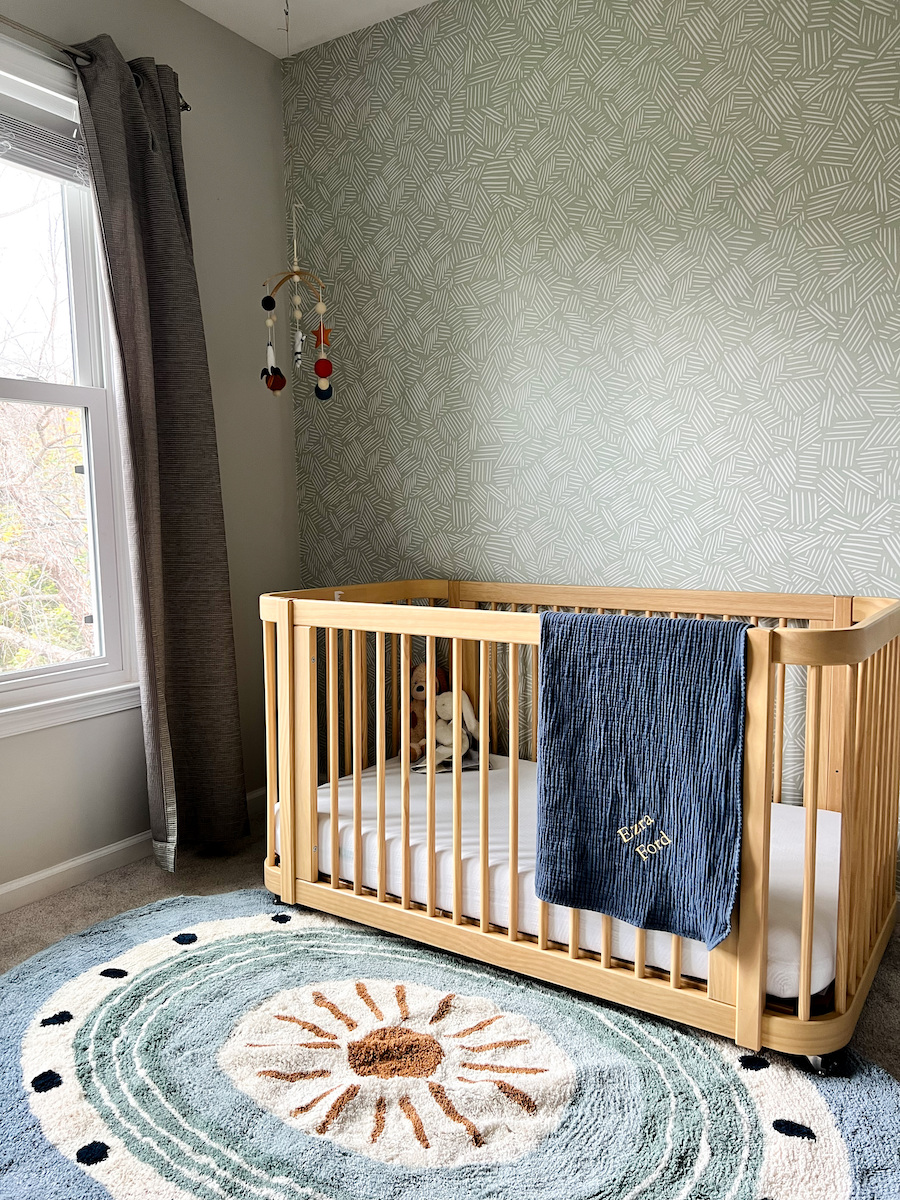 editor-favorite crib brand Nestig just released gorgeous new wallpapers that will easily transform any space 😍
To protect your child's skin, kid-safe sunscreen should be applied to all children over 6 months of age, according to the American Academy of Pediatrics. Though it was previously said not to use sunscreen on babies younger than 6 months, those recommendations have changed more recently. Sunscreen can be applied in minimal amounts to infants under 6 months in small areas, such as the infant's face and the back of the hands. But, in this age group, using clothing coverage and shade as the primary defense against the sun is most recommended.
Since the shade is optimal for babies, we found blankets with SPF protection as well as car seat covers and window shades. Plus, we're sharing a number of options to protect your little ones from overexposure while playing outside this summer including wide-brimmed sun hats and rash guards with SPF. And if the sun isn't the only thing you're worried about, we also found products to increase water safety as well as ways to protect your little ones against summer pests.
Sun Protection
Outdoor Protection
Buy Buy Baby
For families with balconies or deck railings, having a mesh rail guard can add more peace of mind when your little ones are roaming around the house. Just remember to still keep an eye on your kids when they are on a balcony or deck.
Target
For patios, porches, and more, this outdoor baby gate can help keep little ones contained in a safe outdoor space.
Target | Joovy
Protect their little noggins when riding their scooter, bikes, or tricycles this summer.
Water Protection
Bug Protection
Bed, Bath & Beyond
It's time to keep those pesky bugs away from your kid! This fragrance-free formula is perfectly safe to use on your little ones.
Amazon
This net goes over strollers, cradles, car seats, and more, and it keeps your baby safe while also keeping bugs away.
This article was originally published in 2019 and has been updated for timeliness.