As parents, protection for our kids is one of our natural instincts. We want our kids to play outside when the weather is warm, but it's normal to worry about sun protection, eye protection, and bug bite protection for our children. We don't want worry to get in the way of your summer fun, so we've rounded up some products to protect your little ones from head-to-toe this summer.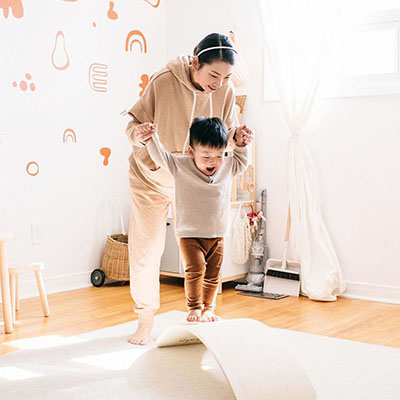 If your kid is turning 2, get ready for hilarious conversations, much more involved play, and lots of sweet, sloppy kid hugs and kisses. As for what you'll need? Leave that to us.
To protect your child's skin, kid-safe sunscreen should be applied to all children over 6 months of age, according to the American Academy of Pediatrics. Though it was previously said not to use sunscreen on babies younger than 6 months, those recommendations have changed more recently. Sunscreen can be applied in minimal amounts to infants under 6 months in small areas, such as the infant's face and the back of the hands. But, in this age group, using clothing coverage and shade as the primary defense against the sun is most recommended.
Since the shade is optimal for babies, we found blankets with SPF protection as well as car seat covers and window shades. Plus, we're sharing a number of options to protect your little ones from overexposure while playing outside this summer including wide-brimmed sun hats and rash guards with SPF built in. And if the sun isn't the only thing you're worried about, so we also found kid-safe bug repellent and mosquito netting to protect your little ones against those summer pests.
Check out our other summer gear picks here for more outdoor fun here—happy summer!