All right, in the spirit of the season, I have a secret to share. Despite launching and running an online media company, I am in fact a pen and paper girl through and through.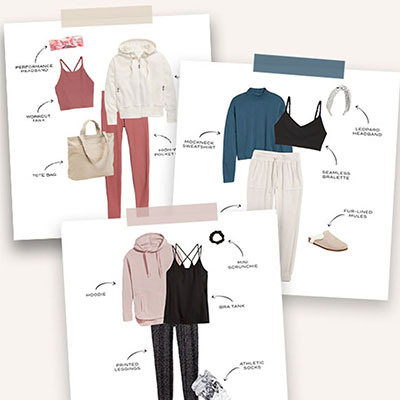 Shop 6 of Our Favorite Loungewear Outfits From Old Navy
Need to spruce up your at-home wardrobe? We've put together six cute, comfy, and budget-friendly loungewear looks from Old Navy.
This way to shop! —>
I know. Take a moment to process the shock.
I've been like this my whole life. When I was a kid, I preferred browsing the "school supply" aisle, as I affectionately called it, over the toy aisle. Anyone else? I handwrote all of my course notes in college. And from the very first time my cofounder Danielle and I sat down to brainstorm our idea for an online magazine back in 2011 to our team brainstorms today, I have done so with a pen in hand. We jokingly call it "my paperwork."
Something about pen and paper allows my ideas and organization to flow much more naturally. I can visualize the plan taking shape. Seeing that perfectly bulleted To Do list or a tiered goal chart or my monthly calendar neatly organized gets my blood rushing.
So… you can imagine my elation when our partnership director told us Day Designer–the premiere name of yearly planners and notebooks–wanted to partner with The Everygirl on a 2021 collection. We'd get to design them, front to back, choose the formatting and content, curate and design stickers, pick out the details, all of it.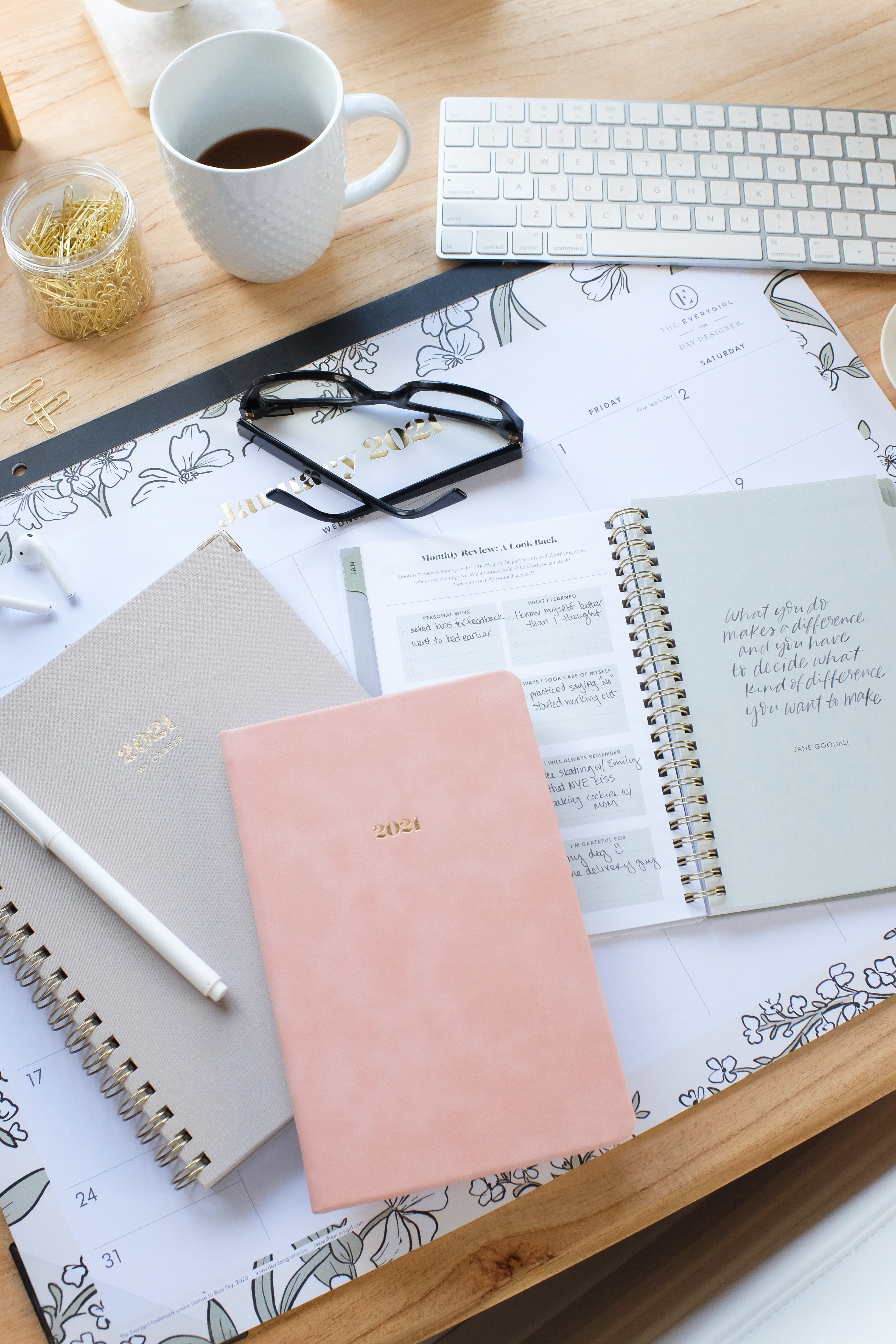 An actual dream come true for this paper-loving gal and the whole team.
We immediately got to work, pinning inspiration, mood-boarding color palettes, brainstorming creative details to include.
Unsurprisingly, we settled on our signature color palette: a base of white and grey neutrals paired with soft blush, mint green, and pastel blue and finished with gold foil accents and spirals. We wanted beautiful texture and went with a linen material for our two signature planners: The Career Planner and the 30 Day Challenge Planner.
As for patterns, thick stripes, striking ikat dots, and feminine florals round out a collection that is as classic as it is beautiful. Our graphic designer hand-lettered quotes for each month page, and we pulled helpful resources from our archives to include to help inspire and guide your year.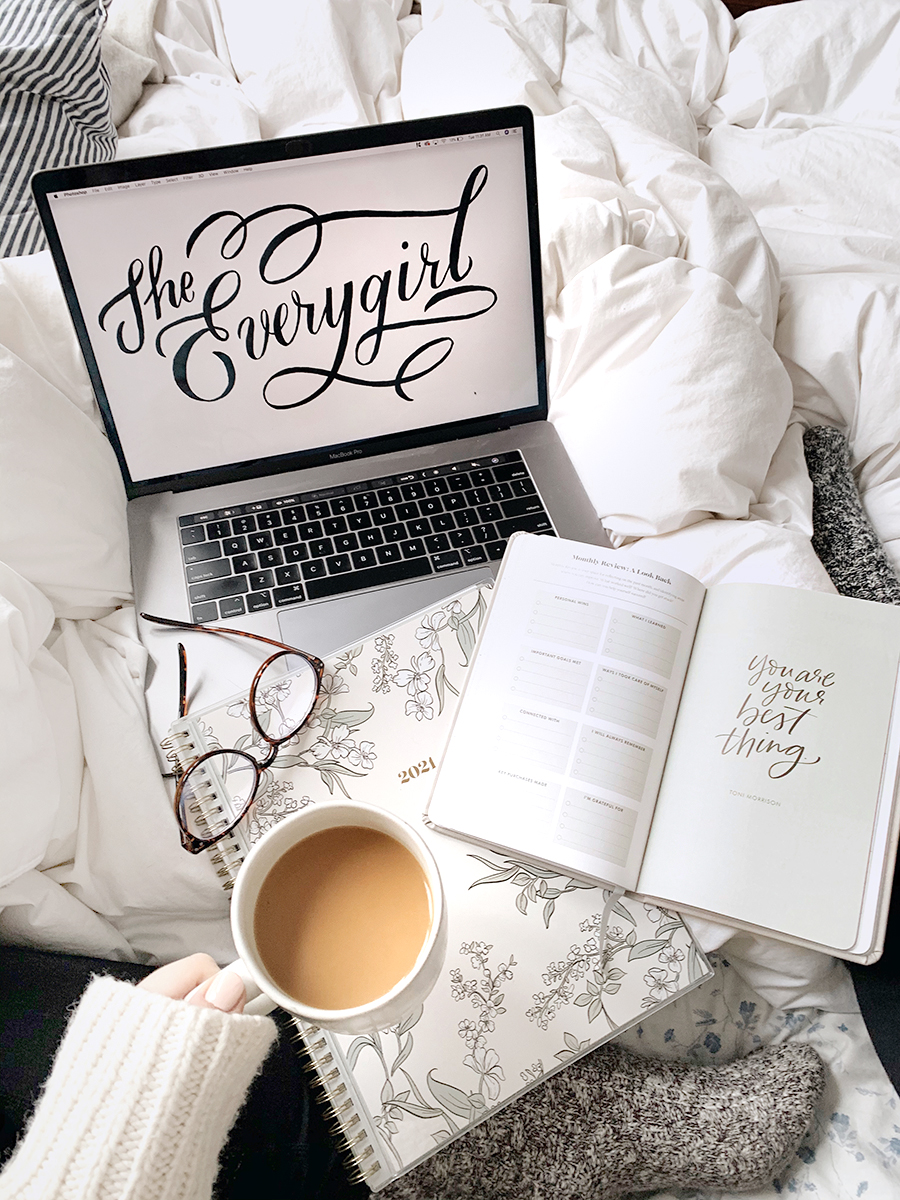 It's crazy to think we had this entire collection finalized over a year ago and were so proud of the pieces we put together and presented to Day Designer. So you can only imagine our elation when we found out The Everygirl planners were being picked up by Target to be sold in stores all over the country and on their website! That's right–as of today, you can shop the entire collection of 2021 planners on Target.com and in a few days, they'll be in a Target store near you!
The collection comes in a range of sizes, from , desktop calendars to wall calendars, spiral-bound and book-bound notebooks. They're all so beautiful, it's almost impossible to choose one. How many planners is too many, we wonder? The limit probably doesn't exist.
Shop Our Day Designer Collection Below!
The Everygirl for Day Designer
Wire-bound, hardcover, 7x9 in.
The Everygirl for Day Designer
Wire-bound, hardcover, 7x9 in.
The Everygirl for Day Designer
Wire-bound, 5x8 in.
The Everygirl for Day Designer
Faux leather, 8x10in.
Weekly & Monthly Planner
Wire-bound, 8.5x11 in.
The Everygirl for Day Designer
Wire-bound, 5x8 in.
The Everygirl for Day Designer
22x17