As a new mom, I did hours of research on the best toys.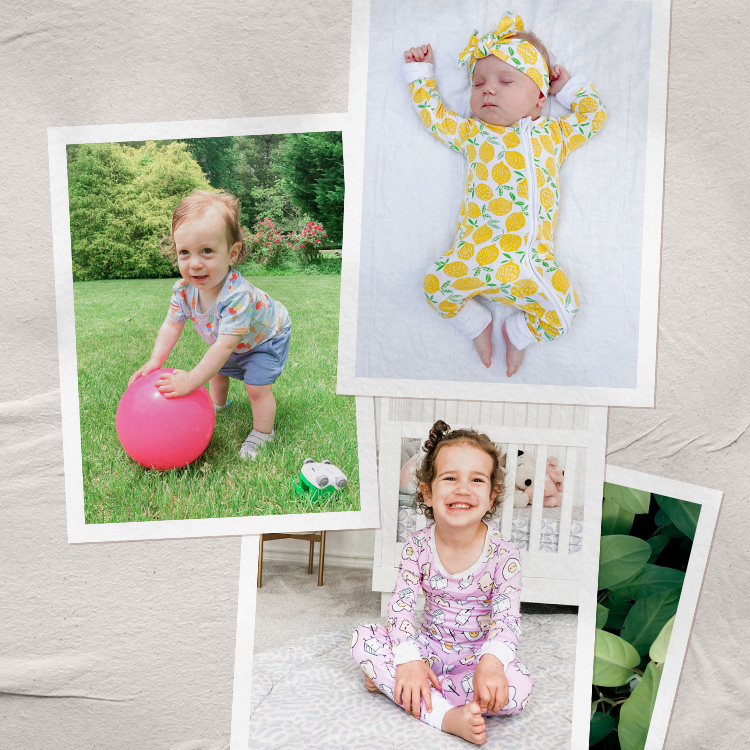 it's more than just their cute PJs... get ready to add to cart! 😍
As an early childhood educator, it was so important for me to have my children's playthings be safe, attractive, and most of all, encourage open-ended play and development. As my kids got older, I learned something else: great toys don't mean anything unless kids actually want to play with them. You can chalk that one up to new mom naïveté.
Fortunately for parents like me, Manhattan Toy Company has this great toy thing all figured out. The company's goal is simple: bring joy to everyday play—and they really make this easy on parents. There's a good deal of variety amongst their toys, but not enough to have it be overwhelming and add to the decision fatigue that parents already face every day.
Fortunately for parents like me, Manhattan Toy Company has this great toy thing all figured out.
Being one of the pioneers of developmental toys, they've been in the market for a long time and have really succeeded in creating well-designed products that are aesthetically-pleasing, promote age-appropriate challenges during play, and are toys that kids actually want to play with. Manhattan Toy Company's commitment to inspire connection with kids really comes through—every piece encourages open-ended play and lets kids take the lead in imagination and creativity. The toys offer a lot of flexibility and can be used at various developmental stages as your kids hit different milestones.
It's no surprise that many of our editors here at The Everymom have been buying Manhattan Toy Company's products since our children were infants. When offered the opportunity to try some of Manhattan Toy Company's newest products, we knew they wouldn't disappoint, and we were right. The latest additions to the line fall into the same great pattern that the company is known for: engaging, well-designed, quality toys that our kids (from infants to young children) have grown to love.
These are our favorites from Manhattan Toy Company and why we love them so much.
Use code 20EVERYMOM for 20% off your Manhattan Toy Company order through May 31!

When I was a first-time mom researching what I should register for, this award-winning Skwish toy kept showing up as a top recommendation. Now, I understand why! Both my boys, first Henry and now Charlie, have loved it during infancy for grasping and bringing to their mouth. It's fun for tummy time but also gives Charlie something to focus on if he's in the bouncer.
Similar to the Skwish, this darling Winkel elephant is wonderful for grasping, mouthing, throwing, and shaking. The small ring lets this function as a rattle too. It's smaller and more bendable than the Skwish, so it's a great option to throw in my bag if we're heading out.
I cannot recommend Manhattan Toy Company's Wimmer-Ferguson products enough to new parents. The high-contrast colors are great for an infant's developing eyesight. We attach this travel toy to his activity mat or hand it to him when he's in his bouncer or doing tummy time. He LOVES it—it makes him smile.
We have the Wimmer-Ferguson 3-in-1 Triangle Pad attached to the backseat of the car, giving him something to focus on while he's in his car seat. I feel good that not only does it keep him occupied during car rides, but it's working on his visual development at the same time.
The Deep Sea Adventure wooden activity toy is one of our newest and most-loved additions—it offers a variety of play and works on both gross and fine motor skills. Now 16 months, Zach has been working really hard to catch up on his gross motor skills as he was born prematurely. His physical therapist loves the work he does playing with this toy while standing up. It has really helped improve his core strength and balance, and I am a big fan of the aesthetics and the fact that all of the elements of this toy are permanently attached. Zach loved the activity centers at friends' houses and doctors' offices, but most were huge and not very attractive. This one is a great size, super cute, and it took me less than five minutes to put together. A win-win for Mom!
We registered for the Buzzing Through activity book, and my son, Zach, actively started engaging with it around 6 months. We use it to point out colors, sounds, and animals as well as work on his fine motor skills and teach him how to turn the pages and treat the book "nicely" (something that is still a struggle). We also use this book often in the car or when at a restaurant—it doesn't make a loud thud when thrown, and that's always a nice plus when out in public. Building a solid reading routine has been important to us since we brought Zach home from the hospital, and high-quality, engaging books like this definitely help a lot.
We try to implement "quiet reading time" in the morning, after lunch, and before bed time. Sleepy Time Bears is one of his favorite books, and we use the coordinated bear stuffed animal to "read" the story to him. We love making up different voices for the characters and encouraging him to point out the bears throughout the story. Using plush toys along with books seems to get Zach to pay attention more to the details in the story and identify those animals/characters after story time is over. This matching set is a definite win in that department.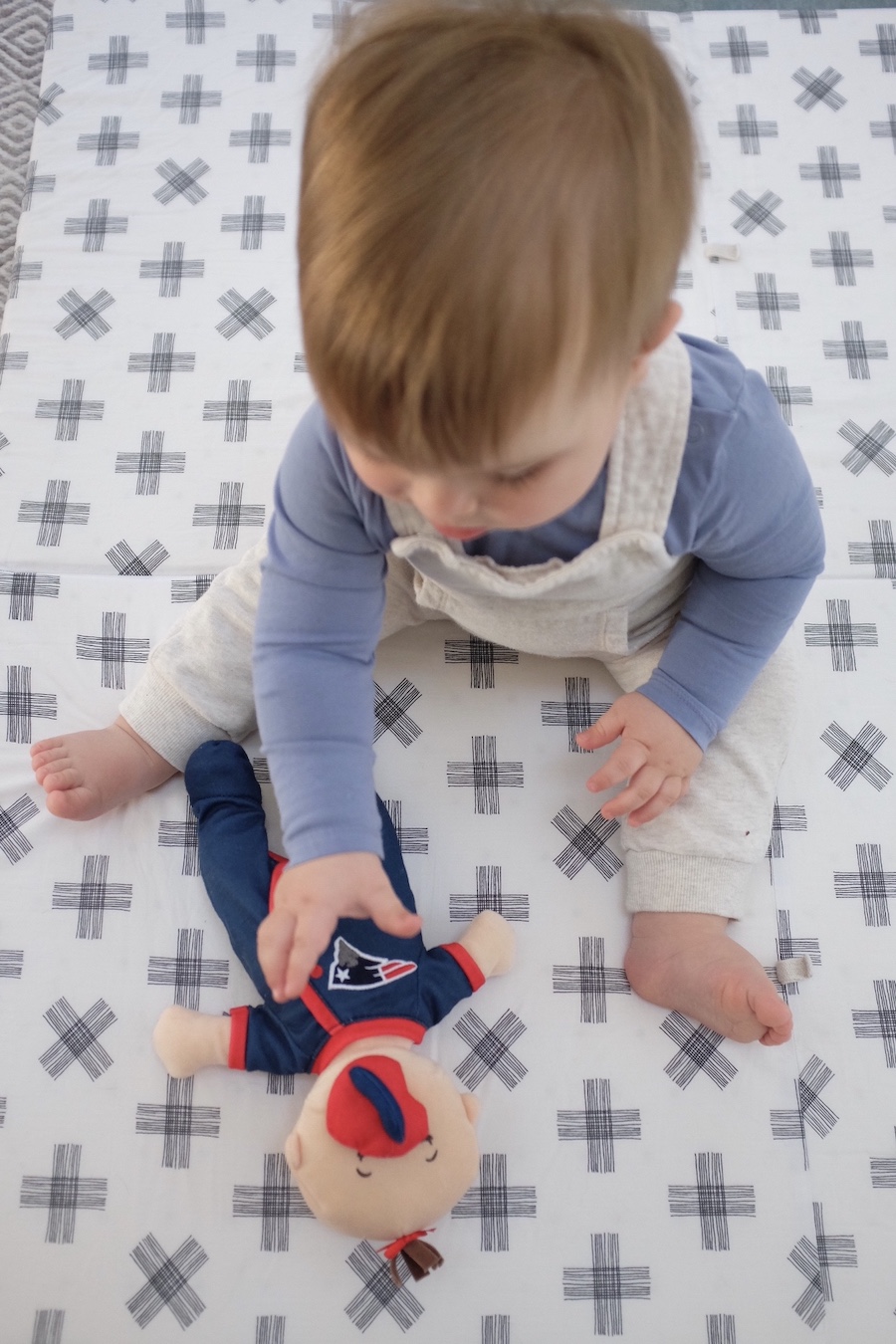 We are huge New England Patriots fans, and my husband was over the moon to welcome our first son home during football season. One of his first purchases for Zach was the Wee Baby Fanatic doll, and he and Zach and "baby" have watched the last two football seasons together on our couch. Now that he's older, he loves taking the pacifier out of the baby's mouth and then giving it back—he's always so proud of himself when he does it. This encourages our conversations on sharing and being a good friend. I am a big fan of toys that are well-made, can be used in many ways, and will grow with Zach and then be handed down to his baby brother.
We added this Learn to Dress doll for Zach's first birthday, and he loves it. This doll has been great for naming body parts and clothing items. He also uses it as a "busy board" since he can unzip the vest, buckle the shoe, and undo the velcro on the shorts. As he grows, I am excited to see the concepts of dressing the doll and properly using the different dress functions come to life.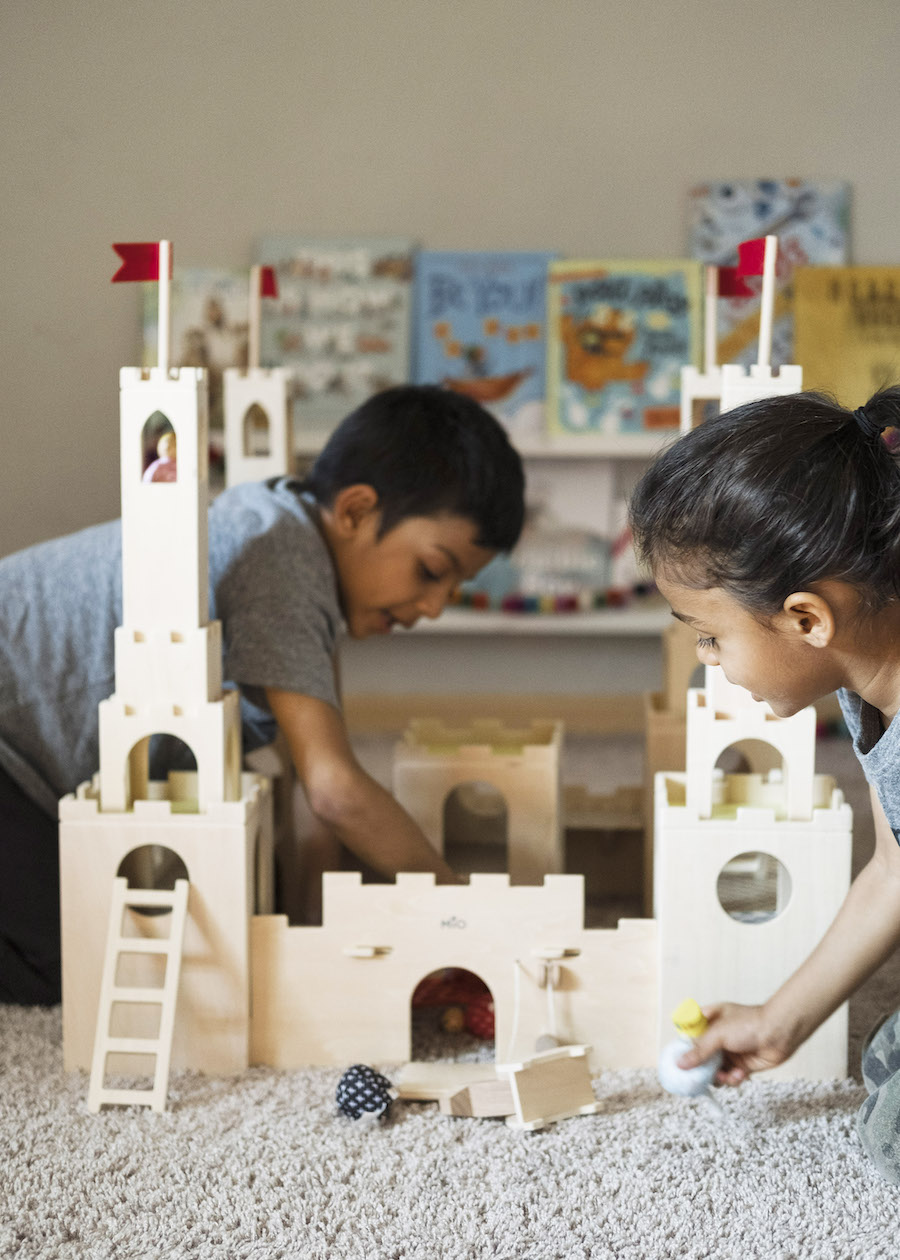 I loved Manhattan Toy Company's offerings when my boys were babies, and it's been so awesome to see how accessible the range of toys is for my kids, now 4 and 6 years old. This castle is a truly great addition to any play area, and my kids love the flexibility it offers in their play. The castle comes apart in different ways, which allows for a lot of open-ended pretend play as they decide how big to build the towers and work the castle parts into the various cities and structures they build with their other wooden blocks. The parts are sturdy and well-made and still simple enough for them to put together largely on their own.
My boys are greatly looking forward to being daddies when they get older, and a lot of their play centers around care-taking. Adding a few speciality doll pieces, like this precious bassinet, has really encouraged the growth and depth of their play. With a baby sibling on the way, I find it so heart-warming to see them try their best to mimic parenthood and learn how to use different baby items. They'll be putting all this practice to good use come fall, when our new baby arrives!
With two young boys in our home, dolls are a huge part of our toy collection. I've bought a lot of different kinds, but the ones they always come back to are the Wee Baby Stella dolls they've had since babyhood, and now, Playdate Friend Freddie. I love that these dolls don't have any hard parts to poke them at night (they both sleep with beds full of stuffed animals and dolls) and that they are fully machine-washable and dryer safe. The quality is impeccable—long-lasting and adorable to boot.
My youngest son loves pink and flowers and taking care of babies—and I love that a company like Manhattan Toy Company offers the accessories and toys for him to be exactly who he is. He was so thrilled to add this high chair to his play kitchen area and use it to feed his collection of baby dolls. I love the amount of pretend play opportunities that these toys offer because, as all the research shows, play really is the best education of all.
This post was in partnership with Manhattan Toy Company but all of the opinions within are those of The Everymom editorial board.