Let's get this out of the way: being a mom is hard and is a more challenging job than most.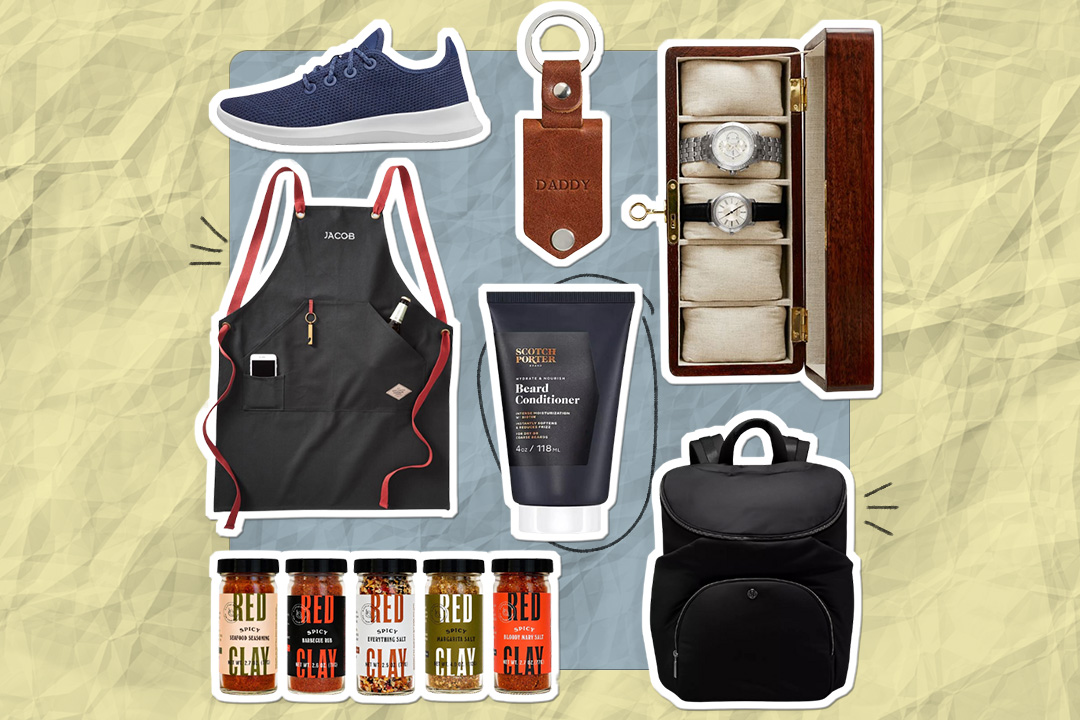 june 18 is coming up fast — have you started shopping yet? 😎
However, it often isn't considered to be traditional employment (i.e. you're not being employed by a company to be a mom). You may not be going into an office every day, but you're definitely working hard. Not only did you create and grow a human, but you took the time to heal yourself mentally and physically while nurturing your child or children to thrive, and your resume should reflect that.
I work with a lot of moms trying to transition into the workforce after staying home to raise children, and one of the biggest struggles I see them face is being able to write an effective resume. Writing a resume is no easy feat regardless of the situation; however, if you haven't had a traditional office job in a while, it can be even more overwhelming.
Let's take a moment to celebrate and commend yourself for taking on the challenge of raising children. The most important thing to do when you're trying to re-enter the workforce after being a stay-at-home mom is to realize that you've accomplished a lot. The biggest mistake women make when writing a resume as a stay-at-home mom is leaving a big blank space for the time when they were at home. We all know how much work it is to raise a family, so it's important to acknowledge this on your resume. You weren't just sitting around twiddling your thumbs; you were working hard to care for tiny humans. 
The goal is not to hide the time you took off of work to stay with your kids; the goal is to show what you did during this time to show that you stayed active and that you have a lot of value to offer. When applying to jobs, if someone sees that your experience ends a few years back, your resume may get passed up for that reason alone. Including current information helps bypass that issue.
Here are four things to add to your resume as a stay-at-home mom:
1. Volunteer Work
When you're trying to transition into the workforce after staying home to raise children, including nontraditional work experience, such as volunteer work, can give you a big advantage. Have you volunteered at your children's school? Have you been a room parent, organized school events, or put on fundraisers? Have you worked on any community projects or donated your time to charities? This is all information that can help highlight your value. 
Most people seem to think that if you didn't get paid for it, it doesn't count as work experience, but this couldn't be farther from the truth. A government study found that volunteering is associated with 27 percent higher odds of employment. While you may not be working for profit, volunteer work can increase your community awareness, help you build meaningful relationships, and provide you with valuable experience.
This experience may provide you with opportunities to increase your expertise in clients facing communication, multi-tasking, or just provide you with additional industry experience to add to your resume. Any way you look at it, volunteer work is an awesome thing to add to your resume. 
2. Advocacy
Advocacy is one of the most beneficial and underutilized pieces of content to include on a resume. Have you advocated for your child, a family member, or for an underrepresented group with specialized needs? This is something that you should absolutely include on your resume. If you're versed in communicating with medical professionals, education administration, or executives, this is a skill that is highly covetable.
Not sure how to word it on your resume? Put "Freelance" in the space where you would write the company name, and use a title along the lines of "Medical Advocate," "Mental Health Advocate," or "Student Advocate" where you would write the job title.
For an example of what to put in the job description, try writing something like this:
"Advocate for students to ensure that each individual obtains the education techniques they need to learn and thrive in a school setting."
3. Professional Development
Before you get stressed about paying for classes (children cost a lot of money, and we all know that courses at a college or university are expensive), take into account that there are a lot of educational resources that don't cost an arm and a leg. When I talk about online courses, this doesn't necessarily mean expensive college courses, but this could mean YouTube tutorials or courses on budget-friendly platforms such as LinkedIn Learning or Skillshare.
Additionally, there are a lot of free courses and certifications you can get online which immensely help build your resume. For example, you can take some online tutorials and training sessions on QuickBooks or Adobe Photoshop via YouTube and list that as specialized training. As long as the training gives you an advantage and further educates you on a subject, you can list it on your resume.
It's also important to include relevant certifications and specialized training. This information makes a huge difference when you're trying to re-enter the workforce. Even if you don't have specific certifications but you've had internal training, (i.e. courses you've taken when you were at work such as management training, HR training, etc.) include that in your resume. This will help an employer see how you align with the position you're applying for. If you're looking to get back into work in any sort of environment where you'll be around children (i.e. at a school medical facility, nonprofit, etc.), it will also be very beneficial to include any CPR or First Aid training you have. 
When hiring managers are comparing candidates, sometimes small details such as certifications and/or specialized training can make all the difference. If you've taken the time to further educate yourself in your field, this shows motivation and ambition which are important traits to highlight on your resume.
4. Side Hustles
Side projects are extremely beneficial to include on your resume because they highlight related experience, motivation, and the ability to manage multiple projects concurrently. Highlighting these key factors could help you land a job when you're trying to re-enter the workforce after staying home with your kids. 
Side projects show that you stayed active and that you have current experience working with professionals and industry personnel. Additionally, highlighting any passion projects or causes that mean a lot to you personally can also humanize your resume and help the reader establish a stronger connection with you as a candidate which is always a bonus. Any time you can make yourself come across as a real human instead of just writing on paper is a huge strong point. A great resume will intrigue the reader to want to learn more about you, and sharing side projects or passion projects helps with that.
If you've had the ability to stay home with your children for any length of time, it's amazing and should be celebrated. Instead of treating it as a weak point and highlighting the fact that you didn't hold a traditional office job, show what you did do and all of the other skills you acquired through being a mom.
Moms are some of the smartest and most powerful people on the planet – and your resume should reflect this.