Any mom can tell you that the moment that second little line appears on the stick, your brain becomes a flurry of to-dos and to-don'ts. Fortunately, there is one big thing you don't have to worry about. Navigating through the complicated healthcare system and confusing insurance policies to get your breast pump—that's something MedSource's InsuranceCoveredBreastPumps.com will do for you.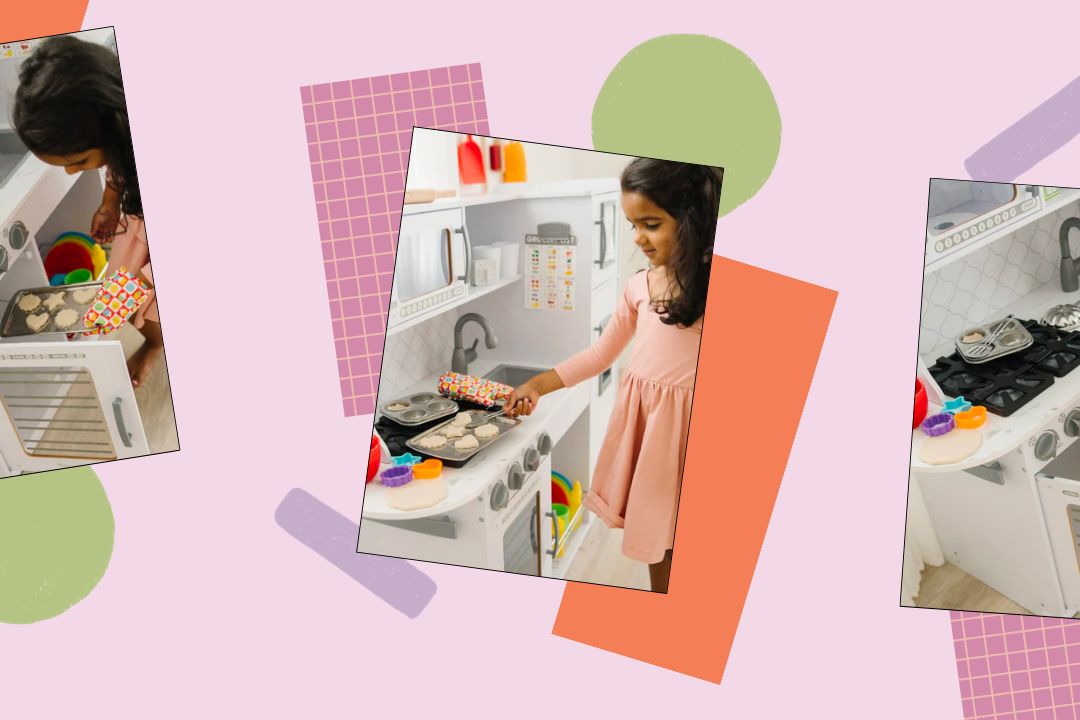 I wish I had known about this service with my first baby. When I was pregnant with my second baby, a friend recommended it to me, and ever since using it myself, I recommend it to every pregnant friend I have.
Pumping and breast pumps don't exactly make me want to shout joyfully from the rooftops, but this service does. Why? It could not be any easier if it tried.
First of all, it's free. Let me repeat that for the people in the back… it is free! All of it. There is no cost to use the service, and they will provide you with a free breast pump through your insurance company. Honestly, I thought it was too good to be true too. I'm here to tell you that it's not. It really is that easy and that free.
How It Works
All you do is visit InsuranceCoveredBreastPumps.com, navigate to the "Am I Covered" tab at the top, and complete the form by filling in your insurance information. A customer service representative will get back to you in 48 hours to verify your benefits.
Shortly after I submitted my information, I received an email from a representative confirming that I was 100 percent approved, along with a link to select the breast pump of my choice. They carry all major breast pump brands including Medela, Spectra, Ameda, Elvie, and others.
After selecting my pump, I received an email within 24 hours letting me know that all I needed to do was upload the prescription from my doctor (yes, this is a thing insurance companies require), and they took care of the rest: submitting the required paperwork to insurance, navigating the approval, and shipping the pump (for free!) directly to my home.
Experts recommend replacing your pump parts every few months, so when I needed a second set of tubes and flanges, guess where I went first? Yep, they also offer breast pump supplies through insurance, including bottles, flanges, breast shields, milk storage bags, and more.
Now, if you're thinking, Excuse me, flanges?, you're not alone. The world of pumping comes with a new vocabulary. Welcome to the land of valves, connectors, backflow protectors, tubing, membranes and more. As overwhelming as it may seem, we're here to break it down for you.
Pump Parts: The Basics
Every pump is going to have slightly different parts, but they all share some basic similarities:
Breast Pump: This is the part that you will turn on and off and adjust settings to create a gentle vacuum or suction to release the milk.
Flanges or Breast Shields: These are the plastic funnel-looking parts that come in different sizes and fit directly onto your breast and over your nipples and areola. The suction of the pump will draw your nipples into the flanges.
Connectors or Backflow Protectors: The connectors fit onto the flanges to connect them to the breast pump tubing. On some brands of pumps, the connectors are also backflow protectors that prevent breast milk from getting into the tubes or breast pump motor.
Tubing: Just what it sounds like—clear plastic tubing that connects to the breast pump.
Valves and Membranes: The valve is the piece that fits onto the circular part on the bottom of the flange. Some valves have a thin, circular piece called a membrane that fits onto them and opens and closes as the pump suctions. Other valves are called duckbill valves, which have the "beak" look of a duck that opens and closes with the suction of the pump.
Milk Collection Bottles: These are bottles that will screw onto the bottom of the flanges to collect the milk that you pump.
Picking A Pump: Three Things to Consider
Now you know the parts, but what about the pump? How do you pick the right one for you? I'm so glad you asked.
1. How important is mobility?
Some pumps are rechargeable, like the Spectra S1. Others, like most Medela models, must be plugged into an outlet to use, meaning that you too are tethered to said outlet while you pump. If the majority of your pumping will take place at home or in a private room at your office (that's hopefully more than a closet), this isn't a huge issue. If you want or need the flexibility to move around the house or pump on-the-go, a rechargeable option may be better for you. That said, you can purchase a rechargeable battery pack for the pumps that require a power source to work.
2. How often do you travel or commute?
If you travel more than the average person and are going to be on the road or flying frequently, you may want to consider getting a wearable breast pump like the Willow or Elvie. These are breast pumps that actually sit inside of your bra, leaving you free to pump basically wherever. Talk about maximizing your commute or travel time.
3. What do other moms say?
When it comes down to it, every mom has her own unique pumping experience. One mom may love her Ameda pump, while another mom may prefer her Lansinoh pump. Every pump has pros and cons. Talk to as many moms as you can to get a sense of what they liked or didn't like about their pump. If you don't have a mom squad to survey, check out the online forums to see what other moms are saying about different pumps to determine which meets the majority of your must-haves.
Pumping Bras: Shop Hands-Free Favorites
With infinite pumping bras to chose from, we've rounded up a two hands-free options that are available to purchase on InsuranceCoveredBreastPumps.com—check them out below!
Medela
This pumping bra, made of a soft nylon and spandex blend, is machine-washable, comes in two colors (black and nude), and is available in sizes Small, Medium, and Large.
Ameda
This machine-washable pumping bra is made of soft, stretchy fabric that allows it to always keep its shape. It comes in a cute, polka-dot pattern and is available in sizes Small, Medium, Large, and Extra Large.
It may seem like a lot, but once you get the hang of it, you'll be a pumping pro.
This post was in partnership with Insurance Covered Breast Pumps, but all of the opinions within are those of The Everymom editorial board.