As I push toward 40, sometimes I have to laugh at the things that excite me. Washable rugs? Need those! Tiny ceramic bowls? Adds five to cart. Olive wood cutting board? This will really up my charcuterie game.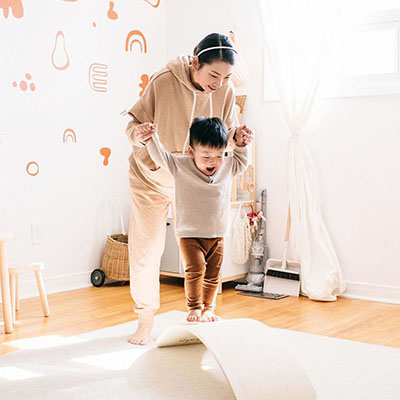 Shop Our Most-Used Items From Amazon for Toddlers!
If your kid is turning 2, get ready for hilarious conversations, much more involved play, and lots of sweet, sloppy kid hugs and kisses. As for what you'll need? Leave that to us.
This way to shop —>
I probably just need to embrace the fact that kitchen accessories are small things that bring me joy. I spend so much time in my kitchen, whether working from home, serving snacks, or making seemingly endless meals, it makes sense I want to enjoy spending time in the space. Plus, accessories can be a great way to refresh an existing kitchen without spending a ton of money on a big remodel or cabinet refinishing project.
We rounded up a number of chic, budget-friendly additions for your kitchen—from retro appliances to classic pepper grinders—which we hope will bring you some joy, too.