For moms who choose to formula feed, finding the right formula for their baby can mean trying many different brands, especially if their infant is later diagnosed with cow's milk protein allergy. Parents may wonder which brand of formula will support their infant and lessen the chance they will feel discomfort during or after feedings. Knowing that your child has a food allergy at a young age can be stressful, and finding something that works for them can ease that feeling.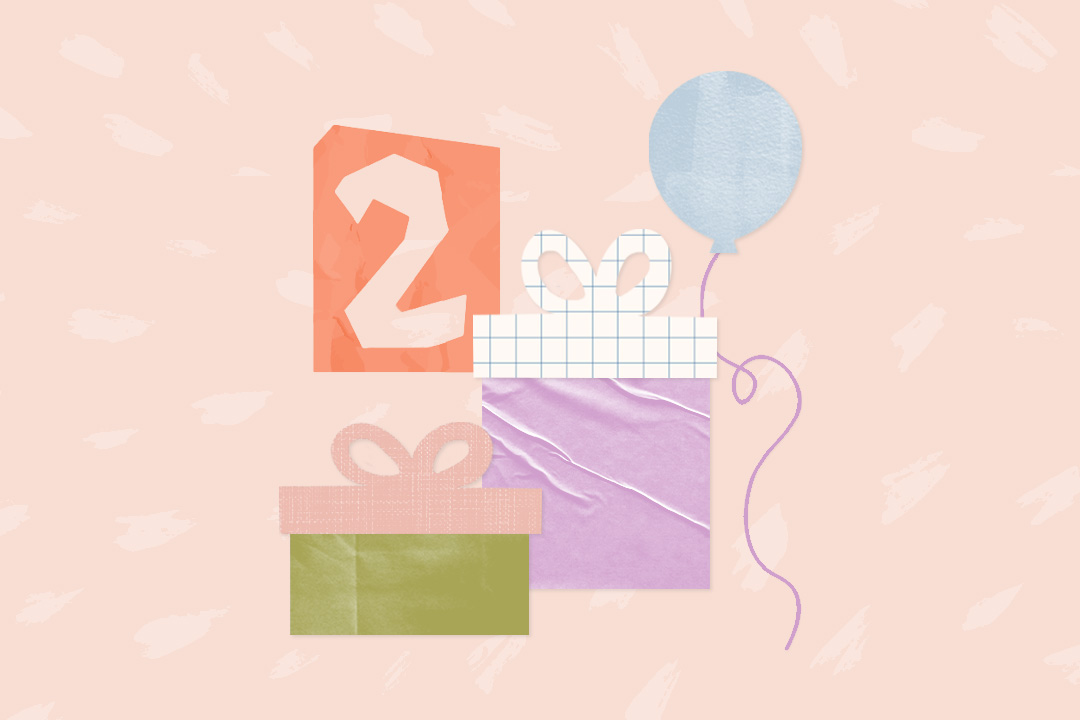 a LO in your life will love these! 🎁
So what happens when a product you've come to rely on for your baby is recalled? It's the case for many parents around the world who are finding themselves facing Abbott's voluntary recall of four powdered formula brands: Similac PM 60/40, Similac, Alimentum, and EleCare. If you are among the parents whose household has been affected by the recall, we understand how alarming and frustrating this might be for you, from finding empty shelves where formula should be to worrying about your baby's health. To help you stay informed and reduce some of your anxiety, we spoke directly to Neela Sethi, MD, a pediatrician at Valencia Pediatric Associates and a MAM Baby Ambassador. Here's what Dr. Sethi suggested.
Meet the expert
Neela Sethi, MD
Pediatrician at Valencia Pediatric Associates
1. Check If Your Formula Product Is Recalled
Dr. Sethi advised parents to check the serial number located on the bottom of their child's formula if they have not done so already. The affected brands are Similac PM 60/40, Similac, Alimentum, and EleCare. To do so, parents can go directly to the product lookup page provided by Abbott. If you find that you have formula lot that is affected by the recall, immediately stop using it and follow the instructions on Abbot's website to get a replacement or refund.
A statement from Abbot extended heartfelt sympathies to the family affected and also reads, "We value the trust parents place in us for high quality and safe nutrition and we'll do whatever it takes to keep that trust.
The cases are under investigation and at this time the cause of the infants' infections have not been determined. All infant formula products are tested for Cronobacter sakazakii, Salmonella and other pathogens and they must test negative before any product is released. In addition, retained samples related to the complaints for Cronobacter sakazakii tested negative for Cronobacter sakazakii. And the retained sample related to the complaint for Salmonella tested negative for Salmonella."
2. Switch Formulas
The best thing parents can do is switch formulas. It may not be ideal, but it is better to err on the side of caution. For parents who relied on Alimentum, there are comparable hypoallergenic formulas available such as Enfamil Nutramigen or Parent's Choice Hypoallergenic Formula. If you're concerned about switching, check with your child's pediatrician.
3. Try Not to Worry
Although trying not to worry is easier said than done, Dr. Sethi wants parents to know the chance of bacteria being found in the recalled brands is low. At the same time, she said, "In pediatrics, we practice with the most conservative approach. If there is any chance bacteria may be present, a recall will be issued."
4. But Be Aware of the Symptoms
The bacterias that affect the recall, Cronobacter sakazakii and Salmonella, have been tied to five illnesses across Minnesota, Ohio, and Texas. This alone can be anxiety-inducing. According to the CDC, the symptoms associated with Cronobacter sakazakii are a fever, fatigue, immeasurable crying, and a lack of interest in feeding. If bacteria is left untreated, it can not only impact an infant's digestive system, but it can also enter the bloodstream and cause sepsis, a life-threatening condition that can then lead to tissue and organ damage.
If your infant is experiencing the above symptoms and you suspect they are a result of a bacterial infection, please contact their pediatrician right away.
---
We know how terrifying it is to learn that something you rely on is being recalled for safety reasons. At The Everymom, we always encourage checking with your child's pediatrician to discuss concerns about your child's health, including which brand of formula you want to switch to in the event your household is affected by the recall. Often, pediatrician offices even have free alternative formula samples available.
As overwhelming as things can be, if you can, take each day one step at a time and know that you are not alone, should you find yourself filled with worry. Children are precious and their health is of the utmost importance. In the event that you find that you are unable to move past fear, do not hesitate to speak with someone that will be able to help you navigate it.