Just months into raising two little girls, my husband and I have adopted a minimalist approach to our parenting. With two under our roof, our focus is on survival and we are comfortable cutting out that which does not make our lives easier, simpler, and more straightforward. But there is one non-negotiable on our schedules: family dinners. Turns out, there is plenty of research-based evidence to back us up.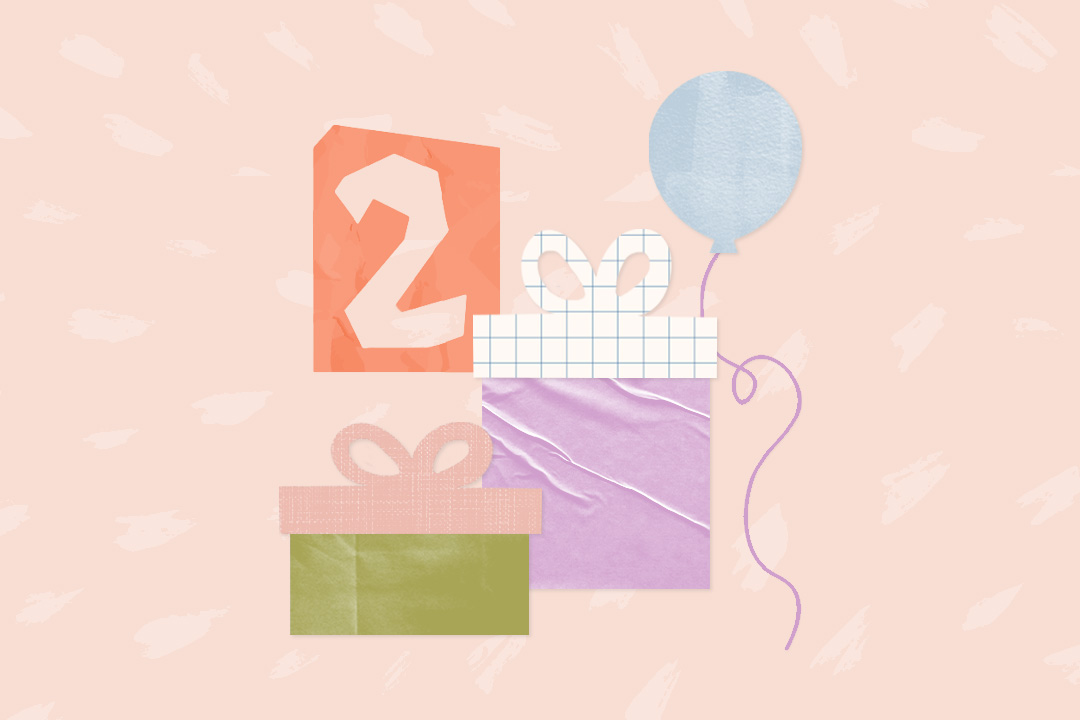 a LO in your life will love these! 🎁
After decades of studying families and their eating habits, researchers now link regular, shared meals to stronger families, higher academic achievements, emotional well-being, and bolstered health. Pretty significant claims for a such a simple thing, right? Let's dig in!
Family Dinners Strengthen Bonds
In the hustle of our daily lives, it can be tough to carve out time for one another. Every parent wants to indulge in languid afternoons spent reading and snuggling with our little ones, but between work and school and our 10 million to-do's, something almost always has to give. But there's good reason to make certain that something is never family dinner.
For even the youngest members of our families, gathering around the table to share a meal can pay big dividends. Building meal-sharing into our daily schedules strengthens our family bonds and allows parents to keep a finger on the pulse of their children's lives. Get your little ones used to sitting and chatting around a table now, so that when the teen years hit, they know they'll have the time and space to share with you.
Try it Out:
When you gather around your table, model the behavior you expect from your little ones. Take turns with your partner or another adult, asking one another about your day. Ask follow-up questions and be fully engaged.
Boost Language Skills
Sharing a meal together exposes babies and young children to conversational turn-taking. In short, they learn how people respectfully talk with and listen to one another.
When we break bread together, we're often catching each other up on our days and planning for what lies ahead. Studies have linked this dinnertime dialogue to a huge boost in our little ones' vocabularies. In fact, researchers have found family dinners to be more effective at building language than reading out loud to our children.
But the benefits don't end with babyhood. Children who eat regular meals with family have higher grade point averages than kids whose families do not dine together.
Try it Out:
Resist the temptation to bring your phone to the table. Turn off the television and tune into each other instead. Despite the exhaustion parenting often brings, dinnertime can be an important investment in family. View mealtime as the homestretch (hey, it's practically bedtime!) and it's easier to muster the energy to power through.
Ensure Healthier Food Choices
Children who eat at home with their families make healthier food choices. A recent survey of kids age 9-14 shows that those who enjoy regular meals with family typically consume more fruits and veggies, and less of the unhealthy stuff, such as fried foods and saturated fats.
Family mealtime also allows parents the opportunity to coax kids into being more adventurous eaters. With more control over the menu, parents can work to comfortably expand their children's horizons — without risk of a public meltdown.
Try it Out:
Involve your child in your dinner-time routine. When it's time to plan the week's menu, sit your little one down with a stack of cookbooks and have them bookmark the pictures that look most delicious. Go grocery shopping together and let them load up the shopping cart. Kid-friendly cutlery makes slicing and dicing a (safe) breeze, and there's no pride quite like serving a meal your child helped put together.
All But Nix High-Risk Behaviors
While there's no silver bullet to correct the teen behaviors that keep us up at night, regular family meals are as close as it gets. Recent research from the National Center on Addiction and Substance Abuse at Columbia University links prioritizing family mealtime with lower rates of teen substance abuse. It turns out that eating together at least five times each week shores up relationships with teens and makes them less likely to engage in risky behaviors.
"[This study] again demonstrates that the magic that happens at family dinners isn't the food on the table, but the conversations and family engagement around the table," said NCASA chairman Joseph Califano Jr. in a statement to The Nation's Health.
Try it Out:
If you have older children at home and you're new to the idea of family dinners, forcing conversation can feel awkward. Once you have all chatted about your day, then what? Break the ice with a silly game, a request for dinnertime jokes, or a gratitude practice. Throw formality out the window and keep the focus on laid-back, fun, and engaging banter.
The magic of shared mealtime is about much more than the food on the table. Gathering together and engaging in warm and loving conversations strengthens your family's bonds, gives your littles a brainy boost, and helps keep everyone safe and healthy. And there's only one thing left to say about that: bon appetit!