Whether it is email notifications buzzing on your phone or your child calling from the bathroom, it's safe to say your mornings are a bit chaotic (to say the least). It can sometimes feel like a herculean effort to get out the door in the morning – with the pressure to get you and your kids ready –  followed by panic when you realize the schedule might not be going as planned.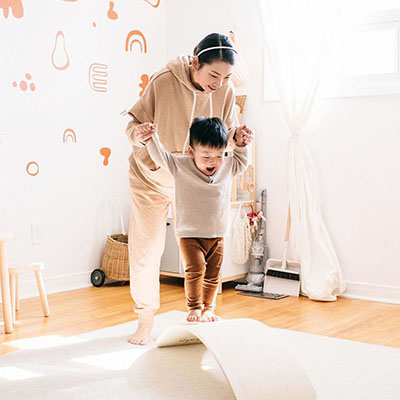 Shop Our Most-Used Items From Amazon for Toddlers!
If your kid is turning 2, get ready for hilarious conversations, much more involved play, and lots of sweet, sloppy kid hugs and kisses. As for what you'll need? Leave that to us.
This way to shop —>
Although everyone's morning looks different, getting your kids to eat breakfast is most likely an important part. While you can't necessarily control every aspect of your family's routine, the best way to handle potential setbacks is to prepare for them – and when it comes to making breakfast beforehand, we have you covered. Read further for 10 kid-friendly breakfasts you can meal prep today for easier mornings and fuller stomachs throughout the week.