After another difficult year with holiday season plans possibly canceled or altered, it's about time we all have something fun and festive to look forward to this New Year's Eve as we ring in 2022.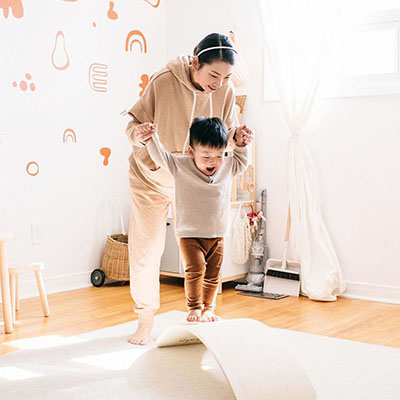 If your kid is turning 2, get ready for hilarious conversations, much more involved play, and lots of sweet, sloppy kid hugs and kisses. As for what you'll need? Leave that to us.
In years past, we always made a point to go out on December 31st but, lately, celebrating at home has been our go-to plan. And, if you find yourself in a similar situation this year and are looking for cute and easy ways to celebrate the new year with your little ones, this round-up is for you.
Below, we've curated a list of 15 simply fun activities—from crafts and printables to party ideas and games—you can do at home with your kids this New Year's Eve. Cheers to 2022, Everymoms!