I don't know about you, but my vision for a perfect Mother's Day isn't necessarily a day spent with my kids. Well, that's not entirely true. I wouldn't mind sleeping in, having them greet me with a hand-crafted Mother's Day card, or a thoughtful Mother's Day gift, and a warm hug (before I blissfully spend some time doing something alone). It's not that I don't love my children, of course, but sometimes the task of making Mother's Day magical ends up falling on the shoulders of mothers themselves.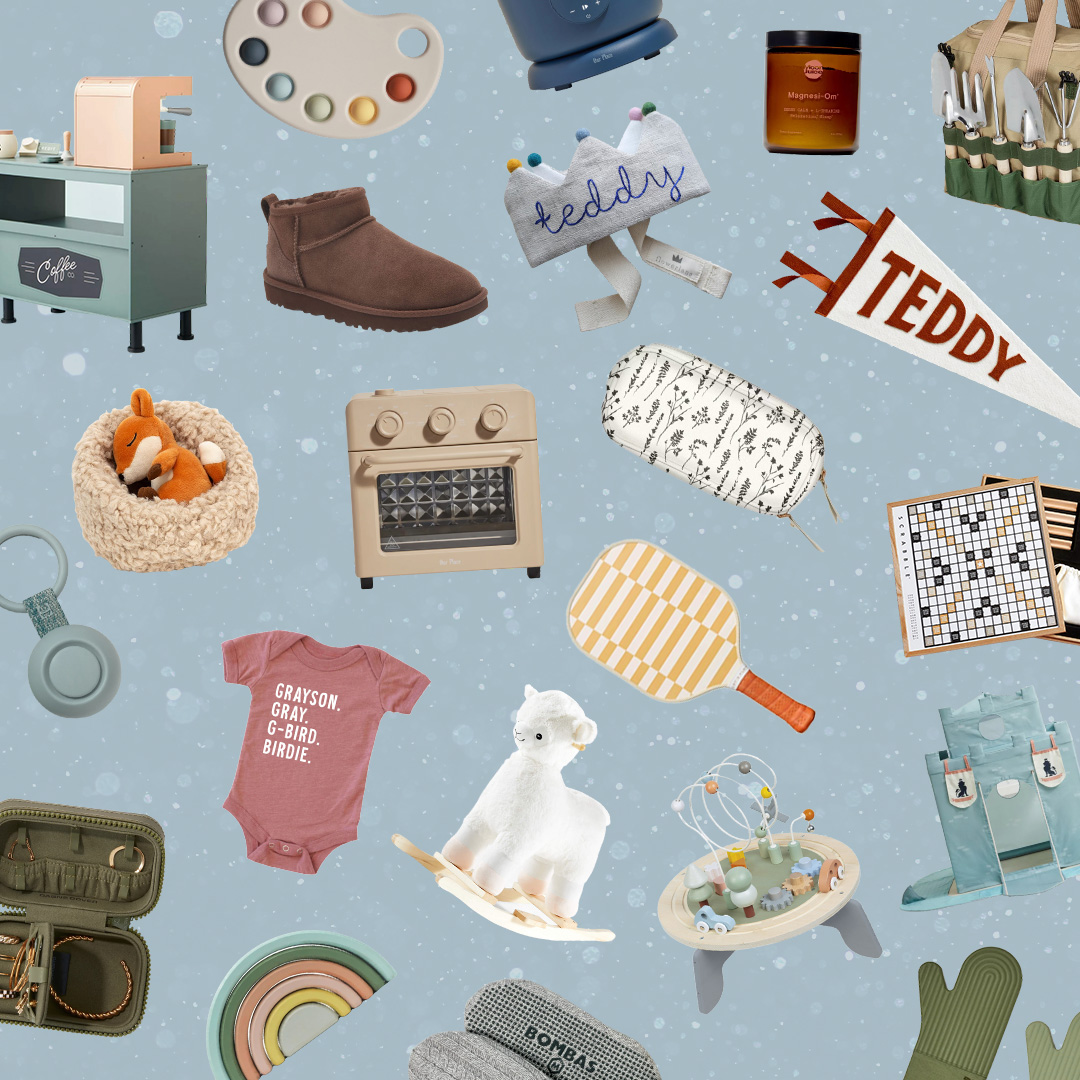 everything you need to ace holiday gifting this year 🎁
Whether you're celebrating with your immediate family or gathering with a larger group to commemorate the day, indulging in a delicious brunch is always a good move. But, if you're hosting, we certainly want to make your life easier, mama, so we've gathered together a number of the best Mother's Day brunch recipes—from french toast sticks and waffles to avocado toast and a delicious quiche. Whatever your plans, we are wishing you a wonderful and stress-free Mother's Day.
There's something about baked goods that just tells us, it's going to be a good day. Plus, chocolate? For breakfast? Why can't everyday start like this.
Don't ask me why, but it's a scientific fact that French toast tastes better when it's made into sticks. Just give them a try and we know the whole family will agree.
Breakfast sandwiches are a favorite in my household, but this recipe makes them extra special with homemade biscuits. Just what every mom deserves!
For those of us who are the cooks of our family and seem to be the only one in the house who can pull off an elaborate recipe, let the rest of the family give this super simple dish a try. We promise, it can't be messed up and it's delicious—a win, win!
Waffles are always a good go-to. But, Mother's Day calls for a brunch more special than the Eggo waffles that have been sitting in my freezer for a little too long. Enter: this recipe to save the day.
For an option that's on the savory side of our brunch ideas, these chilaquiles are a delicious and easy recipe that will leave everyone satisfied.
There's nothing quite as delectable as a sweet and savory combination. This recipe is the best of both worlds—the saltiness of a Monte Cristo sandwich paired with a yummy raspberry dijon mixture.
For those of us who are avocado-obsessed and wouldn't want to start a celebratory day without our favorite fruit that seems like a vegetable, this is the best of the best Mother's Day brunch recipes.
Easy, healthy, and delicious recipes are our favorites. That's why we love this wheat pancake recipe that tastes like it came from our favorite local diner!
If you have a big Mother's Day celebration later in the day and just want a light breakfast to start the day, these egg muffins are a perfect option.
A celebration as special as Mother's Day calls for a brunch just as special. We can't think of a better way to start any day, but especially Mother's Day, than with strawberry shortcake cinnamon rolls.
This may just be one of our favorite Mother's Day brunch recipes because it means we can have all our favorites in one delicious meal!
Croissants, cream cheese, and fresh blueberries to celebrate this Mother's Day? We think yes!
Sure, scrambled eggs are great. But, the best part of cooking with eggs is that the possibilities are endless. This has to be one of the most unique egg recipes we've come across, and we're so glad we found it!
For anyone like me who, 1) can't get enough of the Samoas Girl Scout Cookies, and 2) whose family has already devoured their supply, this recipe is a must. Take (arguably) the best GS cookie and turn it into delicious mini donut for the best morning ever.
The perfect Mother's Day includes slowly sipping coffee (before it needs to be reheated in the microwave). This coffee cake would be the perfect companion for a fresh latte.
Some of us simply aren't 'breakfast people.' That's why we had to include this tasty, savory brunch casserole with all of the ingredients of our favorite Italian sub like salami, provolone, and pepperoncinis.
If you, too, can't go through the Starbuck's drive through without ordering a slice of their lemon loaf, this recipe is a must try. Plus, it's gluten free so everyone can enjoy it!
For mushroom lovers, this fun twist on classic eggs Benedict is a great option for the perfect Mother's Day.
Just when we thought brunch couldn't get better, a bread bowl was added to the picture. Filled with Italian sausage, peppers, and cheese, this is a delicious way to start the day.