Mother's Day is upon us, and this year, we hope you take some time to rest and honor how amazing you are. We don't need a day to realize our superpowers, but it's always nice to take time to celebrate the magic of motherhood. Mother's Day is a yearly occurrence that reminds us of the transformative experience it has been to be a mommy to our kids. It deserves all the presents we receive, the meals made on our behalf, and hugs and kisses from our little loves (and big loves)!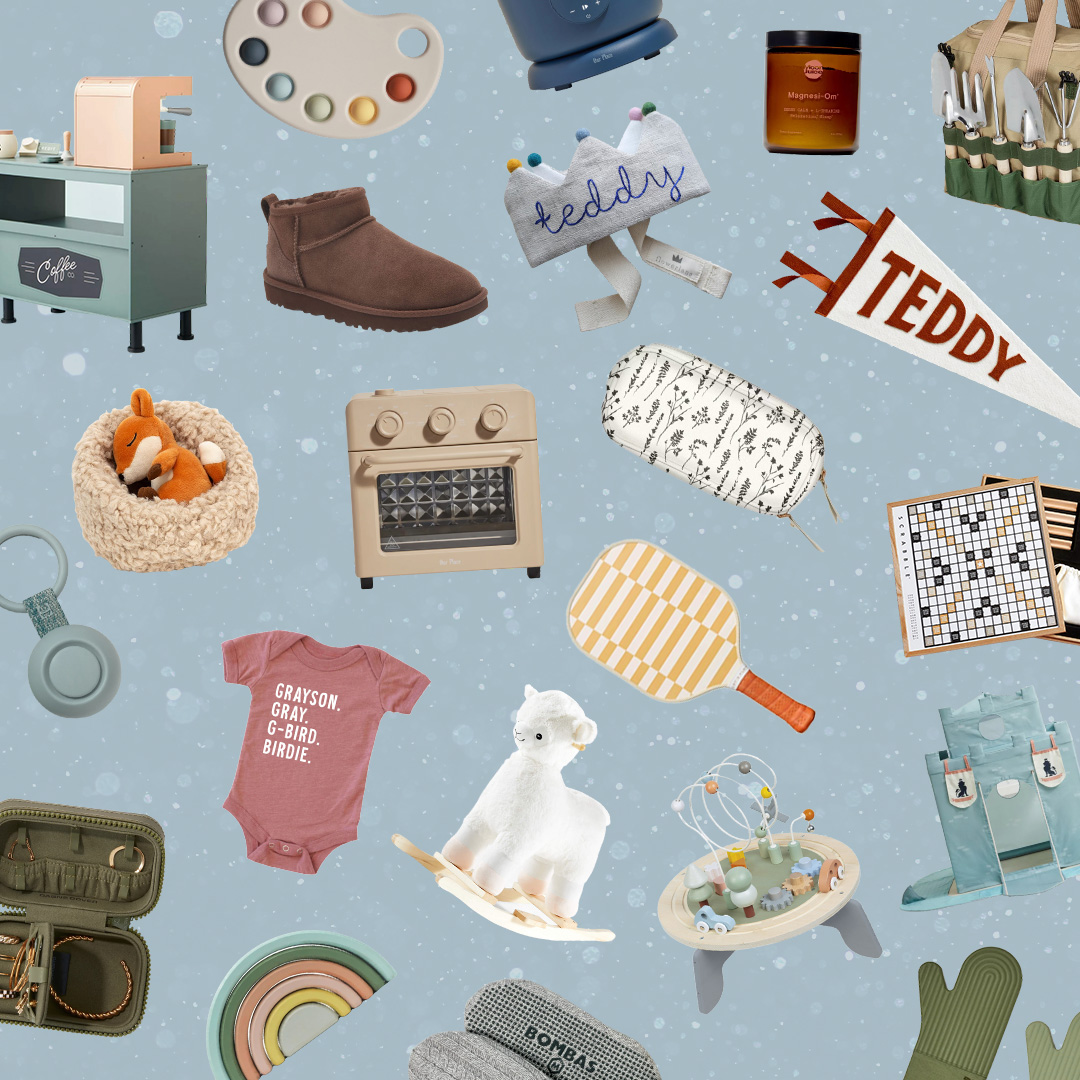 everything you need to ace holiday gifting this year 🎁
There are many ways to show appreciation to the moms in our lives (including ourselves!). At its core, mothers just want to be seen, heard, and appreciated on Mother's Day and any day thereafter. Of course, a celebration once a year can be fun, especially if you do a family-friendly Mother's Day. To add to creative ways to honor moms, special aunties, grandmas, or other mother figures, we've rounded up some easy and cute DIY Mother's Day gifts made by little hands to warm your big heart. Happy Mother's Day to all moms!
Crafty gifts are not only sentimental, but they make for a fun activity! This also happens to be a great STEM experiment, making it a learning opportunity while crafting something for mom.
Guaranteed to put the biggest smile on mom's face is this free printable set that includes a 'Happy Mother's Day' coloring page and an 'All About My Mom' keepsake printable. Kiddos can write in everything they know and love about their mom and color in both pages. Then, frame one or both for a cute momento your family will cherish for years to come.
While we can never go wrong with pictures as a gift, we can make it extra special by making our own photo holder with these easy instructions.
Handmade soaps are always a good gift idea, and they don't have to be as difficult as they sound! These milk and honey soaps are easy to make and can be done in under 10 minutes. Plus, mom will love displaying them proudly in her bathroom or kitchen.
Get extra crafty by making homemade vases this Mother's Day and handing picking flowers to put in them. Mom will love proudly displaying vases made by her kiddos for all to see.
For the mamas who love to read, consider making these felt flower bookmarks. They'll put a smile on her face each time she opens her latest read.
For a gift that gets the kiddos outside and is special for mom, get crafty with this easy rock painting idea.
Without a doubt, this is one of our favorite DIY Mother's Day gifts because it captures a moment in time. As the little ones grow, mom will always have this keepsake to hold onto.
All moms deserve to receive flowers on Mother's Day. Make it even more special by hand painting a vase that she can cherish and use over and over again.
Coloring, but make it extra special! Moms will love knowing their little ones spent time coloring something just for them in honor of Mother's Day.
Mother's Day calls for those coveted May flowers. Make the most special bouquet possible by having the little ones literally hand craft it.
If the flowers aren't quite blooming yet, no worries! These adorable handmade 'flowers' can be crafted out of egg cartons. The best part? They'll never wilt!
Simply, easy, and oh-so adorable—the best kind of DIY Mother's Day gifts.
The best part about DIY Mother's Day gifts is that we can make them with items we already have on hand. One of our favorites has to be this flower craft made out of paper and cupcake liners.
Moms always appreciate artwork from their LOs. Step outside of the box by having the kiddos draw on candles for an extra special gift idea.