Mother's Day is the one (one!) day a year moms are officially recognized. It's also a day that has become an intensely important holiday, at least in my house. After a few years of hurt feelings and nearly ruined days, I started planning my own Mother's Day celebrations. From sending my husband links to the exact item I want (or even just buying it myself) to scheduling myself a full spa day months in advance to booking brunch at my favorite place, I've taken Mother's Day into my own hands.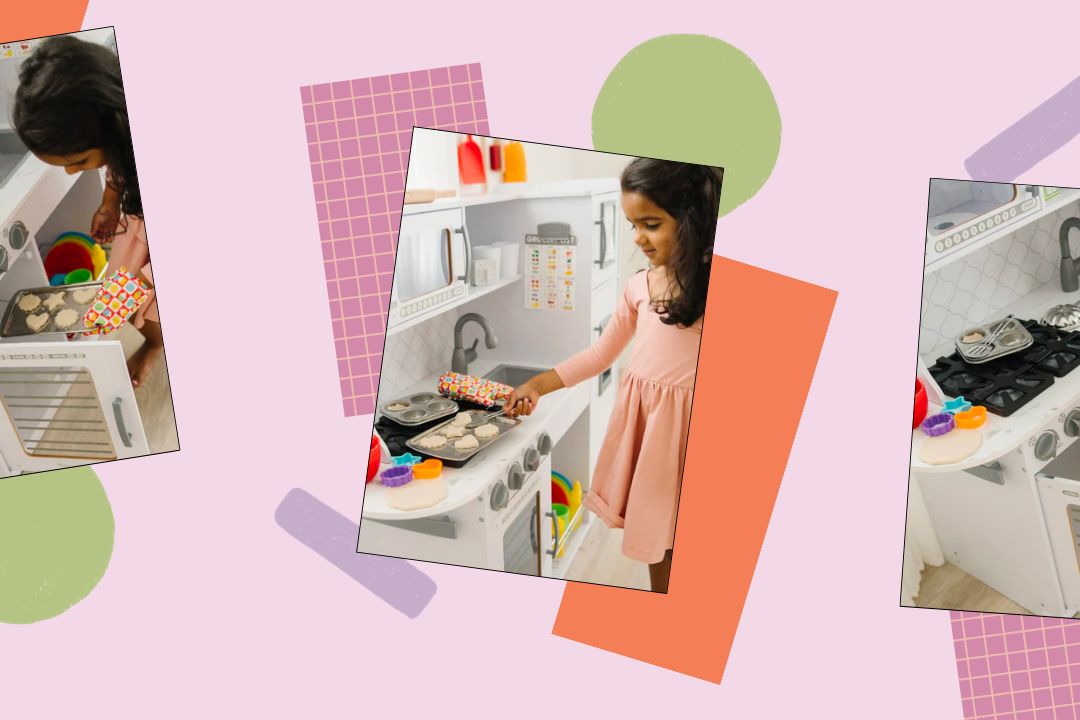 Planning my own Mother's Day has done wonders for my relationship, has cut down on hurt feelings and disappointments, and—the best part—ensures I feel pampered and taken care of—at least for a day. Here are some of the reasons I plan my own ways to celebrate Mother's Day:
My Kids Are Too Young
At ages 2 and 4, my kids are too young to really do anything in the gift or planning department. Of course, they create beautiful scribbles and my preschooler recently gifted me a painted terra cotta pot with a nearly dead plant inside (it was adorable).
While these handmade masterpieces are, of course, sweet and sentimental, they're a different type of gift than, say, a luxury item I would never buy for myself or a solo outing to somewhere special (like a spa).
My Husband and I Have Different Love Languages
Since my kids are young, Mother's Day is mostly left up to my husband. He and I are compatible in a lot of ways; we have the same long-term financial goals, we wanted to have the same number of children, and we even want to retire in the same location (Napa!).
But we have vastly different love languages. He feels love via acts of service and physical touch, while mine is a combination of gifts and quality time. That's why, after nearly eight years of marriage, I just started doing exactly what I wanted for Mother's Day and telling him he was off the hook. The result? He felt immense relief from knowing I wouldn't be disappointed with his gift and I got exactly what I wanted that year and wasn't resentful or disappointed.
Mothers Don't Get Days Off
Recently, I did the math. My kids are great sleepers. But I'm still on duty for roughly 13 hours a day, seven days a week, which equals out to a roughly 90-hour workweek. And that's not including all the extra logistical and unpaid labor I do after they're asleep or during nap time, from scheduling appointments to completing school paperwork to, yes, even purchasing and changing out their clothing and shoes.
On top of that, I'm freelance writing on the side, fitting it in after bedtime, during preschool, and even now, as my 4-year-old embarks upon his sixth episode of Bluey.
I never thought I'd be a work-from-home mom. I always pictured myself with one, maybe two, children, an editorship at a major publication, and a really good nanny. While I wouldn't trade this time with my kids for anything, I still take serious issues with the way moms are treated in our society. And how little motherhood and raising children seem to be valued.
While society might have us think our roles as mothers are less-than, simply because it's an unpaid position, we know our worth. So I will not feel guilty for relishing an upcoming spa day I planned for myself or for treating myself to a pair of Lake Pajamas.
The handmade scribbled cards from my kids will just be an added bonus to the lovely Mother's Day of my own making.