I moved into a new home almost a year ago, and every weekend since then has been the one where I'm definitely for sure 100 percent going to check things off my decorating and organizing to-do list.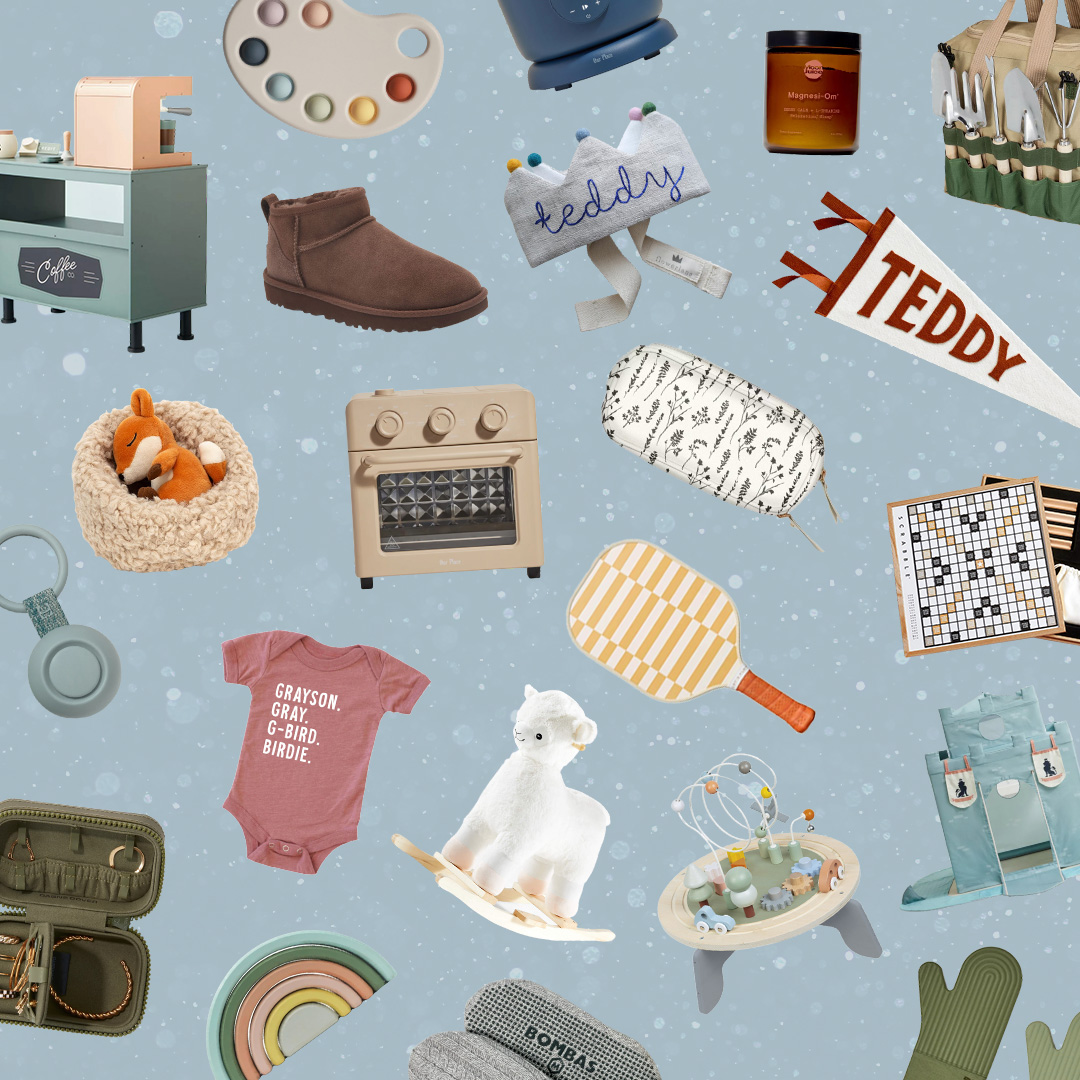 everything you need to ace holiday gifting this year 🎁
I had the best of intentions to turn our house into a space that reflected our family and our style right away. I planned to create a place that felt inviting and warm, but also unique and interesting. And having just purged a number of items pre-move, we were finally going to be those organized people we were meant to be!
Then, life had other plans.
First, my doctor put me on bed rest when I was six months pregnant with my second baby. Not an ideal scenario with a toddler in tow, but hey, at least I got out of the moving process. Then, the baby arrived, and everything I said I'd accomplish while on maternity leave went right out the window when she refused to sleep unless I held her. Then, I went back to work, then the holidays arrived, and then and then and then …
Now the universe has put me, along with everyone else, at home for the foreseeable future. I'm officially out of excuses—at least when it comes to having too many extracurricular activities to do. The whole working-from-home with two young children and no childcare is a justifiable reason in itself to actively avoid doing anything other than simply surviving right now, but doing some things around the house helps me feel just a little better about everything else.
And so begins Operation Organization and Decoration. Here is what is on my list:
1. A Gallery Wall
We have many open spaces for the perfect gallery wall, but we spent the bulk of a year in our home without any wall decor other than mirrors and sconces. Underneath the excuses is actually something very simple: intimidation. I simply don't know how.
That's where the experts come in. I love these tips from Bria Hammel Interiors, including using a mix of frames, art, and unexpected elements such as hanging mirrors and fixtures.
2. Pantry Organization
There's enough out there right now to send me into a panic attack–my pantry certainly doesn't need to be one of them. While it will never look as tidy as this masterpiece (at least not until I'm an empty-nester), a girl can try.
3. Bookshelf Styling
I have to be honest: I have absolutely zero sense when it comes to how to decorate shelves. Is one vase enough? Am I using too many books? What about the color scheme? Does it look too bare? Too cluttered?
What should I even put on the bookshelves? I love this advice from House of Hire: "Shop your home" and find new ways to re-purpose items that you already have, using conventional pieces in unconventional ways.
4. Kitchen Drawer Organization
Is there anything better than knowing exactly where everything is every time you reach for it? I think not. Just looking at these neat and tidy drawers gives me a great sense of peace and calm. And I need that right about now.
5. Bathroom Drawer Clean-Up
Like my crazy pantry, my bathroom drawers are another space that send me into an anxiety spiral whenever I open them. Where did all this nail polish come from, and why do I have so much of it? Not only am I taking this time to organize the bathroom drawers but also to purge old/expired products.