In 2017, on my first big beach vacation after having my oldest daughter, I was stuck on what swimsuits to pack. I didn't feel very confident in my pre-baby swimsuits, and I didn't want to worry about feeling self-conscious while trying to relax by the pool with my friends. And though I wanted more coverage, I still wanted something stylish. A good swimsuit you feel confident in is a beach essential as much as towels and coolers are.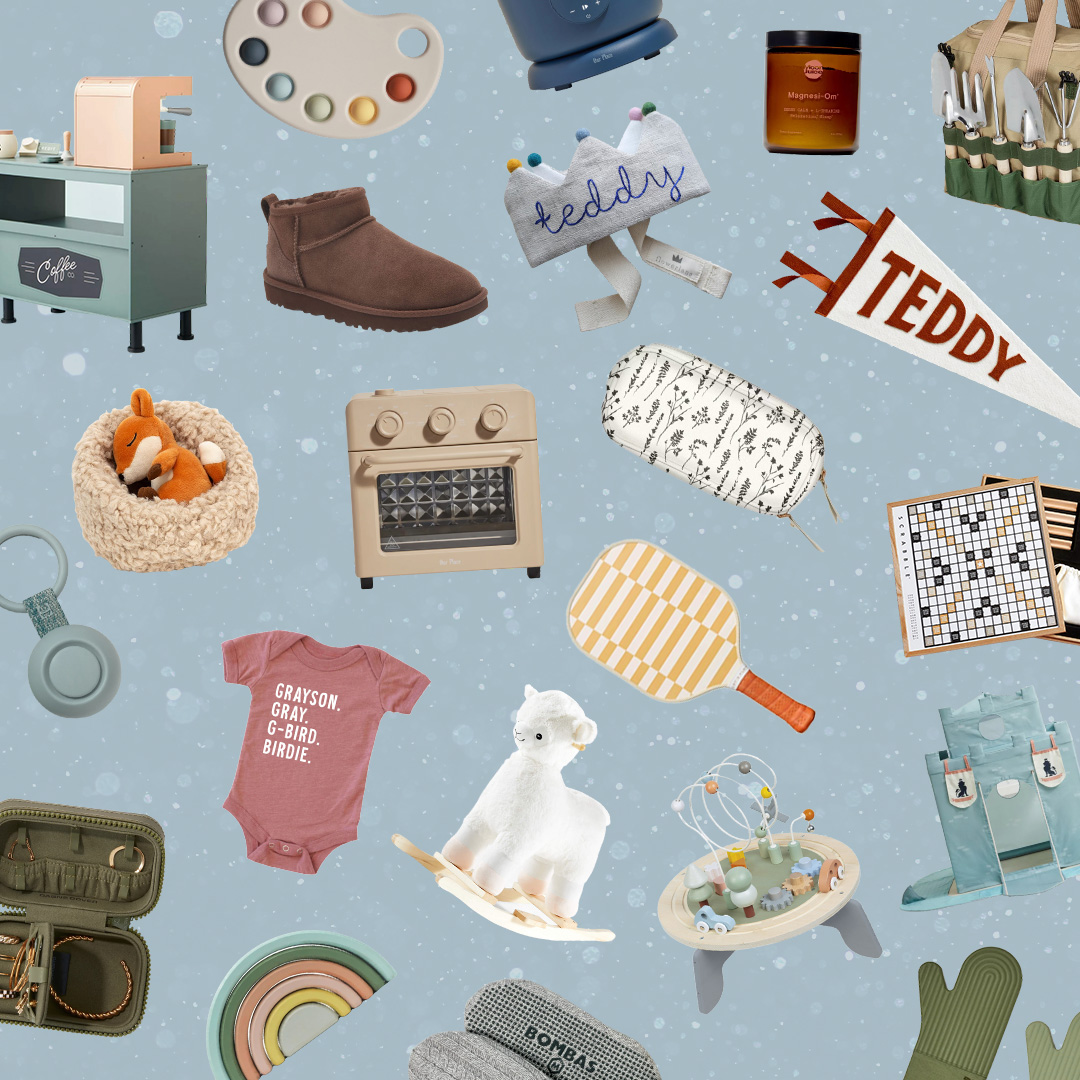 everything you need to ace holiday gifting this year 🎁
A friend also going on the trip randomly asked me if I had heard of Albion Fit swimwear, and I hadn't. She thought the styles seemed like my vibe and they were running a sale–and it was honestly a match made in heaven. After reading some Albion Fit swim reviews, I bought a black one-piece swimsuit with a back that dipped all the way down, and it ended up being my first-choice swimsuit for years.
When I was pregnant with my second child and planning a trip to Florida, my search for maternity-friendly swimsuits led me back to Albion Fit and I purchased another one-piece swimsuit—which I still own and wear, since the ruching means it fits with or without a baby bump.
I recommend this company's swimwear to anyone in need of a recommendation. Here's my honest Albion Fit swim review—breaking down exactly why I continue to praise this brand over and over.
The designs are both unique and timeless
The swimwear styles offered are one of a kind. I love that I'm wearing a piece that doesn't look like something you see pop up at every store in the mall. Because the styles are unique, they translate into something you can go back to year after year. You're not wearing a swimsuit in a style that was extremely trendy in just one specific year (I'm looking at you, neon color-block swimsuits!).
The material is high-quality and will hold up against many uses

It's worth investing in this brand's swimwear—not only will you use the pieces for multiple years because of their timeless style, but they will actually stay in great condition during those years of use. Before even putting the swimsuit on, you can feel how structured and supportive the material is. After many wears, it still doesn't sag or droop and the color doesn't fade. For me, this is important because with two kids, my pool and beach days include a lot more than sitting on a lounge chair. I'm in the sand, I'm sitting on the concrete edge of the pool, I'm participating in the waterpark activities. After all of this, the swimsuit still doesn't start to pill or thin out on the bottom.
The one-pieces are still chic

After having two C-sections, I feel a lot more relaxed and confident in a one-piece swimsuit. But I still want to look stylish, cute, and youthful instead of matronly. I love that many Albion Fit one-piece swimsuits still have some sexy flair in the design, such as a low back, deep V-neck, mesh top, one shoulder, off-the-shoulder, or bustier look.
Shop our one-piece favorites
There are two-piece options that offer more coverage
If I ever go back to two-piece swimsuits again, I know I can't go back to the types I used to buy in my twenties before having my girls. I'm usually chasing kids around the pool, so I need a suit that is supportive and keeps everything contained. Albion Fit has great options for two-piece swimsuits that offer more coverage, like tankini-length, blousy, and high-neck tops and high-waisted and swim skirt bottoms. Another benefit to the additional coverage, outside of personal style, is that the higher necks and wider shoulders provide extra sun protection.
Shop our two-piece favorites
Maternity-friendly styles also work when you're not pregnant
I personally hate buying things for just one purpose. I don't want to own a swimsuit that I only need for a couple of months while I'm pregnant over the summer and then never again. Albion Fit makes "maternity friendly" suits with ruching that stretch easily, but also maintain their size so that it fits without a baby bump. I still own and wear the maternity-friendly suit I bought in 2021.
Shop our maternity-friendly favorites
Albion Fit
I own this swimsuit and I love it. The ruching expands over your bump and contracts back down to flatter your waistline. Additionally, the top provides great coverage which was key for my expanding chest while I was pregnant!
sizes XXS - XXXL
Albion Fit
This bodice is ruched from the bust line all the way down. The V-neck also makes this swimsuit nursing friendly for when your new baby is with you at the pool.
4 colors/patterns available
sizes XXS - XXL
Albion Fit
The tie straps make this swimsuit adjustable as your body changes during pregnancy and also makes it easy to use for nursing.
12 colors/patterns available
sizes XXS - XXL
They make suits inclusive to every body
Not only is there a swimsuit for every type of body, but the site makes it easy to find what you're looking for. A swim fit quiz provides you suggested options based on your answers to body-type questions, and suits are also categorized into long torso, busty, and petite for easy shopping. Swimsuits are available in sizes XS-XXXL.
There are many other great clothing items outside of swimwear
Once you become obsessed with their swimwear like I am, you won't be able to resist browsing the brand's clothing options. Their athleisure and fitness apparel has the same high-quality and timeless designs that the swimwear offers. From jumpsuits to athletic shorts, pieces can be dressed up or worn for everyday use.
Shop our clothing favorites
Albion Fit
These best-selling pants come in a variety of sizes and colors and can be dressed up or down depending on what you pair it with.
7 colors/patterns available
sizes XXS - XXXL (including petite - tall options)
Albion Fit
This jumpsuit is flattering but also extremely comfortable as an outfit for chasing kids and running errands.
3 colors available
sizes XS - XL
Albion Fit
This soft quarter zip is the right amount oversized for lounging but also looking put together.
sizes XS - XL