Being pregnant in the summer definitely has its perks—goodbye real pants, hello sundresses! On the flip side, finding swimwear to accommodate a growing belly can be tricky. Sure, if you're early on in your pregnancy, your pre-pregnancy swimsuit can work just fine. But for those (like me) entering the last few months of pregnancy and sporting basketball-like bellies, a maternity swimsuit is a must-have to survive the summer heat.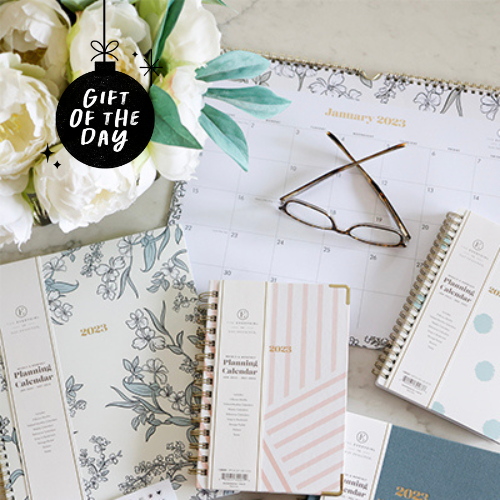 Help a mom stay organized and keep track of important doctor's appointments, playdates, and (hopefully) some scheduled 'me' time with this pretty wall calendar.
We're all for rocking whatever makes you feel your best. From bikinis to tankinis and one-pieces to non-maternity that you can size up in, we've rounded up 19 maternity swimsuits you'll love wearing all summer long.
One-Piece Maternity Swimsuits
Maternity Bikinis
A Pea In The Pod Maternity
high-waisted maternity bikini with stretchy fabric perfect for pregnancy and postpartum
also available in black
Nordstrom | PEZ D'OR
classic striped maternity bikini that flatters a baby bump and provides solid coverage
also available in navy/white stripe
Pink Blush Maternity
floral-patterned maternity bikini with a sweetheart neckline, front tie, and matching bottoms
2 colors available
Maternity Tankinis
Non-Maternity (But Bump-Friendly)
This article was originally published in 2021 and has been updated for timeliness.