How does that saying go? Sometimes the smallest things take up the most room in our hearts—I mean, our homes? Between burp clothes, bottles, and tiny socks, it can feel like babies need a lot of stuff! The good news is that if you have access to a Flexible Spending Account (FSA) or Health Savings Account (HSA), you can use those funds toward some of your baby gear needs. Since this money is set aside pre-tax, it helps save you a little cash, which is awesome because babies can take up a big portion of our bank accounts too.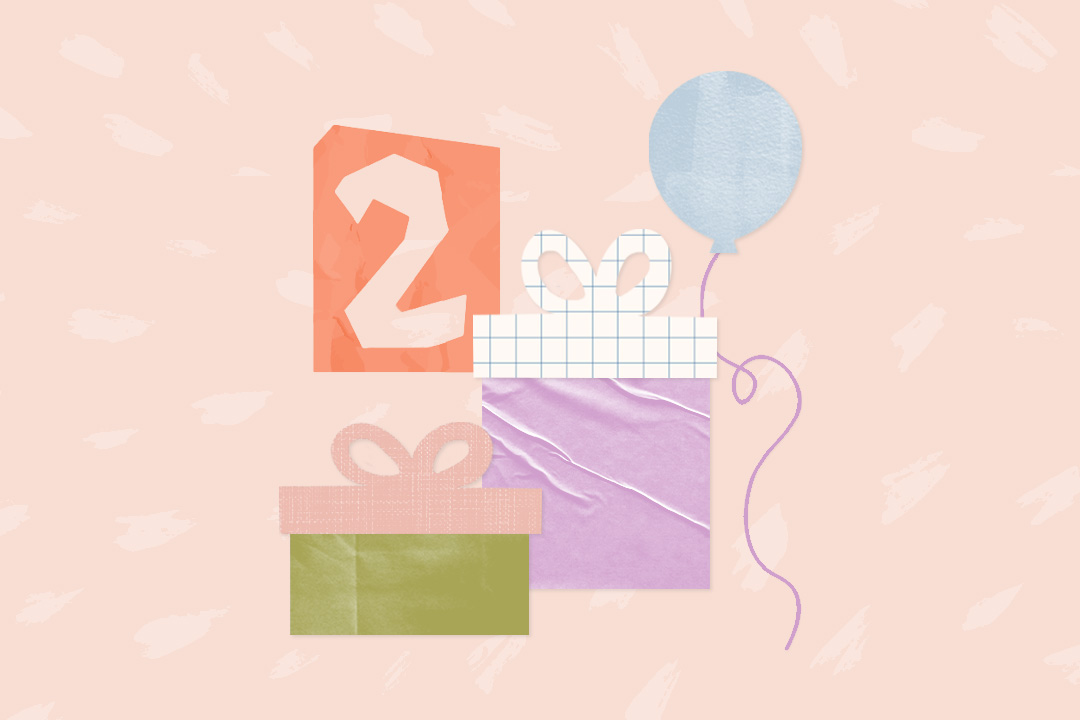 a LO in your life will love these! 🎁
The only catch is that you need to make sure you are using up your FSA money before the end of the year (or a grace period, depending on your plan) and are purchasing FSA/HSA qualified items. To help get you started, we've broken down some commonly covered categories and products below. However, every plan is a little different, so make sure you check with yours before making a purchase. Most have a full list of qualifying items you can easily reference—just ask!
Baby Monitors
If you're looking for a baby monitor with all the bells and whistles, your HSA or FSA could help cover the cost.
Miku
The Miku smart baby monitor uses a patented SensorFusion technology that allows baby to sleep without wearables and provides real-time alerts for parents. Read one editor's review of Miku here.
Nanit
This smart baby monitor offers insight into your baby's sleep, breathing, and overall growth. It stores all milestones into a digital baby book.
Breastfeeding Supplies
Using your HSA or FSA to stock up on breastfeeding supplies is key, especially if you will be pumping at any point.
Pain & Fever Care
No one wants to think about their little one getting sick, but you'll be grateful to have supplies on hand when it happens.
Amazon | Tylenol
Tylenol is pediatrician-recommended to treat fevers and teething pain. Try the dye-free version to avoid stains in case it spills or baby spits it back out.
Target | Fridababy
This instant-read thermometer gives an accurate reading in one second—perfect for wiggly little ones.
Target
As baby becomes a toddler, skinned knees, bumps, and bruises follow. But a fun bandage can make those boo-boos a little better. And kids will love the bright and delightful patterns of latex-free Welly bandages.
Runny Nose & Cold Care
Babies aren't exactly expert nose blowers, so give their runny noses extra care with these supplies.
Target | Little Remedies
These easy-to-use drops work for even the tiniest babies to help relieve runny, stuffy, or crusty noses.
BUYBUYBABY | Fridababy
Clearing a baby's stuffy or runny nose can be difficult, but the NoseFrida makes it easy. Give it a try and see why so many parents rave about it.
Target | Boogie Wipes
These gentle wet wipes help clean little noses and dissolve snot quickly. They come in a resealable pack and are unscented for sensitive noses.
Specialty Skincare
Take care of baby's sensitive skin with products designed just for their specific needs.
Target | Aquaphor
Care for irritated skin with this gentle baby ointment. Apply to skin to heal or prevent diaper rash and chapped lips from teething or drooling.
Target | Aveeno
Many babies experience eczema or other dry skin conditions. Try this soothing colloidal oatmeal treatment to give them some relief.
Target | Babo Botanicals
Almost all diaper rash creams qualify for HSA or FSA purchase, so stock up on your favorites. This one is fragrance-free and perfect for sensitive skin.
Sunscreen
Most baby sunscreens should be eligible for HSA or FSA purchase. Discuss with your pediatrician the best age to start applying sunscreen.
Target | Pipette
This sunscreen is easy to apply without leaving a white cast on the skin and it's reef-friendly. Plus, even though it's labeled baby sunscreen, it can be used on the whole family.
Target | Babyganics
Make applying sunscreen as easy as a swipe. These sticks are especially good for little faces and for keeping in your diaper bag.
This article was originally published at an earlier date and has been updated for timeliness.