Ah, back-to-school season. That magical time of new backpacks, adorable "first-day" pictures, and the crushing mental load of keeping up with homework, field trips, and school supply lists. Especially after the lazy days of summer, the rush of activity surrounding the back-to-school season can feel overwhelming, and many mothers cite it as one of the most exhausting times of the year.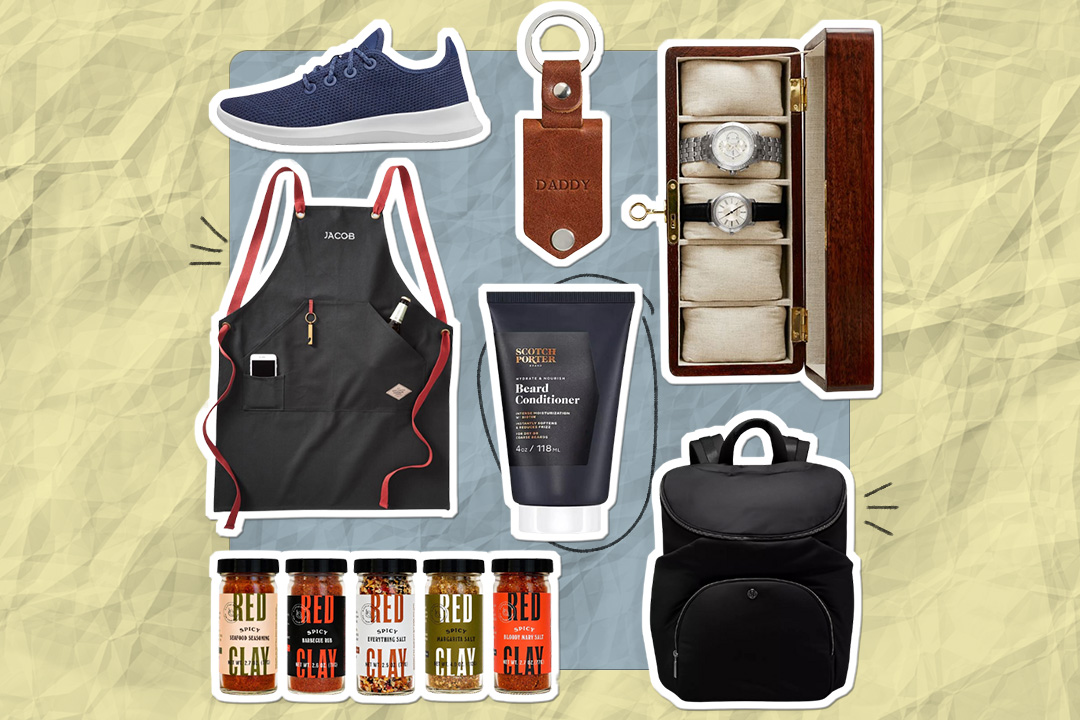 june 18 is coming up fast — have you started shopping yet? 😎
And yet, it's also a beautiful, poignant season. Our kids are a year older and that much taller than in last year's pictures. There are happy reunions with friends, both our kids and our own. There is the excitement of a new year and all the ways our children will learn and grow. But still, it's hard to savor these things when we're busy checking things off our lists and (barely) keeping our heads above water.
Here are five affirmations to help you pause, take a breath, and feel your best during back-to-school season.
"My children's successes and failures are not my own."
We love our kids, and we want to do everything we can to help them succeed. And yet, it's not all up to us. In this era of intensive parenting, it's easy to forget where our kids end and we begin. We tend to want to make their wins our wins and their challenges our challenges, but the most recent 'A' on their spelling test doesn't belong to us, just as getting cut from the soccer team isn't our letdown. 
These days, parents spend more time than ever with their kids, especially moms. This leaves little time to pursue our own relationships and passions. The result is that it's easy to start living vicariously through our children and internalize their ups and downs. However, we can support our kids through their accomplishments and challenges without using them as a litmus test for our success as a parent.
"I deserve help."
Packing lunches. Scheduling a sitter for back-to-school night. Checking homework. Washing sports uniforms. Coordinating carpool. The list quickly becomes unmanageable. And yet, asking for help sometimes seems like more trouble than it's worth. After all, explaining to our partner what goes in the lunchbox often takes longer than just making the lunch. On the flip side, however, if you don't take the time to ask for help and explain what you need, you'll always be the one making lunch.
Eve Rodsky addresses this topic in her book, Fair Play, which contains concrete suggestions for how to triage and rebalance the often invisible work that mothers do. Because not only do we need the help, we deserve it.
"I'm doing enough."
As the old saying goes, perfect is the enemy of good. Yes, there will always be the mom who brings personalized Halloween cookies for the whole class or shows up to back-to-school night with a bullet-pointed list of questions organized by topic. Good for her. We all need to prioritize, though, and usually, something has to give. 
It's OK to feed your kids chicken nuggets three nights in a row or toss a random scarf on their heads on the way out the door for "Dress Like a Pirate Day." Good enough is underrated. Good enough can preserve your sanity and ensure you have the energy for the parts of your life that don't revolve around school projects or "Silly Sock Day."
"I deserve rest."
During the airplane safety demonstration, they always instruct you to put your own oxygen mask on first before helping those around you. The same goes for parenting. You are of no use to your family if you're running on fumes. You can't help your kids make good decisions, respond to them with patience and empathy, or model healthy self-care if you're a sleep-deprived zombie on a regular basis. 
You're not obligated to be at every school function, orchestra concert, or soccer game. Maybe you and your partner divide and conquer. Maybe you skip something altogether. Either way, once in a while we all need to pause and refuel before jumping back into the marathon.
"I'm a good mom."
Chances are if you're worrying about whether you're a good mom, you already are. It's easy to get caught up in criticizing our shortcomings instead of focusing on all the ways we love and care for our families—especially when everyone around us (i.e., everyone on social media) seems to be super-momming so effortlessly. And while we know in our brains that social media is curated to show the best of people, it's sometimes still hard to shake the feeling that in comparison, we're falling short. But the bar is only as high as we choose to set it, and our failures are only as important as the energy we choose to give them.