The deeper we get into summer, the more I find myself looking forward to beach trips with my family. Although I can't tell you when my mom took me and my sister to the beach for the first time, as a Florida native, it feels like the beach is my second home.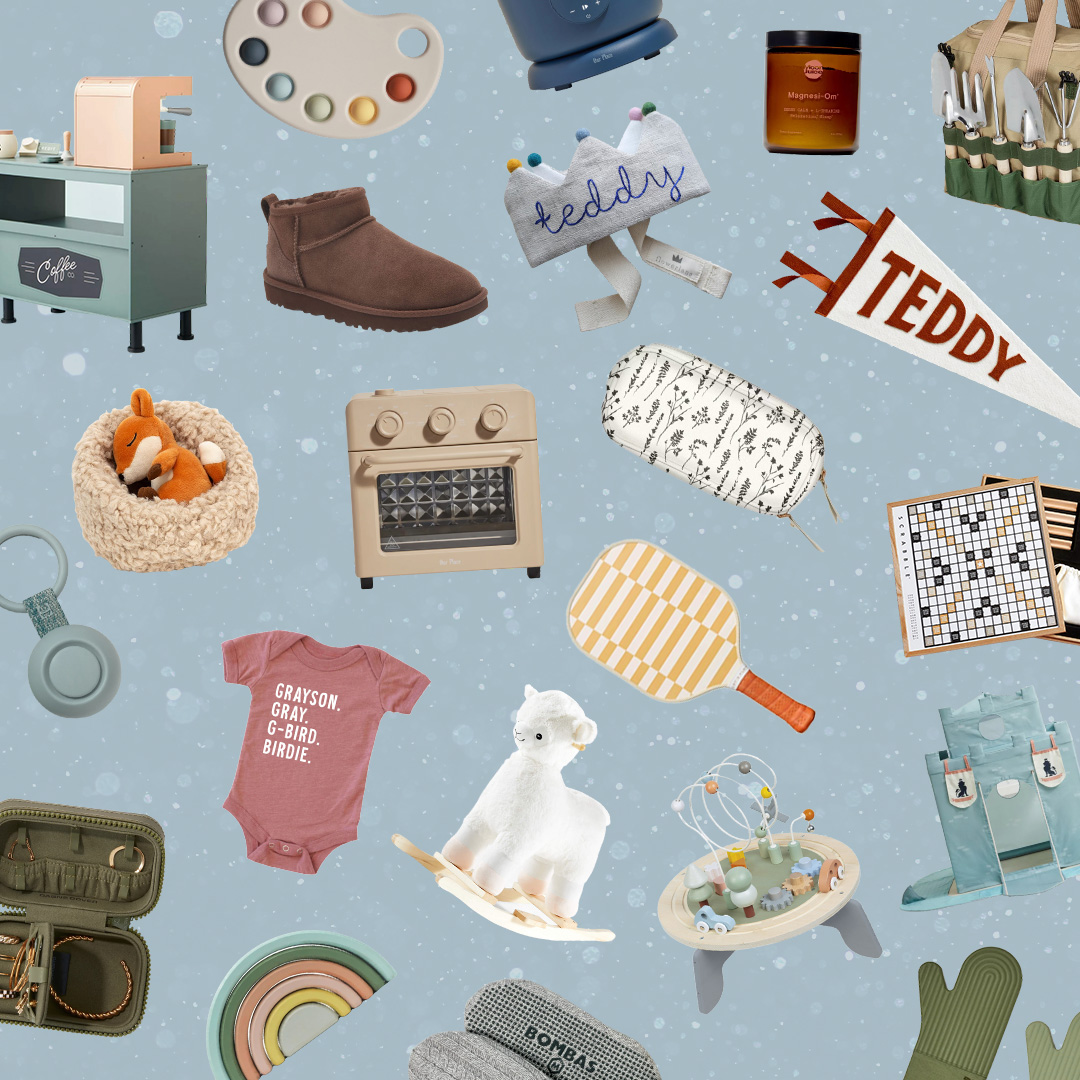 everything you need to ace holiday gifting this year 🎁
When I was younger, my beloved beach trips did not always include sunscreen or protective coverings. The focus was on having fun and creating memories, but, as you could have guessed, it also meant sunburns. Now that I know better and plan to take my toddler to the beach this summer, I'm making sure he's protected while having fun. In addition to toddler-safe sunscreen, I'm investing in a baby beach tent for nap time, snack time, and general shade time. After all, shade is the best protection for little ones.
If you're planning a trip to the beach soon, we did some research to find the best baby beach tents to consider, based on your needs. Whether you want the potential to make it a baby pool, have an easy pop-up assembly, or be a bigger size to grow with your family, here are our picks for the best beach tents this summer.
Best Budget-Friendly Baby Beach Tent
This cute, convenient, and highly-rated (across all major retailers) baby beach tent is under $40.
Highlights
Spacious enough for comfortable play for babies and toddlers
Protects against the sun's harmful rays and has an anti-UV coating of 50+
Pop-up system makes set up and break down fairly easy
Comes with a transport bag
Best Baby Beach Tents with Pools
Specifically designed for babies and toddlers, these small beach tents also include a pool feature for supervised splashing and playing.
Highlights
Designed for children under the age of 3
Features a pool for supervised play
Offers protection from the sun via anti-UV coating
Can be used inside or outside
Highlights
3-in-1 design means a mattress and high-sides for nap time, a pool for supervised play time, and a tent for shade
Mesh net to protect from mosquitoes or other bugs
Comes with two plush toys for baby to enjoy
Protects baby from harmful UVA rays
Best Investment Beach Tents
Highlights
This large pop-up tent can fit little ones and mom
Made from polyester and is waterproof
Tested by a third party to ensure the quality is up to par with anti-UV protection
Features an inner pocket to store small items like sunscreen
Highlights
Features a secure pop and release system that takes the guesswork out of setup and has a safety lock to ensure it doesn't move
Has mesh netting that allows the air to circulate
Includes UV-protective, SPF 50 shade cover to block the sun
Can be used inside or outside
Tested and approved by parents
Most Versatile Beach Tents
These beach tents are big enough for more people to enjoy, so families can use them after the baby years. You can choose from a pop-up or traditional tent assembly style.
Highlights
Spacious enough to fit 3-4 people inside
Extended front floor provides more space
Floor zips up for privacy (great for changing swimming suits or breastfeeding)