Once, while I was growing up, my mom hauled home a vintage desk for me. It was beautiful—a little thing with a stack of drawers on the left side (but barely room for a chair). It didn't take long to discover why its previous owner had placed it at the curb: It was a torture device, unfit for anyone who might want to move their legs more than an inch or two.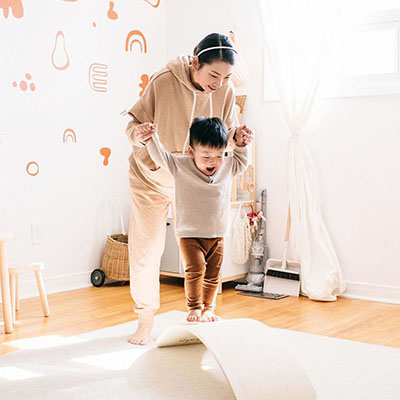 If your kid is turning 2, get ready for hilarious conversations, much more involved play, and lots of sweet, sloppy kid hugs and kisses. As for what you'll need? Leave that to us.
After years of wrestling with that piece of furniture, I've come to understand a lot about the utility of our workspaces. It's tough to be focused, productive, and creative when you're cramped like a contortionist. As much as we may long for a desk that meets a certain aesthetic, there's no point in purchasing it if comfort isn't key.
So, just in time for another school year, we hit the virtual shops to find children's desks that are practical and beautiful. Whether your little one is heading back to the classroom full time or diving into homeschooling, a dedicated study space can make all the difference.
Below, we've pulled together 10 of the most stylish—and comfortable—desks fit for any kid's room. As you'll see, there are no cramped leg spaces here.