Do you remember the years when it seemed like homework was a part of your daily routine? For many of us with kids, diving into homework for the first time may bring up some old feelings from our own school days. I used to love doing schoolwork at home up until middle school when having to complete homework for six classes seemed overwhelming. Besides that, I was interested in everything that impacted pre-teens, like gossip and crushes. That seemed more important than keeping up with homework.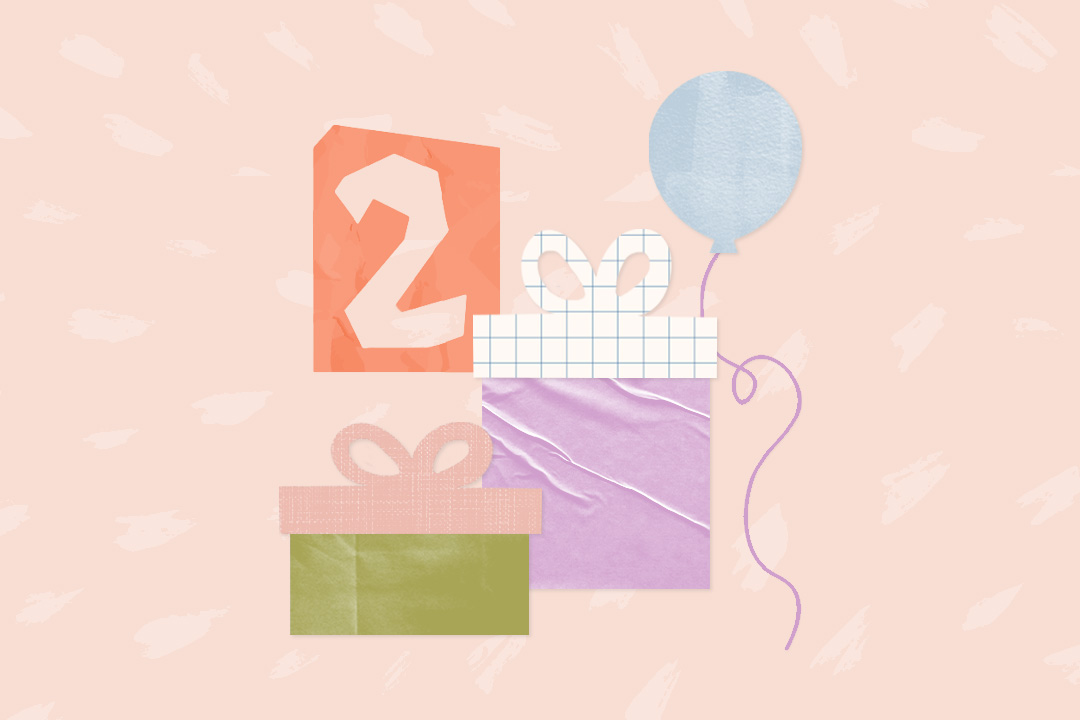 a LO in your life will love these! 🎁
So it should come as no surprise when our own kids have a hard time with homework and act like they'd prefer to do anything else. Perhaps, they struggle with focusing at home or understanding a subject. Not to mention some subjects are taught differently today, so it can also be tough for parents to help with homework.
It may feel easier for them to protest than to admit why they dislike homework. This can feel frustrating for you as the parent. Whether their protests look like throwing temper tantrums or simply refusing to do the work, we talked to teachers Aimee Scott (third grade) and Krista Luedtke (sixth grade) and they shared six tips that'll help you get your kids interested in homework.
Meet the expert

Aimee Scott

3rd Grade Teacher
Meet the expert

Krista Luedtke

6th Grade Teacher
How to Motivate Your Child To Do Homework
Communicate with your kid's teacher
Scott and Luedtke agreed it's important to discuss any concerns you notice with your child's teacher. "The first thing to do is talk to your child's teacher and let them know your concerns," said Scott. If they're refusing to complete homework, Luedtke said, "It may be that your child is getting plenty of class time to complete their work but may not be using it wisely." If that's the case, Scott said sometimes teachers would give out alternate assignments if that might help inspire a kiddo to complete homework. Or some teachers offer partial or full credit for showing the work, even if the answer isn't correct.
Talk positively about school
It's normal for kids to struggle with different school subjects. In fact, you may have struggled with understanding things like history or math yourself. However, Luedtke suggested that you avoid making negative comments about your experience in order to relate to your child. "This can instantly tell your child that school is negative or that they too are bad at math," she said. If you are frustrated or crying over your kid's homework, Luedtke suggested looking it up yourself—either through school resources or a Google search—or reaching out to the teacher.
Create a fun learning space at home for homework
If you haven't tried this already, Luedtke suggested creating a space at home that allows your kid to focus on homework. "Whether it is a desk in their bedroom or simply a dedicated space at the kitchen counter, be sure your child has a hard surface to work on, bright light, and minimal distractions," she said. You know your kid more than anyone. So, you may have to identify and remove their distractions before creating a learning space for them to do their homework.
To minimize the chance your kid will associate this space with the work they've been uninterested in completing, you can add interesting elements to it. "By adding cute posters, a fun lamp, readily available school supplies or a comfy chair, the space be 'fun,'" said Luedtke. She personally loves to search for Pinterest ideas that are centered around creating a positive, safe space for kids to do homework.
As always, having a routine for your kid helps them develop positive habits as well. By incorporating homework into the usual after-school routine, kids come to expect it and might be more willing to get their assignments done before moving on to something else.
Etsy | Minny Apple Design
download this free, printable chart to keep kids' after-school tasks on track
Consider soft background music
I know you're probably thinking, "I thought minimal distractions is important!" It is, but if your child isn't easily distracted by background noise, you may find that playing soft music is beneficial for them. Luedtke said, "As a classroom teacher, I've noticed that some students really thrive when they have background music playing. Not only can this help with focus, but it can put them in a good mood."
One way to look at this is to think about how you respond to music. Maybe you're the mom who listens to music while cleaning your home. Not only do you enjoy hearing your favorite tunes, but it may also help you feel more productive. If this is true for you, then it may also apply to your child.
Utilize visual tools that show your child's progress
You may find that your child responds well to visual aids that show their daily or weekly homework progress. For example, "If you want your child to read for 20 minutes each night, you can put a timer on your phone or the TV," said Luedtke. However, she cautioned, "Sometimes this can distract children as well, so use your best judgment." Should your child become distracted by the timer on your phone or television, Luedtke suggested you try utilizing the visual tools on Classroomscreen.com. There are different resources available that you may find work better for you and your child.
Another tool you can utilize is a printable homework template that allows you and your child to see their homework progress in real-time. "This can be kept on your fridge, and your child can mark off each day they complete their work. Visual trackers are powerful for children," said Luedtke. Scott also agreed and said, "They can add a sticker or a stamp to the chart."
Amazon
a homework tracker can help them visualize their progress each day
Create small goals and celebrate your kid's completion of homework
And now, the moment you've been waiting for—the completion of your child's homework. Scott said, "I suggest parents try setting small goals. For example, break assignments up into sections and reward them with a piece of candy."
Alternatively, Luedtke said, "Celebrate your child by going out for pizza on Fridays or letting them have a friend over. Kids really, really like to work towards a goal—especially if there is a reward at the end."
---
If your child gets easily frustrated with their homework or doesn't want to complete it, helping them can be tough. If you ask yourself daily, "Does it get easier?" know you're not alone. In those moments, try to look at it from your child's perspective. They're constantly experiencing information overload, just like us. This can cause them to avoid anything that feels similar at home.
Will it require a lot of patience and consistency to help your kid navigate completing their homework? Of course. But hopefully, some of these teacher-approved tips can help make it just a little bit less painful.