It's no shock to anyone that screen time is a huge point of confusion and contention among parents.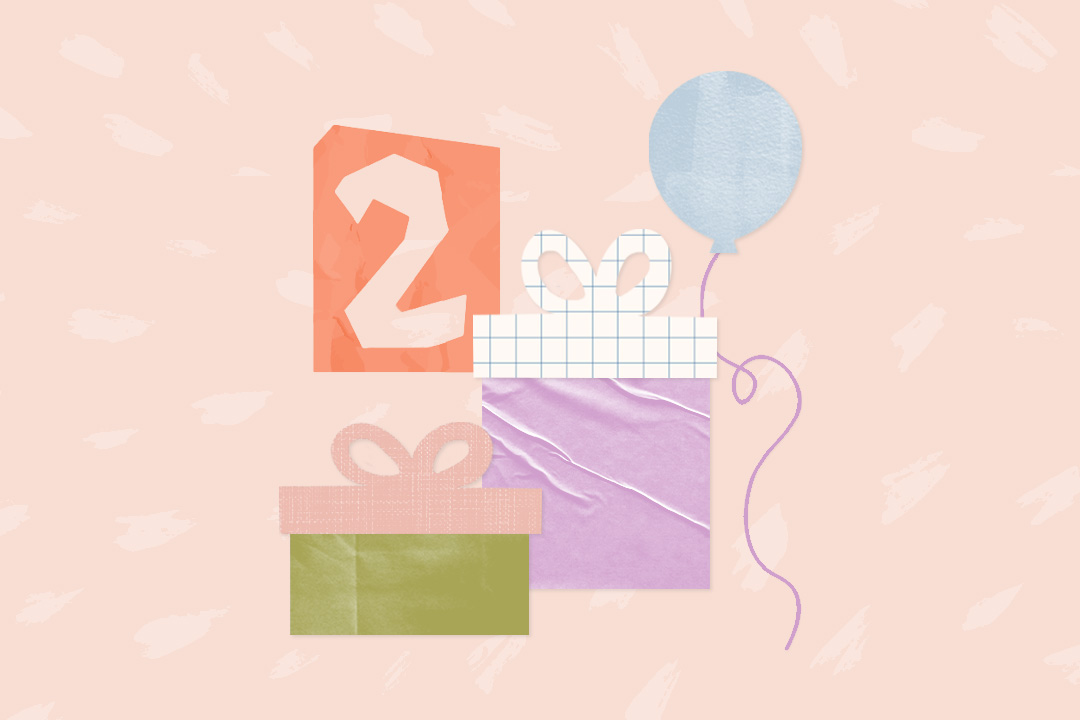 a LO in your life will love these! 🎁
You're shamed if you do, and you're shamed if you don't. Everyone has their own opinions (usually extremely strong ones), and it's hard to maintain perspective.
Now that my kids are a little older (6 and 3), I'm really beginning to see the effects of the screen time they've had in their lives. And here's a spoiler for you: screen time has helped to shape them into knowledgable, empathetic, aware, and open-minded little people. And it's helped us bond as a family—they feel more connected to me when I dive into their fictional worlds with them, and I feel more connected to them knowing what sort of content they're consuming and enjoying.
In all things parenting, I try to be moderate. I tend not to swing too far one way or another in order to maintain a healthy balance for my kids and avoid an unhealthy amount of internal and external pressure on myself. So, while I don't impose screen time limits on my kids, I do make sure that 80 percent of their "free" time consists of free play, both indoors and out. I've made a mental rule of thumb that if they ever choose screen time over play that I'll know I have a problem. But they never have.
Because we've joined in screen time together, I've had the opportunity to guide what they watch when they started at age 2. These have been our most watched and loved shows from then to now.
Ages 2+
Daniel Tiger's Neighborhood, PBS Kids
I joke that Daniel does much of my parenting, but it's really not a joke. This show has been a constant in our house since my oldest was a tot, and it's truly been beneficial to both of my kids' social-emotional developments. Daniel has opened conversations for us ranging from empathy and kindness to anger and frustration to differences in family types and skin color. It's also served as a baseline for things like adding a baby to the family, taking care of a pet, and learning to use the potty. When I catch my kids repeating some of the show's clever jingles in real life—like "When you're feeling frustrated, take a step back, and ask for help," or "It's OK to be sad sometimes, little by little, you'll feel better again"—I know that this show is reinforcing what I try to parent in the very best way.
Sesame Street, HBO and PBS
Sesame Street needs no further explanation. Who doesn't love this show? From the songs to the stories to the incredible cameos, Sesame Street is a childhood staple. What I love most about it is that it deals with difficult aspects of life head-on, in a way that is accessible and easy to understand. I find myself pulling up certain episodes when I need help with a certain conversation—like death, grief, anger, racism, disabilities, 9/11, adoption, and breastfeeding.
Super Why!, PBS Kids
OK, I'll be honest, this show's animation leaves much to be desired. I mean, why are their heads so giant. It probably has something to do with appeal for kids because my youngest loves it. And since it has such a strong focus on books and stories, I do too. The episodes are engaging for little viewers and encourage problem-solving and letter/sound recognition—all of which the teacher in me can get behind.
Creative Galaxy, Prime Video
I can't take credit for finding this Amazon Original—apparently, if you let a 3-year-old loose on the Prime Video app, they'll uncover some good stuff. Again, the animation is eh (for grown-ups) but super appealing for kids. The focus of the show is creativity and art, which is really unique for a kids' show, and since it's something that is majorly emphasized in our home, I love having a show as reinforcement. The "real families" featured in between show episodes are also very diverse and inclusive which is a big draw for me, as a parent.
Tumble Leaf, Prime Video
Another Prime find, but this one has gorgeous stop motion animation that is engaging for grown-ups and kids alike. The show promotes exploration, discovery, problem-solving, friendship, and learning how to understand the world around you.
Octonauts, Disney Junior
This BBC import is great for your littlest adventurer. The show takes a dive into different underwater worlds, often encountering a curious sea creature. The characters usually have to uncover a biological fact about the creature to save it or themselves from danger. For my little animal lovers, this is a win.
Nature Cat, PBS Kids
This is a show where I really wish I found the animation more attractive because the content is just perfect. The light and humorous (Hal the dog is hilarious and my favorite character) take on the outdoors and nature is so sweet and endearing. And it presents a lot of information in a way that is accessible and appropriate for younger viewers. It's also funny in a way that makes me crack up right alongside my kids.
Ages 4+
Molly of Denali, PBS Kids
This show is new, and it's only been on for a few weeks, but I already find it to be one of my favorites. The lead character, 10-year-old Molly, is an Alaskan native, and the show centers around her life of exploration, nature, and adventure in the fictional town of Qyah, Alaska. I knew my oldest would love it based on that theme alone, but I was truly surprised to find that my younger one (age 3) loved it even more. As a parent, it warms my heart to hear him sing the Athabaskan song featured in the show's opening credits and first episode (which also touches on tribal colonization in a perfectly child-appropriate way). Have I mentioned I love this show? Suggested ages: 4-8
Wild Kratts, PBS Kids
If my oldest had to pick one true TV show love, this would definitely be it. He's been watching it since he was 3-years-old and has seen every episode many times over (in contrast, my younger now-3-year-old has barely any interest in it). The Kratt brothers are fun and engaging, and the show does a great job about providing a realistic perspective about how our world is shaped by the animal kingdom. The show touches on real-life aspects like the life cycle (including death), the food chain, and concepts of prey and predators. It also brings up ways that human disrupt the animal world and destroy habitats and how we can all work to correct that in the future. Suggested ages: 6-8
Ask the StoryBots, Netflix
This Netflix original is a really fun show for family time. It answers common kid questions, like "How does night happen?" "Why do I have to brush my teeth?" and "Why do we recycle?" The brief episodes are informative and engaging and fun for the whole family. Suggested ages: 4-8
Odd Squad, PBS Kids
Odd Squad is, well, truly an odd show—which also makes it really interesting for older kids.  My son started watching this around age 5 and still loves it over a year later. It promotes critical thinking and problem-solving based on mathematical concepts, like indirect reasoning and algebra. It is one of those shows that you don't mind watching with your kids. Suggested ages: 5-8
The Magic School Bus and The Magic School Bus Rides Again, Netflix
Netflix recently rebooted this childhood favorite of mine, and I couldn't wait to watch it with my oldest. While I am still partial to the original, my son loves the reboot – luckily, we can watch both right on Netflix. Ms. Frizzle's younger sister, Fiona, takes on the role of wacky teacher in the reboot, but the show is still focused on all of the same concepts of science, exploration, discovery, and getting messy as the original. Suggested ages: 5-8
Dino Dan and Dino Dana, Prime Video
We came across this series on Prime while searching for new dinosaur-related content (that can't be an only-us problem, right?), and I'm so glad we did. The series consists of three separate shoes: Dino Dan, Dino Dan: Trek's Adventures, and Dino Dana. All three are fantastic and educational for your little dino lovers. But what I love most is the realistic, non-nonsense perspective the show presents about family life (Dan and his brother Trek live with their mom, and Dana's family is blended and multiracial – both homes are messy and average in the very best, most relatable way). Suggested ages: 5-8