When you become a mom, your whole life shifts to revolve around someone else. You've spent months preparing for your little one's arrival, been showered with baby gifts from friends and family, and had your health regularly checked-in on by your doctor.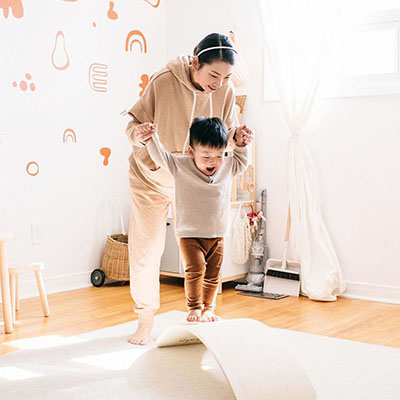 Shop Our Most-Used Items From Amazon for Toddlers!
If your kid is turning 2, get ready for hilarious conversations, much more involved play, and lots of sweet, sloppy kid hugs and kisses. As for what you'll need? Leave that to us.
This way to shop —>
And then suddenly, this little person is here, and it's easy for new moms to feel like an afterthought. That's why I love to give the new moms in my life something special that is just for them. As lovely as it is to receive a gift for your new baby, there is just something so meaningful when someone takes the time to see and celebrate you and your transformation into motherhood.
If you're looking to celebrate a new mom in your life, check out our very favorite personalized gifts for new moms below.