The first few days home from the hospital with a newborn are equal parts blissful and full of love, while also being overwhelming, exhausting, and downright terrifying. There's so much to do and learn, and the while the learning curve is steep, help from friends, family, and other parents who have been there is so needed.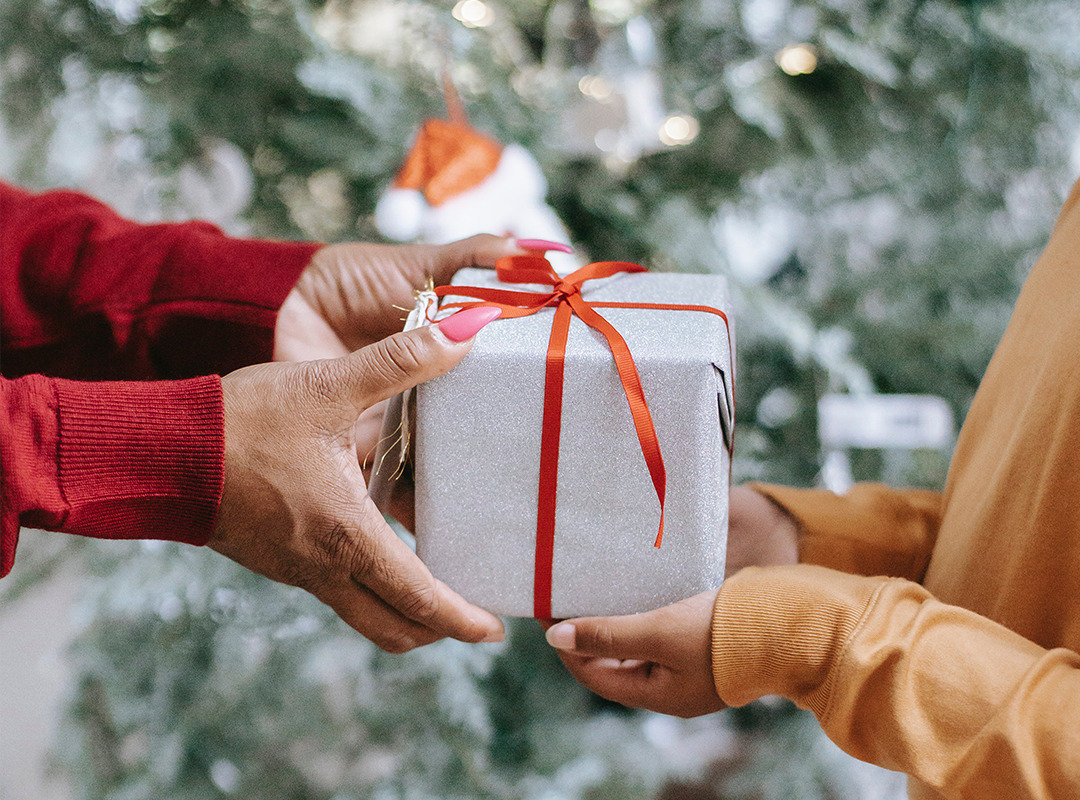 this makes gift buying so easy—trust us! 🎁
Right now, it can be challenging to find ways to help new moms. In fact, it's hard to help moms with kids of any age right now. As much as you may want to head to your best friend's house to hold the baby and allow mom to take a nap or a shower, that isn't possible. Thankfully, there are other ways to support new moms, even from afar. 
When offering help, the way you ask makes a huge difference. Vaguely ask a new mom how you can help, and she'll likely respond, "We're doing fine, but thank you!" Re-frame it as, "We're ordering you dinner tomorrow night, do you like tacos?" and it's much easier for that new mom to simply say "Yes, thank you!"
Even if you can't physically be there to help a new mom, here are seven ways to show your love and offer support, no matter where you are.
1. Send a food delivery gift card
You'll notice a lot of these suggestions revolve around food, and that's because finding the time and energy to prepare food as a new parent is near impossible. In normal circumstances, it's great to deliver a homemade meal, but right now, a virtual gift card for delivery is the way to go. Postmates, UberEats, Caviar, and DoorDash all offer gift cards. Check what is available in your area and to make it a little more personal, include a list of your favorite places to help them narrow down their delivery decisions.
2. Drop off groceries
If you do live nearby, grab a few extra essentials during your next trip to the grocery store and drop them off at the door. Grocery shopping as a new mom is challenging enough, but add in our current situation, and it's the last thing a new parent will want to attempt. Help keep their refrigerator and pantry stocked. And if you come across toilet paper at the store, grab a pack of that as well.
3. Start a meal train
Gather up a whole crew of friends that want to lend support and start a meal train. Create one yourself or visit Meal Train to organize sign-ups. Under normal circumstances, participants might provide homemade meals, but at this time they can sign up for gift cards as well.
4. Order snacks
Meals are great, but as a new parents, sometimes all you can manage is a handful of chips before the baby needs you. Ship a box of snacks that are easy to eat one-handed. We like Thrive Market for healthy and hearty snack delivery. Look for nutritious items like dried fruit, nuts, and whole-grain cereals.
5. Take porch pictures
If your friend had their heart set on newborn photos, it may be disappointing that they can't get those done in the first few weeks of life. While maybe not the same, offer to take front porch family photos. Even as you keep your distance, you can still grab sweet and memorable family pictures from the curb. Though maybe not the sleepy baby in a bucket picture your friend envisioned, these front porch pictures will certainly commemorate this unique newborn situation. Bonus points if you have a really good zoom lens to capture the images.
6. Provide a caffeine fix
Coffee shops may be closed, but new moms need that caffeine! You can't just pop into Starbucks for a Venti latte (with new parents, the bigger the coffee, the better), but you can surprise new parents with an energy-packed shipment. Provide that much-needed caffeine fix via mail with a fun delivery from La Colombe, Wandering Bear, or Rise Brewing Co. 
7. Text or call with frequent check-ins
You might feel helpless to your friend during the newborn experience, especially when you can't stop by to offer in-person support. The next best thing is offering emotional support via the phone. A simple text to see how things are going, quick messages to remind your friend that they are doing a great job and that you're thinking of them can mean so much. Don't forget to remind them that things will change, and they will indeed sleep again.
The first few months of motherhood can be isolating, and during this uncertain time where everyone is feeling isolated and alone, use what forms of technology you can to show your love.