When I was pregnant with my first baby, I had all sorts of grand plans for maternity leave. I was going to do so much – including during all those middle of the night feedings. I was going to read novels and listen to enlightening and informative podcasts.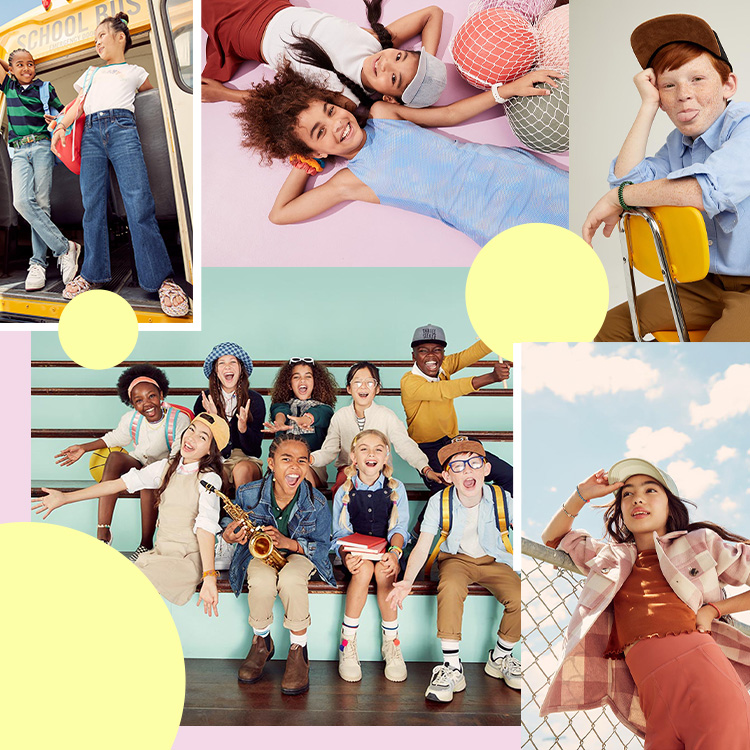 we did all the work for you—download our free printable and shop the list! 🍎✏️📚
And then I gave birth and met reality. 
I didn't read one book during those late nights. I didn't listen to Oprah's Super Soul Conversation podcasts. But I did watch the first season of Big Little Lies, and it was awesome. 
As any new mama can tell you, when you're feeding your little one at 2am, the last thing you want to do is think deeply or really concentrate. You just want to stay awake, feed that babe, and get back to bed. But feedings take longer than two minutes, so a little fun distraction is golden. And nothing serves that up – and keeps your eyes open – better than some fantastic television. 
Here are our favorite shows to binge-watch as you feed your babies; entertainment meets functionality right here.
Recent Rockstars
Fleabag
Where to Watch: Amazon Prime
Trouble hits Phoebe Walker-Bridge in various forms (breakups, friendships, finances) in her award-winning show Fleabag. When you toss in her impeccable dry humor in modern-day London, you get an addictive hit that is guaranteed to keep you laughing and hitting "next" as often as baby needs it.
The Marvelous Mrs. Maisel 
Where to Watch: Amazon Prime
When we learned that The Marvelous Mrs. Maisel was from the same creators as Gilmore Girls, it was a no-brainer that it'd be a winner in our books. Mrs. Maisel thought she had everything she could ever want – until she realized she might just have a special talent in the form of stand-up comedy. Where will her life take her now!?
The Morning Show
Where to Watch: Apple TV
Scandal hits the crew of an early morning news show and what follows will keep you captivated night after night. Reese Witherspoon and Jennifer Aniston star in this Apple TV hit that showcases just what happens when people the public trust no longer deliver.
The Crown
Where to Watch: Netflix
Royal aficionado? The Crown is about to become your new obsession. I watched season two as I nursed my second baby last winter and was eager to discuss with my husband every morning. The Crown follows Queen Elizabeth II's reign from the very beginning, with new actors every two seasons to represent the aging process appropriately. It's informative, intriguing, and downright fascinating.
GLOW
Where to Watch: Netflix
Comedy and drama combine in this Netflix series about a fictionalized women's pro wresting group, complete with glitter, spandex, and lots of laughs. It all takes place in the 1980s, and with Alison Brie leading the pack, it's one of our go-to late-night treats.
Big Little Lies
Where to Watch: HBO
This dark comedy tells the tale of five different mothers who are forever connected after a "mysterious" murder in their community, as their "perfect" lives are not only upended but secrets are revealed. Speaking from personal experience, as this addiction was my go-to show as I nursed my first baby, it's a story you won't stop thinking about, creating the perfect watch for those never-ending newborn nights.
Younger
Where to Watch: TV Land, Amazon Prime, Hulu
Liza struggles to re-enter the workforce as a 40-year-old single-mom … so she decides to try to fake it as a 26-year-old instead. Will anyone catch on? Will her dream job happen? Hilary Duff and Sutton Foster star in what is bound to become your new favorite chick-flick TV show.
Oldies But Goodies
Gilmore Girls
Where to Watch: Netflix
Following the relationship between single mother Lorelei and her daughter Rory, Gilmore Girls is a fan-favorite for a reason. It's funny, it's sentimental, and not only do you fall in love with this iconic mother and daughter duo, but also the charming town of Stars Hollow, the various eclectic town characters, the men the ladies fall for, the best friends, and everyone in between.
Parenthood
Where to Watch: Hulu, Amazon Prime
Loved Gilmore Girls (and Lauren Graham) and sad it's over? Parenthood is the perfect next fit. It follows the ups, the downs, the tears, the laughs, and everything else that accompanies the dynamic Braverman family – dealing with medical crises, infidelity, and more serious topics, all with a hefty dose of humor. It warms hearts and captures audiences with every single episode.
Friday Night Lights
Where to Watch: Hulu, Amazon Prime
You don't need to be a football fanatic to fall for Friday Night Lights (though if you are, even better!). FNL brings us into a small, close-knit Texas town where high school football reigns and its players are kings. But all isn't calm in this little town and game after game, season after season, we watch the community learn about love, loss, and a whole more than just how to play the game.
Parks and Recreation
Where to Watch: Netflix, Hulu
Treat yo' self with this political satire that will have you laughing nonstop. My husband and I don't go a day without quoting something from Leslie Knope or Tom Haverford, two of the hilarious characters in this series that follows the happenings of the Parks Department in Pawnee, Indiana.
New Girl
Where to Watch: Netflix
Zooey Deschanel leads the cast of kooky characters in this sitcom as she deals with new roommates, career, love, loss, and lots and lots of laughs. Need a super light-hearted show to keep you awake any time of day as you feed that babe? Look no further, Zooey has you covered.
Tell us: what has been your favorite show to binge-watch?