Chances are, you've been scrolling social media and have stopped to laugh at some version of "I wish we could just drop our hands off at the nail salon and come back to get them when they're done." We can't help but relate because, let's be honest—although it's a treat-yourself luxury in theory, getting a manicure is expensive, boring, and sometimes uncomfortable. And that's not even to mention the upkeep of continuing to have manicured nails. Let me present you my new favorite solution: press-on nails.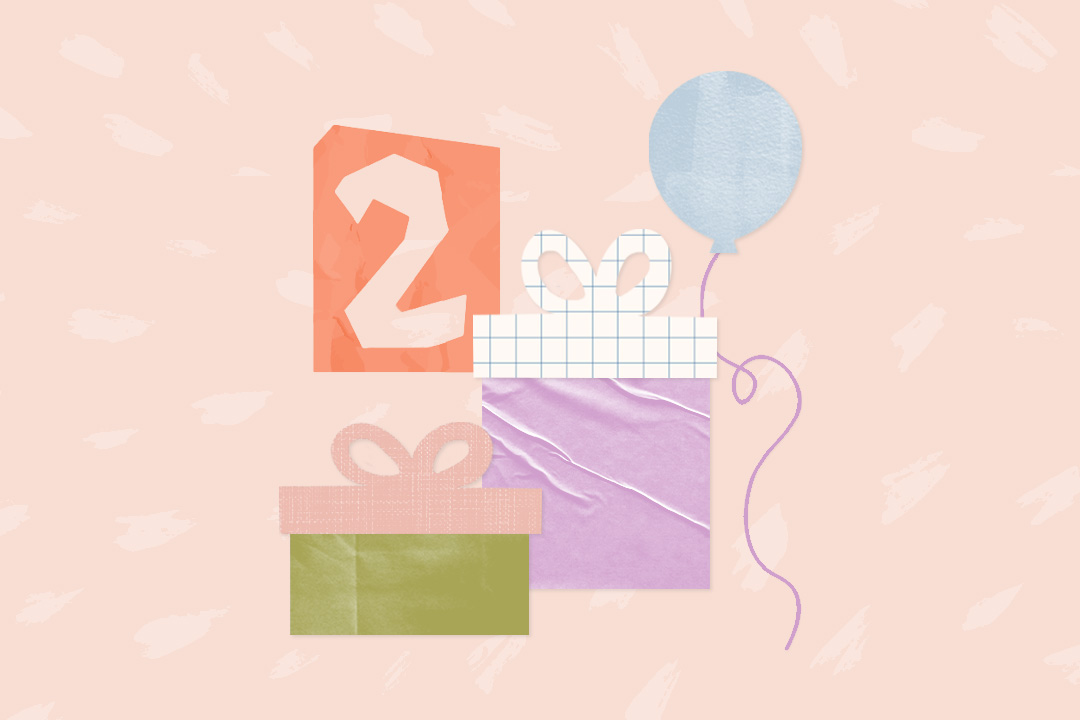 a LO in your life will love these! 🎁
You might remember press-on nails of the past being limited in shapes and designs and not being very long-lasting at all. You've probably experienced putting on a set of press-on nails that you grabbed last-minute at Walgreens for an event, only to have them popping off before you even leave the house. Well, I'm happy to report that times have changed.
The press-on nails that are available today are much more reliable, versatile, and all-around better. There are so many amazing brands to choose from, each with unique selling factors that make their press-ons worth buying. Whether you're looking for fun nail art to try something new or classic solid colors that you can always count on, there is a press-on nail option out there for you.
Keep scrolling for some of our absolute favorite press-on nail brands, plus some of our favorite designs for each.
Why press-on nails?
I've been using press-on nails regularly for about six months, and I can honestly say that I have not been back to the nail salon for a manicure since. I got to a point where I no longer wanted to keep up with the cost and commitment it took to get my regular dip manicures and had some friends who swore by press-ons, so I decided to give them a shot. I've tried a few different brands now, and I've been truly shocked (and impressed) by how long these nails last. Depending on the brand and your application method, press-on nails can last anywhere from about a week to two weeks.
I'd say that the number one driving factor for giving press-on nails a shot is the cost. You can easily spend $60+ on a manicure, but you can pick up a set of press-ons for less than $15. Previously, I always wanted to get a manicure for a trip or special occasion. And while I'll probably still do that from time to time in the future, I love having the option of picking up a fun press-on set and doing them myself. This also allows me to try out unique, trendy designs (or special holiday sets) without the commitment of having spent a ton of money on a manicure only to quickly grow tired of the design or color I picked.
Another great reason to try press-ons is that they are a huge time saver. Instead of heading out to the nail salon for an hour-plus long appointment, just spend 20 minutes applying your set at home. Moms have enough on their plates already, so being able to do your own nails at home while your little ones nap or watch an episode of Ms. Rachel is a major plus. And like most things, practice makes perfect—after each time applying a set, you'll learn new tips and tricks that will make it even quicker next time.
What are the different types of press-on nails?
There are two main types of press-on nails: ones that require nail glue for application, and ones that have an adhesive backing already on them. Typically, the kind that require glue are known to last a little bit longer, but there are a few adhesive options that also work surprisingly well (check out our favorite, imPRESS, below).
While you might be used to only seeing a square french tip in the press-on section of your local drugstore, today's options are endless. Press-ons come in every nail shape, design, and length you can imagine. Lusting after a medium-length oval with unique nail art? There's an option for you. Want to go for a classic short red? There's one for you, too.
You can also expect present-day press-on nails to be relatively thin and comfortable to wear. They're made to be more flexible and fit a natural nail shape—so much so that with correct application, you won't even be able to tell they're not your real nails.
How do you apply and remove press-on nails?
Each set of press-on nails will come with detailed instructions on application and removal, as sometimes best practices are different based on a brand's adhesive. In general, nail application is fairly easy. You'll find many sizes in your set so that you can get a customized fit to your nails. Lay out your sizes for each nail, follow the prep instructions, and then simply apply each nail using the glue or adhesive backing. Pro tip: Do your dominant hand first, and save both thumbs for last.
As mentioned, each nail set will have recommended removal methods, but in general, you can just soak your nails in warm soapy water with acetone and then you'll be able to pop the nails right off! Some nail sets are even reusable with proper removal.
Shop our favorite press-on nails
Best for: Chic nail art
Chillhouse's Chill Tips designs quite literally stopped me in my tracks. From checkered patterns in eye-catching colors to groovy line art, there's a set for every taste and style. You can also find both oval and almond shapes in classic and long lengths. These nails are pretty much guaranteed to earn you compliments. While a few styles are available at Target (be sure to pick some up on your next trip!), you can find the entire arsenal on Chillhouse's website.
Best for: A natural-looking nail shape
I wore an almond French manicure set of Static Nails on New Year's Eve, and let me tell you: I've never had so many people ask me about my nails. Obviously, I had to excitedly clue everyone in that they were press-ons, and no one could believe it. These nails fit so nicely to the nail bed that they're almost too good to be true.
Best for: A diverse selection of shapes, lengths, nail sizes, and designs
We already know and love Olive & June nail polish, so it's no surprise that their press-ons are just as good. If you can dream up a nail set, Olive & June probably has it. There are tons of options to choose from, and not just in design. You can find any length and shape—from extra short squoval to long almond and everything in between. Each set also comes with 42 nails in 21 sizes, meaning a great fit is guaranteed. Plus, they're made with 94% post-consumer recycled materials.
Best for: No-glue-required nails
While all of the other brands on this list require nail glue, imPRESS sets come with adhesive backing already on them, making application easier than ever. Each nail has a small sheet of plastic covering the back, which is also labeled with a number denoting its size. You simply peel off that plastic and press the nails onto your prepped real nails. I've never been a fan of this type of press-on, until I tried imPRESS. I couldn't believe how well this adhesive worked and how long my set lasted.
Best for: Fun and colorful designs
Another reusable option, Glamnetic caught our attention after becoming popular on TikTok last year. There are countless playful designs to choose from, plus many lengths and shapes. We're especially obsessed with the wide variety of French manicure styles that are sure to have people asking you where you get your nails done.
Best for: Ultimate convenience
KISS is most likely the brand of press-on nails that you're already most familiar with. You can be sure that every time you walk into a Target or Walgreens there will be a selection of KISS nails there to choose from—making them your last-minute best friend. There are tons of styles to choose from, and they are made to be durable, flexible, and comfortable.
Best for: Classic solid shades
While nail art is tons of fun, sometimes you just need a classic, solid-color mani. OPI's new xPRESS/On line has all of the stunning OPI colors we already know and love (plus a few designs as well!). They also come in both long and short styles. These nails can be worn up to 14 days, are made from recycled materials, and can be reused.