Unless you've been living under a rock, you know that everyone (and I mean everyone) is raving about SKIMS. Regardless or whether you're a Kardashian fan or not, the rave reviews surrounding SKIMS are no joke. From their iconic shapewear to their comfy loungewear, SKIMS is a trendsetting brand that has made a name for itself in the fashion world. But, as much as we want to trust the reviews, we're all thinking the same thing: Is it worth all the hype? If you've been on the fence about whether or not there's something you'd like—or if it's worth the splurge—then you'll want to keep on reading.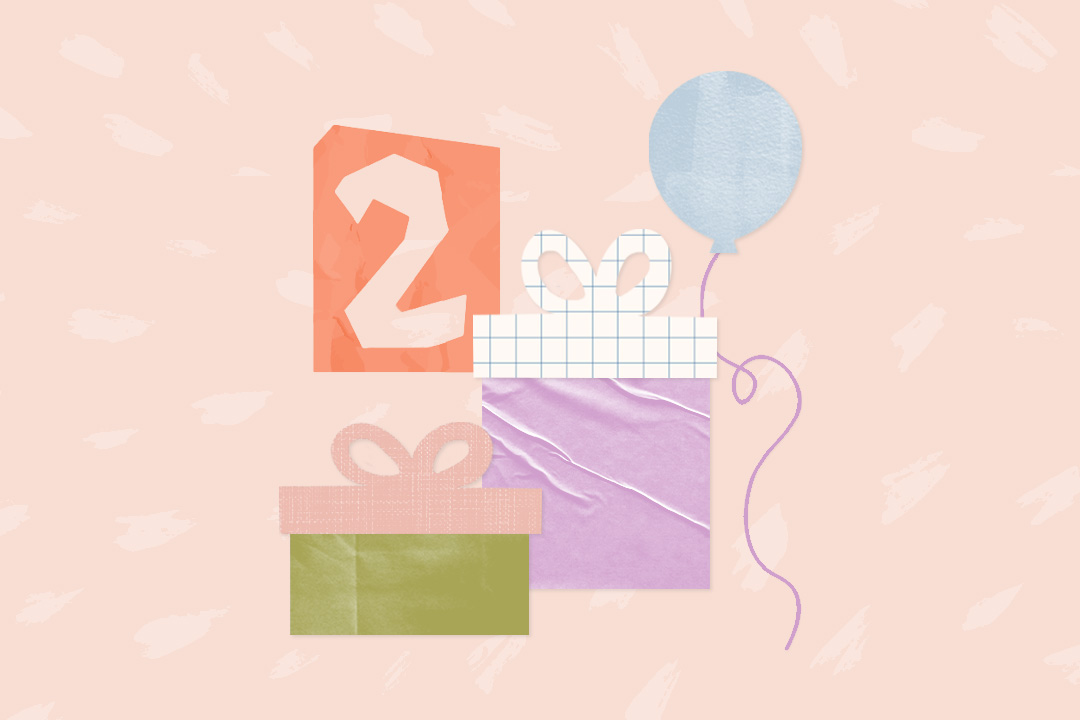 a LO in your life will love these! 🎁
Trust me, I restrained myself from hopping on the SKIMS bandwagon as long as I could. But eventually, I caved in. The only regret I had was not purchasing anything sooner. I understand the hesitation behind some of these items and whether you can justify the price. But Kim K really knew what she was doing. Don't just take my word for it, though. Because many of the Everymom editors have lots to say about some of the most popular SKIMS pieces.
With a variety of clothing items to fit your style and everyday needs, chances are, there's something from the brand that you're going to love. Keep scrolling for our editors' all-time favorite SKIMS products… you might just find your new favorite clothing item!
Is SKIMS Worth the Hype? Our Honest Review
SKIMS
This is the softest T-shirt I own. It's technically designed for lounge, but I love pairing it with the matching shorts as a comfy-cute pajama set.
— Meagan McCormick, Director of Marketing
SKIMS
I have a few different bras from SKIMS, but this is the one I reach for the most. It's just the right amount of support, has adjustable straps, and is so comfortable that I forget I'm wearing anything at all.
— Meagan McCormick, Director of Marketing
SKIMS
After being thoroughly influenced by the other editors on the team, I caved and purchased the Fits Everybody bodysuit in cocoa. When I took it out of the packaging I thought something this tiny couldn't be THAT flattering, right? Wrong. I don't know if Kim infuses her fabrics with butter or what, but it looks and feels magnificent (all while making you look edible 😉).
— Steph Alleva Cornell, Branded Content Editor
SKIMS
OK, I'll be honest. This second bodysuit was a total impulse buy after seeing how good I looked in the first one I purchased. I was not disappointed with this Faux Leather version either, so it was 100% worth the impulse. Both bodysuits do a great job of smoothing and making the girls sit nice and perky. And after breastfeeding two kids for over two years, that's a BIG win.
— Steph Alleva Cornell, Branded Content Editor
SKIMS
I'm not going to lie, I was a little hesitant to purchase this piece... but I understand the hype now. These boxer briefs are breathable, stretchy, and are perfect for days when you need a bit more comfort. With the unique stitching and detailing, lounging never looked this good.
— Gianna Aldana, Commerce Editorial Intern
SKIMS
If you're looking to invest in reliable staple pieces, you're going to want to add this classic yet comfy short sleeve shirt to your cart. I'm not the biggest fan of short sleeves, but this comfortably hugs your body in all the right places. You can throw this under and layer or style with jeans alone—either way, you can't go wrong with this T-shirt.
— Gianna Aldana, Commerce Editorial Intern
SKIMS
After purchasing one of these tanks, I think I've added about three more to my wardrobe. These are the perfect, most flattering tank tops I've ever owned. They're simple yet so easy to dress up, dress down, layer, or to lounge in. This is a staple in my closet that I find myself reaching for constantly, and you can bet that I will be stocking up on even more colors.
— Gianna Aldana, Commerce Editorial Intern
SKIMS
If you've been on the search for a holy grail long-sleeve top, look no further. This is one of my ultimate go-tos that I wear to run errands or to lounge in. It's great for layering or to style with a pair of jeans for that "clean girl" aesthetic.
— Gianna Aldana, Commerce Editorial Intern
SKIMS
I finally did it: I purchased the SKIMS dress that's been going viral (for good reason). I am not lying when I tell you this dress snatches you up and helps define your curves—in the best way possible. I've never received as many compliments as I did wearing this dress, and it truly makes me feel like a million bucks! Plus, the material makes this dress the most comfortable piece of clothing I've ever owned.
— Gianna Aldana, Commerce Editorial Intern
SKIMS
I splurged on this clothing item and have no regrets in doing so. This bodysuit has a built in bra that is both flattering and supportive. With its adjustable straps, you can rock this bodysuit in complete comfort.
— Gianna Aldana, Commerce Editorial Intern
SKIMS
I've always been a firm believer that there's no need to splurge on loungewear… but then I found these pants, and I fear I had to eat my own words. They're basically like if the softest blanket you've ever owned and the most flattering yoga pants you've ever worn had a baby. Plus, I've worn mine pretty much every day for months, and they still feel almost brand new. You'll never turn back to run of the mill sweatpants again. In the Cozy Knit Pant we trust. 🤞
— McKenna Pringle, Editorial Intern
SKIMS
I have a DD cup size, so it's extremely hard for me to find bras that really work—especially strapless ones. So when I found this bandeau, I was absolutely blown away by how much support it provides while also feeling like you're wearing nothing. It is a forever wardrobe staple for me.
— Jessica Welsh, Associate Commerce Editor
SKIMS
Speaking of amazing SKIMS bras, this bralette is another absolute favorite of mine. Once again, it is comfortable while still providing the perfect amount of support. It's the bra I always reach for the second it's out of the wash.
— Jessica Welsh, Associate Commerce Editor
SKIMS
I have tried a few different brands of shapewear, and have been unsuccessful in finding a pair that doesn't roll... until I tried these. They have a silicone underband around the waist and legs, meaning they don't budge as you wear them. I've worn them all night dancing at a wedding and not had to adjust them AT. ALL. If you know shapewear, you know what a huge deal that is.
— Jessica Welsh, Associate Commerce Editor