The first thing my boys do when they get home is chuck off their shoes and socks because let's face it, sneakers and other cold-weather shoes can feel suffocating. So now that the weather is getting warmer and warmer, I have to begin the quest for the perfect kid's sandal for my (sometimes) fickle children.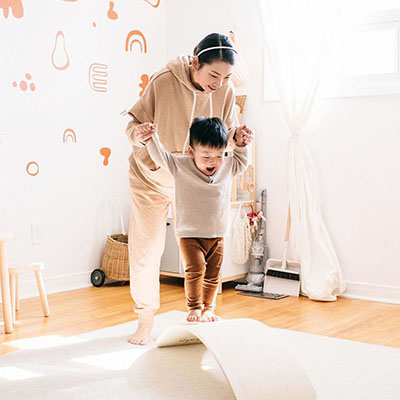 If your kid is turning 2, get ready for hilarious conversations, much more involved play, and lots of sweet, sloppy kid hugs and kisses. As for what you'll need? Leave that to us.
I let my kids pick their favorite color, but I insist that their sandals are secure, waterproof, and ready to support them through all our summer adventures. They also have very different feet—my oldest needs wide sizes—so hand-me-downs don't usually work. Plus, they usually get plenty of wear with all the outdoor play each summer. So I'm also looking for durable options to fit my budget that are also good for their feet.
"When looking for sandals, try to avoid things like flip flops or shoes with little structure," said pediatric physical therapist, Mary Noreen Cheng. "Instead, look for something that continues to have stability and a secure strap in the back to hold them in place."
Luckily there are so many different brands out there that give my kids enough options to choose from to meet their preferences—and my must-haves for support, affordability, and protection. Read on for 10 of the best sandals for your kids' cute little feet this summer.