Pretend play may seem like all fun and games, but it's actually serious business for kids' cognitive and social development. From language development to social skills to emotional regulation, the benefits of pretend play check just about every developmental box.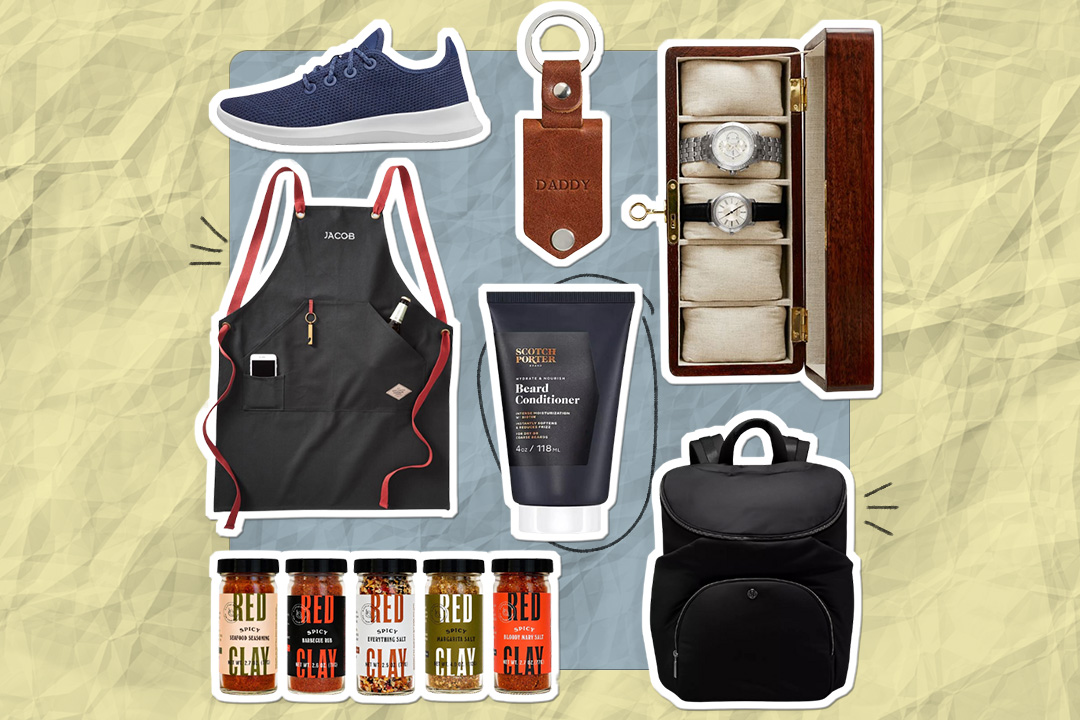 june 18 is coming up fast — have you started shopping yet? 😎
Along with tapping into their creativity, pretend play gives kids a chance to test out skills like teamwork, sharing, empathy, and problem-solving as they explore make-believe scenarios with others—real or imaginary. And studies have actually shown that pretend play increases language usage as kids explore different tenses, adjectives, and other aspects of language.
As a parent, it can be exhausting to be pulled into pretend play with our kids, but there are ways to support it that allow for our kids to make-believe with little intervention from us. Setting up an environment with open-ended toys that allow for creative exploration is a great start.
Read on for four of our favorite ways to get your kids playing imaginatively.
Playing with dolls is a staple of childhood, and the developmental benefits of it are well-documented. Children learn by watching the world around them and then imitating it. Since their earliest interactions are with their own parents or caregivers, you'll often see kids taking on the role of parent with their own baby doll, which helps build caring and empathy.
You're likely to hear your child trying out new words or phrases as they take on a caregiver role to their doll, perhaps echoing your most commonly-used parenting expressions. It's also common for kids to sort through their emotions by re-enacting their daily routines or even new experiences, like the first day at a new school, with dolls.
In our house, the dolls and accessories from Manhattan Toy Company are by far the most well-loved by both my 1.5-year-old daughter and 3.5-year-old son, as well as by me. Let me start with what I love about Manhattan Toy Company dolls as a parent:
They are soft, perfect for littles that enjoy napping with their dollies.
Their Playdate Friends collection is machine washable, so no matter what activities my kids get their dolls involved in, I can always get them clean.
They come in a range of skin tones, hair colors, and ages so it's easy to make sure my kids see a diverse range of people in their toys and learn to appreciate and respect people of all backgrounds.
The accessories options are so fun and really encourage active imagination and creativity. From outfit changes to bassinets to pool parties to camping—you name it, there's a set for it.
The very best part about Manhattan Toy Company dolls is that my kids never get sick of them. Nothing is worse than a shiny new toy being a hit one week, only to be tossed aside the next. I've seen firsthand how the open-ended nature of Manhattan Toy Company dolls keeps my kids coming back to find new ways to play with them.
The very best part about Manhattan Toy Company dolls is that my kids never get sick of them.
For my youngest, the magnetic pacifier that comes with the Baby Stella collection dolls provides a never-ending source of entertainment, all while she practices her nurturing and caring skills.
And even though my son's teachers once told me they had never seen a toddler as into cars as he is, he spends just as much time at home pushing his Manhattan Toy Company dolls around in a stroller, changing their outfits, and sending them on adventures.
2. Play with a Kitchen Set or Outdoor Playhouse
I can always count on a play kitchen or a playhouse to keep my kids playing together and inventing new imaginary scenarios to act out. My kids try on new roles and take on levels of responsibility and control that they don't usually have, like pretending to be daddy cooking dinner or mommy unloading the groceries.
3. Dress Up With Career Costumes
Costumes aren't just for Halloween! Pretending to be someone else helps children develop an understanding of theory of mind, which is the ability to recognize that other people's thoughts and beliefs may be different from our own—a key aspect of positive social experiences with others.
Pretend play also gives kids an opportunity to safely explore different scenarios and emotions—like bravery as they pretend to be a firefighter or empathy as they play nurse and care for patients. Plus, you may notice your little one using words or phrases you weren't even aware they knew as they pretend to be a doctor or an astronaut.
4. Host a Tea Party
Pretend play like hosting a tea party with others (even if the others are imaginary friends) helps kids learn about and improve cooperation, responsibility, problem-solving, and leadership—skills all parents hope to see their kids develop.
Etsy | Lavinia's Tea Party
Other patterns available!
This post was in partnership with Manhattan Toy Company but all of the opinions within are those of The Everymom editorial board. We only recommend products we genuinely love.