#Blackgirlmagic. In a country where the marginalized often go unheard and unseen, it is imperative that we celebrate all that we are and all that we have accomplished in spite of the systemic racism that has gone unaddressed for centuries. Since 2013, the hashtag "Black Girl Magic" has been a rallying cry of Black women and girls to amplify and celebrate our beauty, joy, and accomplishments.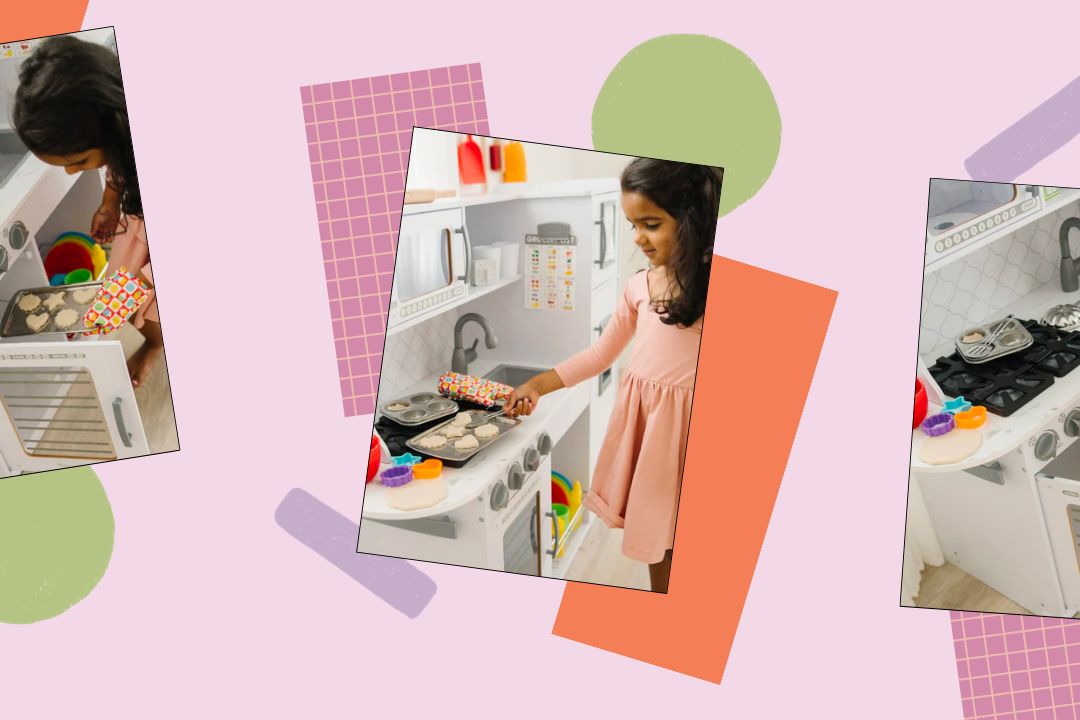 I'll never forget when my 3-year-old daughter, Aria, boldly proclaimed, "Mommy, you're Black," while we sat on the couch watching Boss Baby. It caught me off guard; I wasn't expecting to have this conversation about race so early on in her life, but I knew it was imperative that I responded intentionally.
Being in an interracial relationship and having a mixed-race daughter (she is both Black and white) makes it important to consciously navigate and acknowledge the difficulties she may experience. I want to guide and support her in the journey of making her identity a fortress of autonomy. "Yes I am, and so are you!" I said enthusiastically.
I Know Her Experience Will Be Different From Mine
My daughter's experience will be different from mine. Being biracial may be convoluted, to say the least. She might feel unaccepted in either world, unsure of where to fit in, spreading thin, and possibly feeling the need to choose between her Black side and her white side. She will be in a racial limbo, not knowing where she belongs and straddling the fence between two identities—and she might not feel fully accepted by either side.
She might feel unaccepted in either world, unsure of where to fit in, spreading thin, and possibly feeling the need to choose between her Black side and her white side.
When the systems around us are based on a past precedent that has extreme undertones of racism, sexism, ableism, and many other prejudices, it is so important and necessary to break these generational notions. We can teach our children a new way of looking at the world. The reason I am teaching my half-Black daughter about Black Girl Magic is because, in a world proven to be cruel, she will be treated differently for the half I have given her vs. the white half from her father.
To combat hate, I will instill in her an indestructible foundation of self-love, joy, and confidence in all that she is and all the dreams she comes to have. She will know that there is nothing too big for her to accomplish.
She will see herself in Amanda Gorman, the youngest poet to read at a presidential inauguration in United States history. She will learn to use her voice to tackle oppression and marginalization.
She will see herself in Misty Copeland, the first Black woman to be the principal dancer in the American Ballet Theater. She will learn that she can always be the first, and because of her, she won't be the last.
She will see herself in Marsai Martin, a young actress who worked hard and became the youngest executive producer in history, starring in and being executive producer of the movie Little.
She will see herself in Simone Biles and Naomi Osaka, fierce athletes who not only dominate their respective sports but also have been fearless in speaking up about the importance of mental health.
What I Want My Daughter to Know
To my daughter Aria,
You can explore and determine however you want to acknowledge your identity, and I will fight those in the world who try to force you to pick one or the other, those who try to police or question you as a mixed-race woman. I will always make sure that you are proud of your Blackness, never making it the quietest part of yourself and teaching you to be who you are, not who others expect you to be.
Aria, you are magic. I'll make sure you always know it.