Studying my first-grader's school syllabus recently, I found myself sitting with a persistent question: why must every lesson on Black History Month be limited to the Civil Rights era? Certainly, the lives of Martin Luther King, Jr. and Rosa Parks are worthy of study, remembrance, and celebration—but what inspiring Black figures of today could my daughter look up to?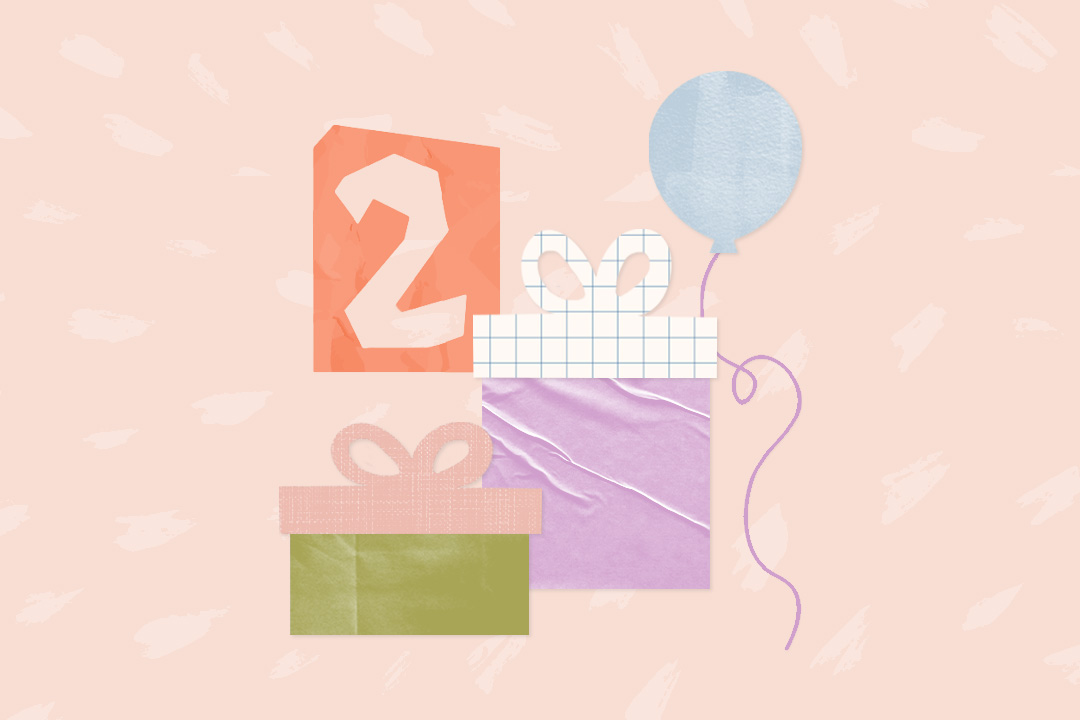 a LO in your life will love these! 🎁
To continue the conversation at home, I'm vowing to point out the multitude of Black creators, artists, and change-makers who continue the rich tradition of contributing their talent and expertise to our country in meaningful and powerful ways. Below, I'm sharing five inspiring Black women who are blazing trails today that I've introduced to my child.
5 Black Women Making History Right Now
Mari Copeny, 15, is living proof that even children can be great change-makers. At 8 years old, Copeny sparked a national movement when she wrote a letter to then-President Obama detailing the water crisis in her hometown of Flint, Michigan. Not only did Obama read her letter and respond, but he also visited Flint and pushed Copeny into the spotlight. From then on, this young girl was dubbed "Little Miss Flint," a title she has worn with pride as she has fought for clean water initiatives in Flint and beyond. While Copeny is committed to environmental activism and social justice, she has also set big goals for her future: in 2044, at 36 years old, Copeny plans to run for president.
You can change the world right now. You don't have to wait until you grow up.
Words of wisdom: "My advice to girls is to always believe in yourself… you can change the world right now. You don't have to wait until you grow up," Copeny said in an interview with Today.
At just 37 years old, Dr. Kizzmekia Corbett is literally changing the world. She is a viral immunologist with the National Institutes of Health and, having studied the family of coronaviruses for years, helmed the development of the Moderna vaccine that has been administered across the globe in the fight against COVID-19.
With a wealth of experience and an approachable demeanor, Dr. Corbett has been a trusted source and a voice of reason throughout the pandemic. In December 2020, on the eve of the vaccine rollout in the U.S., she took to Instagram to deliver this celebratory missive, made possible by her leadership and expertise: "Lives are about to be saved. Hospitals will become less overwhelmed. Normal times will slowly begin again."
Words of wisdom: "At some point, you have to decide how much to care," Dr. Corbett once said in an interview with NBC, addressing naysayers who dismissed her due to her race. "You understand that your work will have to be mighty so that it can do your speaking."
Something of a musical prodigy, Eszperanza Spalding found her start tinkering on her mother's piano in their Portland apartment. Her mother recalled a memory of her 4-year-old daughter climbing aboard the piano bench to play Beethoven by ear—much to her surprise. By age 5, Spalding was playing violin professionally with a youth orchestra. By 15, it was blues and jazz clubs across the city. Now, at 38, she is an acclaimed jazz bassist, composer, and also a singer with eight studio albums, eight Grammys, and a host of accolades, including a performance at the 2009 Nobel Peace Prize Ceremony.
Words of wisdom: "I'm not gonna sit around and waste my precious divine energy trying to explain and be ashamed of things you think are wrong with me."
Ever since Amanda Gorman inspired the nation on the steps of the U.S. Capitol while performing her poem "The Hill We Climb" at the 2021 inauguration of President Joe Biden, she hardly needs an introduction. At 24 years old, she is the youngest poet to perform at a Presidential Inauguration, joining the likes of Robert Frost and Maya Angelou. Her moving words, delivered with power and eloquence, called for hope, unity, and perseverance in a moment of deep divide for our country. It is also worth noting that Gorman has made public her struggles with a speech impediment. For years, she was in speech therapy, choosing to view her impediment as a gift that would ultimately prove her strength as a writer.
Your optimism will never be as powerful as it is in that exact moment when you want to give it up.
Words of wisdom: "Your optimism will never be as powerful as it is in that exact moment when you want to give it up," Gorman told Time. "The way we can all be hopeful is to not negate the feelings of fear or doubt, but to ask: what led to this darkness? And what can lead us out of the shadows?"
If there were ever a living example of the power of personal grit and determination, Misty Copeland, 40, is it. Growing up, she faced financial instability, housing insecurity, and a heated and very public childhood custody battle. In a profession where ballerinas seem to be born dancing, Copeland waited until 13 to take her first ballet class at her community's Boys & Girls Club, where she proved to be an exceptionally quick study. Despite all the odds she faced, Copeland rose to become the first Black female principal dancer in one of the most prestigious ballet companies in the United States. For little ones everywhere, she has defined what it means to live in pursuit of your dreams.
Words of wisdom: "You can start late, look different, be uncertain—and still succeed."