After a week straight of rain and chilly weather, I finally caved and decided it was time to buy my toddler proper winter boots. I'd been hesitant because she's mostly in her stroller when we're outside, her shoe size seems to grow daily, and part of me didn't want to admit that it was indeed nearly winter and yes, winter boots are a must, even for my tiny companion.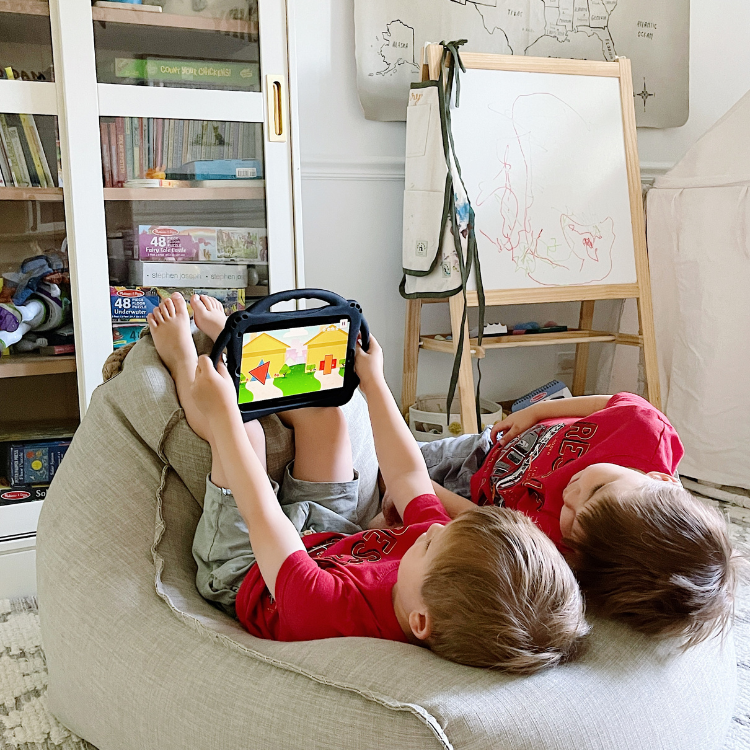 a pediatrician shares what she *really* thinks about LOs and screen time
If you've been holding off on winter gear, now's the time to get moving. Who knows what kind of winter we have ahead of us (please let it be mild), but no matter what the temperature or elements end up being, kids need fresh air and the ability to run around and splash in the puddles and the slush.
When shopping for winter boots, make sure they aren't too snug (as I mentioned, kids' feet grow fast), look for a lightweight yet warm pair, and make sure you pay attention to the sizing and if you're buying the toddler size or the kid-size. There's a major difference here. If you're shopping for a toddler, make sure they are labeled as toddler shoes or have a "T" in the size chart.
Here are 11 pairs of boots to check out to keep your tiny tot warm, dry, and having fun outside this winter.
Cold-Weather Kids' Fashion Boots
Cold-Weather Kids' Snow Boots