Growing up as a second-generation daughter of two immigrant parents, juggling my identities as both Vietnamese and American proved to be extremely difficult. Like most young children growing up, all I wanted above all else was to fit in. And living in an area that was predominantly white, I already stuck out more than I wanted to. In fact, I heavily clashed with my Vietnamese heritage in my formative years and felt like I was living a double life most of the time.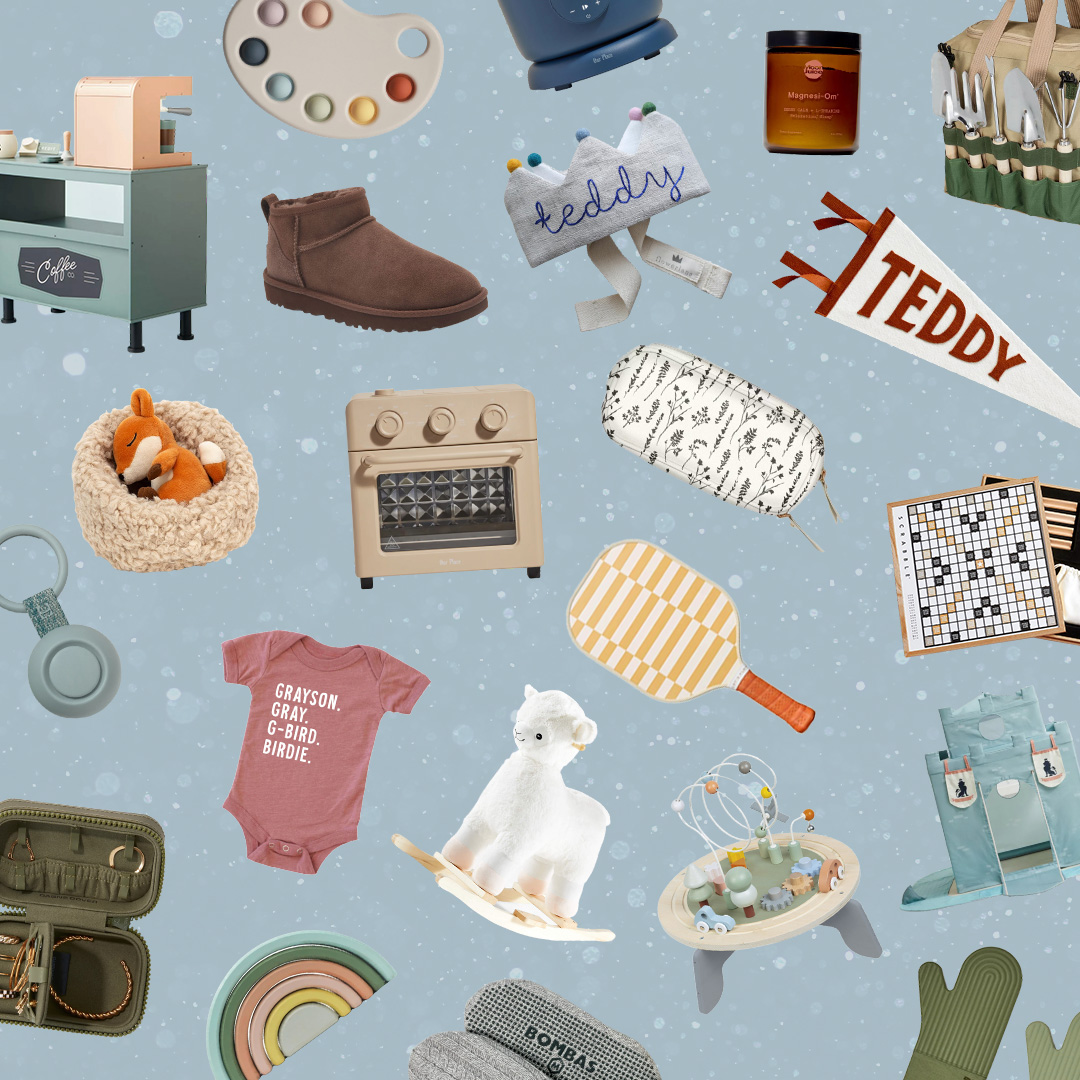 everything you need to ace holiday gifting this year 🎁
But as time passed, I learned to appreciate and accept my Vietnamese heritage and became proud of who I am. And although there have been many ups and downs, a big factor in allowing me to make this shift as I entered adolescence was being able to celebrate Lunar New Year, or as I call it, Tết, every year with my extended family. It's the one holiday where I truly feel connected to Vietnamese culture and where I get to see my heritage celebrated to the fullest extent.
Tết is a day full of promise and reflection that reminds me of who I am and why the holiday is so important to me. Surrounded by my family, I spend the entire day participating in annual traditions that have been passed down by generations before me. I can't speak for all Vietnamese American families, but for mine, these Tết traditions allow us to bring ourselves luck and happiness for the new year.
How My Family Celebrates Lunar New Year (Tết)
Wearing Traditional Clothing
The day of Tết usually starts early for my family and begins with us dressing up for the occasion. Even though traditional dress isn't normally worn, many Vietnamese Americans like myself will don traditional clothing for Tết. Women will wear an áo dài, a long split tunic over silk trousers, whereas men will sometimes wear áo gấm, a thicker version of an áo dài, or a suit. Although I didn't appreciate it much when I was younger, I feel a sense of prideful excitement now when it comes time for me to wear my áo dài. This feeling only grows throughout the day as I see more Vietnamese Americans wearing their traditional clothing as well.
Visiting Temples
Although my parents and I aren't Buddhist, many of my family members are, and as per tradition we usually start Tết by visiting our local Buddhist temples—mainly to visit our family members who've passed, pray to receive our fortunes, and pay respect to the monks who keep our temples functioning. Despite the crowds of other people also visiting the temples for Tết, I feel a sense of peacefulness take over me as I see the smiles on the faces of the monks who greet me as I enter the temple grounds.
From there, my eyes are immediately drawn to the festive decorations and the pathway that leads to the temple where a large incense burner awaits. After lighting the incense, I make my way inside, place my hands near my forehead in a prayer gesture and begin reciting my hopes for the new year. This tradition allows me to think about what I want to manifest for myself in the coming year alongside other hopeful people.
Upon finishing that, I wait my turn to use what's commonly known as Chinese fortune sticks. Considered one of the oldest known methods of fortune telling, these special sticks are each engraved with numbers inside a wooden cylinder tube. You shake the tube above your head with both hands until a stick falls out, and whichever number you get you'll receive a corresponding slip of paper from a monk that tells you your fortune for the year—whether you'll be lucky or unlucky.
Making Customary Food
After the temples, my family heads over to my grandma's house, as it's tradition to convene at the eldest family member's home where we'll spend the rest of the day and night celebrating. There we'll eat popular Tết dishes that each have their own meaning and purpose. My personal favorite is Thịt Kho Trứng (Vietnamese braised pork with eggs), which symbolizes goodness and happiness. Seeing the array of Vietnamese dishes my grandma pours her heart into preparing for our entire family makes everything taste better, especially when I know the meaning behind each dish.
Exchanging Lucky Envelopes
After we finish eating, we begin our custom of exchanging lì xì (lucky money), which is a small amount of money in red envelopes that adults give to children to wish them luck. This is when all the adults take their seats, usually in a row or circle, the children approach them, and we begin wishing one another positive things for the new year.
In my family, you continue to receive lì xì until you're either married or have your own children, which means as of now I get extra pocket money each Tết! I love partaking in this tradition because I get personalized one-on-one time with each of my older family members and get to hear what they hope my year will bring me, and in return I do the same for them. It also allows me to push my Vietnamese speaking skills, as most of the time these well-wishings for the new year are painstakingly poetic.
Playing Lucky Games
Once all the children have received their lucky money, it's customary for the entire family to get together and play a variety of fun lucky games. A childhood favorite is Lắc Bầu Cua, a Vietnamese gambling game that uses three dice and a board featuring pictures of a gourd, fish, prawn, crab, rooster, and deer. Everyone then places a bet on an animal or vegetable before a designated game master shakes the dice, which contain pictures of the animals and vegetable, and whichever shows up wins! It's not uncommon that we all stay up way past our bedtime, ringing in the new year by playing games.
Why Tết Is So Meaningful to Me
What makes Tết extra special to me is that everything I do that day is rooted in my culture. From what I wear to what I eat, all of it is done to set myself up for the best year possible. The well-wishings I receive from my family members mean so much more to me as I grow to understand the meaning behind them. And especially now that I'm older, these traditions have allowed me to connect with my Vietnamese heritage and feel proud of being a Vietnamese American.
It gives me hope that one day my own children will find similar comfort and happiness in our Tết traditions. Every year this holiday reminds me of who I am, reconnects me to my "why," and heals that little girl who constantly wondered if she'd ever feel like she belonged.