If there's one thing we love here at The Everymom, it's an adorable yet thoughtfully-designed nursery. And if you've been an avid reader for a while, we're sure you know that our cofounder Alaina Kaczmarski is an expert when it comes to creating inviting and functional kids rooms for her two sons, Henry and Charlie.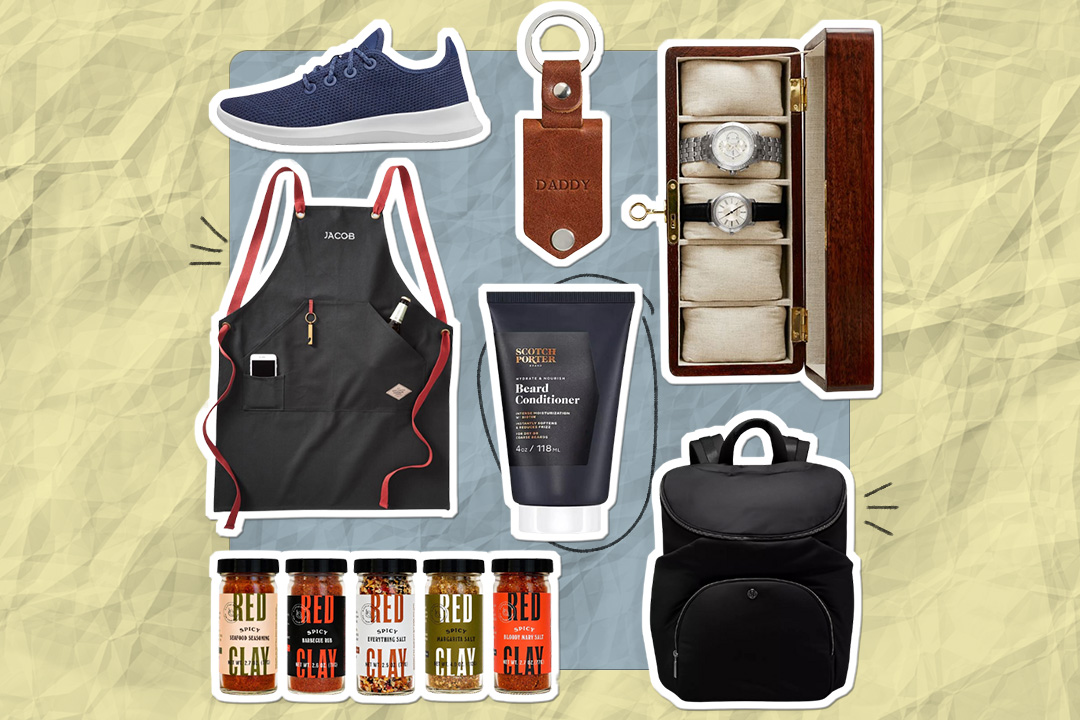 june 18 is coming up fast — have you started shopping yet? 😎
From her gorgeous downtown Chicago greystone to her family's light and bright city condo and now, her first home in the suburbs, Alaina has lent her interior design skills to many stylish and family-friendly spaces—but her youngest son Charlie's woodland-themed nursery might just be my all-time favorite.
With sophisticated furniture from Crate & Kids that will effortlessly transition as little Charlie grows, the sweetest vintage artwork, and curated accessories that perfectly tie-in the rooms' nature decor, you'll love every inch of this baby boy nursery.
Name: Alaina Kaczmarski
Age: 34
Location: Chicago, IL
Room's Square-Footage: 100 square feet
Rent or Own: Own
Years Lived In: 1
Children: Henry, 2, and Charlie, 9 months
To start, tell us about your home and overall interior design style.
This three-bedroom condo was the first home my husband and I ever bought. It was a new construction, but we were able to choose some of the finishes like hardware and light fixtures. The home had very clean, transitional lines with beautiful millwork throughout and an abundance of natural light, and I wanted to lean into a fresh traditional look with our furnishings but almost make it approachable since we have little kids.
SHOP THE LOOK

Your son Charlie has the cutest nursery! What was your decor inspiration for this space?
Funny you ask because I start designing the nursery as soon as I see the pregnancy test's positive plus sign. I was so convinced our second baby was a girl that I started designing a girl's nursery with blush pink and this natural, warm wood tone. I loved the look so much, and when we learned it was a boy, I swapped the pink for a muted green which, when paired with the natural wood tones, naturally led to an outdoorsy theme. So, I really leaned into that with the art.
How is Charlie's nursery different from your older son Henry's room? Was it difficult to come up with another design concept for a similar space?
At first, I felt a little stuck because I thought to myself, "I already designed my perfect boy nursery." Henry's room was a bit more traditional with the design choices I made—it had blue and white with brass. We kind of joke how our second son will be the wild one, so it just worked out perfectly that his room was a bit more fun and adventurous with all the nature/woodsy accents.
Where did you purchase the furniture in Charlie's nursery? What's your favorite piece and why?
I was very lucky to partner with Crate & Kids on a lot of the pieces in the nursery, so the crib, rug, dresser, and bookcase were all gifted from them. I ended up choosing a chair from PBkids because I really wanted a recliner and loved this style. But truly my favorite piece is the crib … the photos online don't even do it justice. It is solid Maple and has incredible construction. I was blown away by how nice it was when it arrived. I also love the rug because it's so, so cozy. And the mobile because it looks beautiful paired with the wooden crib.
SHOP THE LOOK

Let's talk about the functionality of the space—what pieces did you learn you needed with your second baby that you worked the room's design around?
After clocking countless hours in our older son's nursery glider, we knew we needed a super comfy one and really wanted a recliner so we could sleep in there if we needed. I did end up sleeping in this chair a few times when Charlie was a newborn. It's so comfortable–the back cushion is basically a pillow.
Where did you find all of the nursery's woodland-themed decor accessories? Do you have a favorite item?
I started with the pieces above the crib—the wolf pups and the bear cubs because I love that they appear to be two brothers playing. Then, I found the animal print at Rifle Paper Co., and the rest I sourced for vintage art on Etsy. Coordinating books I randomly searched for and found on Amazon!
What has been your favorite motherhood memory in Charlie's room so far?
Oh wow, that is a great question. Charlie really struggled to nap as a newborn, and we spent a lot of hours in here, pacing back and forth, at which point I came up with his sleepy time lullaby. I still sing it to him every time I am putting him to sleep, and he just nuzzles his head against my chest, because he knows that song means bedtime. Also, I can't emphasize enough how grateful I am for the coziness of that rug to pace back and forth on!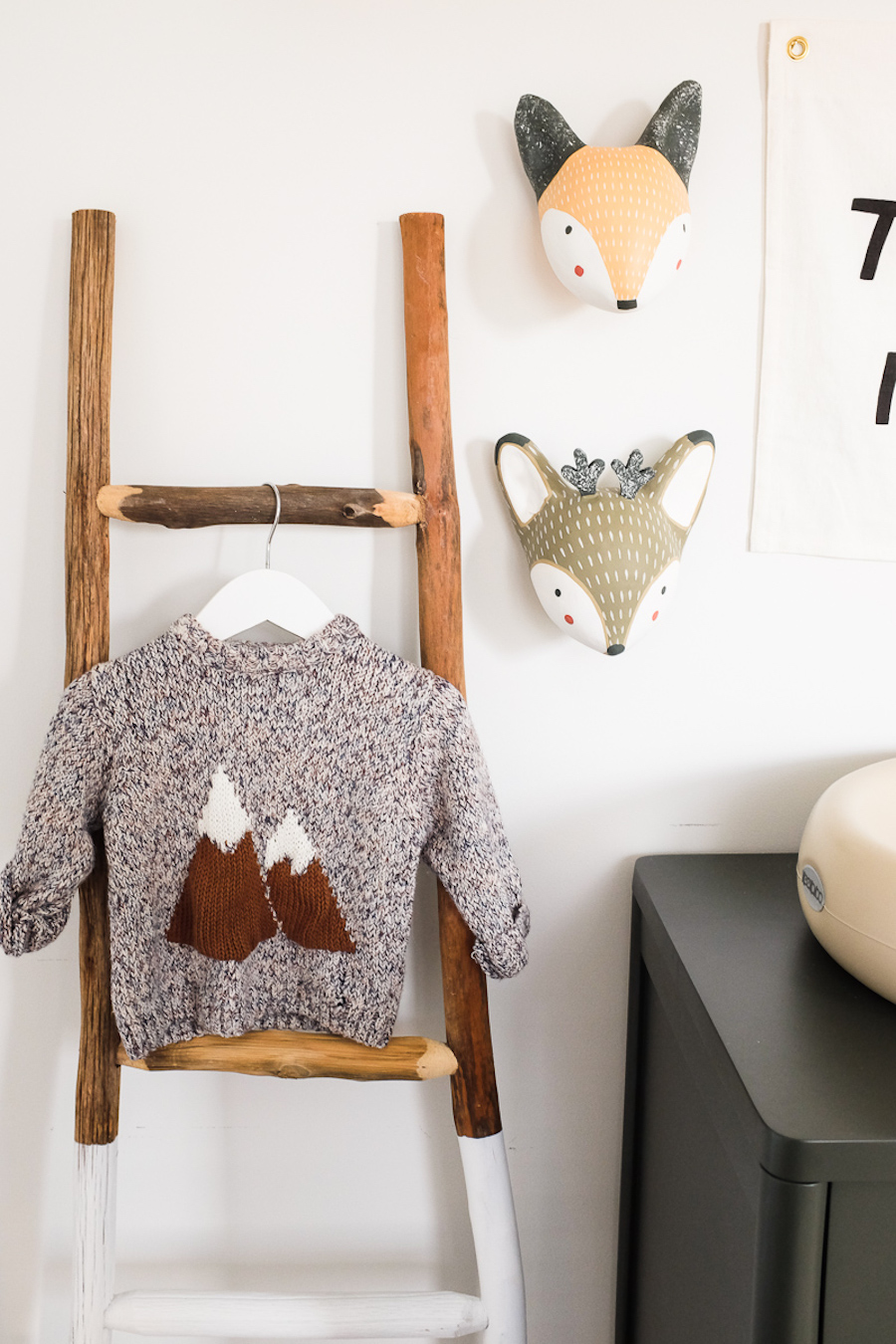 SHOP THE LOOK

How do you plan to transition this room as Charlie grows?
I don't really know! The crib will obviously have to go, but I love that the bookshelf and dresser are versatile and classic and can work in any room. I actually hope the boys will share a room at our new house, so we'll see how I mix the two spaces together!
Alaina Kaczmarski is The Everymom…
My ideal Sunday is … A lazy morning cooking breakfast, drinking coffee, and letting Henry watch TV. A walk around the park next to our house. A real dream would be a nap in the afternoon. Just a relaxing day at home with my boys, which luckily for me, we have gotten to do pretty much every single weekend since March.
Go-to takeout order? Tacos and guac
Last book you read? Where the Crawdads Sing
Kids' TV show you could (and probably do) watch on repeat? I've only been exposed to Daniel Tiger, Dora, and one Paw Patrol episode … so far I'd have to say none.
Vacation destination you'd love to visit next? Mexico! I haven't been in years because of being pregnant and Zika, but I love Mexico and can't wait to go back.
Most embarrassing mom fail moment? How frequently I forget to bring sunscreen when we leave the house. Zoiks.