We've all heard the terms "crypto," "bitcoin," and "NFT'" casually thrown around throughout the past couple years. But what exactly do any of those really mean? More importantly, is any of it even worth trying to understand? Cryptocurrency is definitely not an easy concept to wrap your head around, especially as a busy parent who has a million and one other things on their to-do list. However, even though it may seem like it's strictly reserved for savvy finance experts and tech-obsessed business bros, using cryptocurrency is a lot more accessible (and maybe even more beneficial) than you think. Whether you're just wanting to learn more or seriously want to know how to start, we've got the easy-to-follow 411.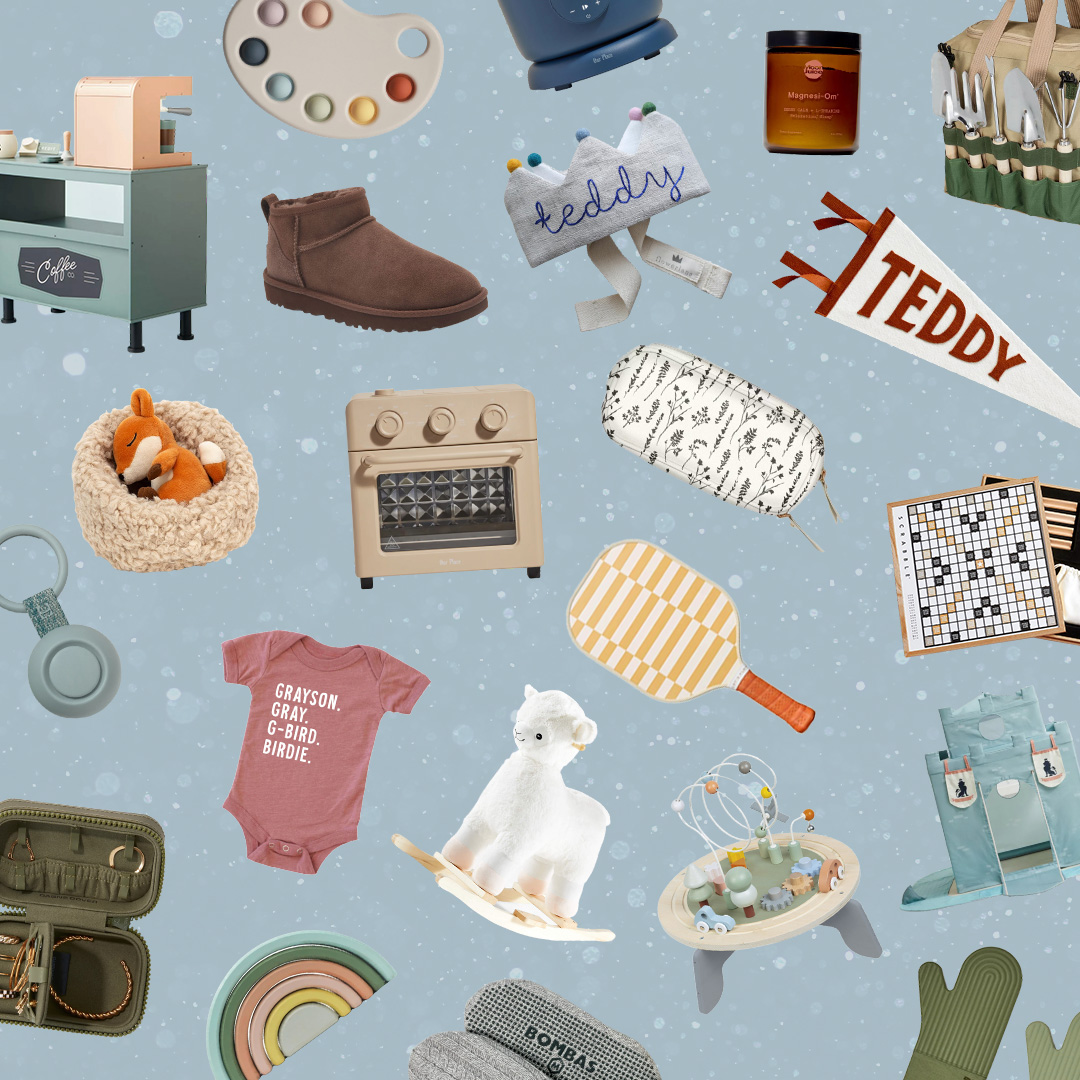 everything you need to ace holiday gifting this year 🎁
After realizing that current exchanges don't cater to the technology preferences of women, Kendra Cole decided to create TheCryptoMom App, a Black-owned and woman-run crypto investment platform with the mission of making cryptocurrency accessible and beneficial for any and all moms and parents. As a financial expert and a mother herself, she offers a perspective on how cryptocurrency can be useful for someone raising children and acts as a perfect resource for moms curious about the world of digital finance.
We had the opportunity to ask Kendra about all things crypto, so read on if you're ready to conquer the biggest question of them all: What the heck is cryptocurrency?
Crypto 101 for Parents
Meet the expert

Kendra Cole

Co-Founder and CEO of The CryptoMom App
Everyone today has surely HEARD of cryptocurrency, but knowing exactly what it is is still a bit confusing. How would you explain it in easy-to-understand terms?
Cryptocurrency is a digital currency. Bitcoin is the world's largest and most popular cryptocurrency. There are other types of coins such as Ethereum and Solana, which are called altcoins. We like to say that bitcoin is like Kim and altcoins are the rest of the Kardashian/Jenner sisters. The various coins have different utilities that are typically divided into four categories: payment coins, tokens, stablecoins, and central bank digital currencies.
What would you say the biggest benefits of understanding/investing in cryptocurrency are, especially as a parent?
As a parent, I'm constantly looking for ways to not only support my family's current life (financially, educationally, etc.), but also for ways to support our future. Bitcoin in particular was created in 2009. So we've seen the price ebb and flow but we've also seen other coins come and go.
As this industry continues to evolve, it's important for women in particular to become educated about it, even at a basic level. And to make the best decisions for themselves and their families. We know how the gender wage gap permeates our lives. And now that cryptocurrency is here, we don't want to see similar gaps in knowledge and use happen when it comes to women not investing early and often.
I wanted to create opportunities for women and moms to capitalize on cryptocurrency in time-saving and tax-efficient ways. And when I looked at what products and services were out there, none of them directly spoke to me. Nor did they prioritize what was most important to me. That was the inspiration for The CryptoMom App.
What initially interested you about cryptocurrency, and what made you want to create The CryptoMom App?
At the beginning of the pandemic in 2020, I wanted to keep myself busy and learn something new. At the time, there was a lot of chatter in the news about the price of bitcoin increasing. So I spoke with a few of my friends, who were also trying to find something to do, and we all started learning together.
But I wanted to do more with my investments. I was pregnant with our third child and I wanted to educate myself not only for my own well-being, but also to be able to start having these conversations with my children. I wanted financial literacy, which includes cryptocurrency, to be familiar, everyday dinner-table conversation. That led me to start thinking more about what this meant to my larger financial portfolio: Could I start a college fund for my kids funded by cryptocurrency? Is there a way I could plan for childcare needs with my earnings? Where were the other women who were interested in crypto and using a platform that provided us a secure place to invest in a way that saved me time? How do I give crypto to my loved ones in a fun, meaningful way, like as a baby shower gift?
When I couldn't find anything out there, together with my husband Lord, I decided to create it myself. The CryptoMom App is the premiere destination for all things crypto for women, by women.
On our platform, women can buy bitcoin online in just three easy steps, create tax and non-tax advantage accounts, and give the gift of crypto for special occasions like baby showers and graduations. The app makes crypto more accessible and relatable to women and moms.
What would you say are the most important things to keep in mind while navigating cryptocurrency?
I'm not a financial advisor, so I can't give investing advice. But in general, for anything new, take some time to learn and understand what you're investing in. It's also important to find other women who are interested in learning and growing in crypto to ask questions and build community. Women are stronger together!
How is investing in cryptocurrency any different from just investing in stocks?
First, let's discuss some of the similarities between the two. Both stocks and cryptocurrency are risk assets, which means they all have a certain level of risk in regards to price. You purchase certain stocks and cryptocurrencies with the belief that they will appreciate in value and/or make a return on your investment. It's similar to when you want to invest in real estate: There are some properties that you think may be a good investment and others that you think may not be, based on a number of factors.
As for the differences, traditional stocks and cryptocurrency are categorized differently by the Commodity Futures Trading Commission (CFTC), which is an independent agency of the government that regulates financial markets. The CFTC categorizes traditional stocks as a security, which means when you purchase a stock, you're purchasing part ownership of a company. In contrast, cryptocurrency is categorized as a commodity. Another example of a commodity is gold: In general, the more people use a commodity like gold or crypto, the more the prices are driven up (because there's a set supply of that commodity).
What are the biggest benefits of investing in cryptocurrency?
In general, investing in cryptocurrency gives everyday people the ability to increase their gains and access to be able to do it themselves, unlike traditional investments a lot of the time. Investing in the stock market has often been reserved for people who have access to financial advisors. Also, I've loved seeing the innovation in the space: You're seeing women creators and startups from founders of all different backgrounds building creative solutions that help their communities all over the world, from NFTs to education to mentorship.
Why should people take the time to understand a currency that isn't accepted by the federal government?
To clarify, in America, the only currency accepted by the U.S. government is the U.S. dollar. For example, you can't use the British pound or the euro in America.
Cryptocurrency is being adopted all across the world. With other technologies like smartphones, you typically see wealthier countries adopt them first before they're later adopted by less wealthy countries. What's great about crypto is that because all you need is internet access, it gives people easier access to whatever they're looking to purchase.
We're also seeing cryptocurrency becoming incorporated into our everyday life: Whole Foods accepts bitcoin as tender, large banks are now getting into cryptocurrency. And we're even seeing major commercials during the Super Bowl!
There's a lot of skepticism around cryptocurrency, with arguments saying that it's a very volatile investment with scalability issues. Do the pros outweigh those kinds of cons?
When it comes to investing, I always encourage people to first educate themselves on what they're investing in and always do what you're comfortable with and what's best for you and your family. That said, when it comes to volatility, investing in any market has a certain range of risk. For example, with the massive tech layoffs we've seen from major companies such as Meta following disappointing financial results, you would expect stock prices to fluctuate. But you may or may not necessarily sell all of your stock. You may decide to hold onto your stock based on the fact that you think that Meta will eventually recover in the long term.
With other technologies like smartphones, you typically see wealthier countries adopt them first before they're later adopted by less wealthy countries. What's great about crypto is that because all you need is internet access, it gives people easier access to whatever they're looking to purchase.
We take a similar view of cryptocurrency, specifically with bitcoin. You may read in the news about the changes in bitcoin prices, which may or may not influence your decision to buy or sell. Because we know that women take an investment approach to investing (as opposed to a casino-style, quick-trading approach like men), The CryptoMom App provides financial vehicles that allow you to invest bitcoin over a long period of time, like a 529 education account.
You mentioned a 529 education savings account. Should parents also consider cryptocurrency as part of their investment in their child's education?
Like all parts of parenthood, I think families should do what's best for their families. That said, as women—whether you're working or a SAHM—I'm always an advocate for women to strive for financial independence, seek education, and stretch and grow in whatever ways their heart desires. As the person who makes the majority of the family financial decisions, when I look at the potential opportunities for growth in crypto, I want to be able to invest some of my money into my children's future.
There's talk that crypto is being phased out—what are your honest thoughts on that?
Instead of being phased out, I like to say that I think crypto is maturing and "growing up." As with any new industry, there are going to be companies and ideas that come and go (remember when we had MySpace pages?!). In recent months, we've seen the results of failed regulation and company greed. But that's not a failure of the actual technology, benefits, and possibilities of crypto: That's the failure of human greed.
I think new technology and use cases makes crypto ripe for innovation. And that's what is really exciting to me. You're seeing NFT projects from diverse women all over the world, crypto affinity groups committed to making blockchain education more inclusive and equitable, and startups from underrepresented founders who are finally getting their fair shot at access to capital and resources.
That's one of missions of The CryptoMom App: Women DESERVE to have an inclusive, secure platform that was made just for them, where they can learn and capitalize on crypto at her own pace in an approachable way. We don't need men mansplaining to us with products that literally ignore our preferences and priorities. We believe that women are the future of cryptocurrency and that together, women and The CryptoMom App will usher in the next generation of female investors and change-makers.
What's the number-one piece of advice you give to other moms and those who identify as women looking to improve their financial literacy but who are overwhelmed on where to start?
First, know that you're not alone. Studies show that most women lack confidence in their investing decisions. Yet, women are often better investors than men. So get the confidence of a mediocre white man! And lastly, know that you CAN do this. Women juggle so much, whether you're a SAHM or a working parent, so a little thing like cryptocurrency is no sweat off your back. You've got this!