Before I had even given birth, I was inundated with one question again and again—what will you do about childcare? Both my husband and I work full time, so while we each had several weeks post-birth to stay at home with our daughter, we had to make plans for who would help to take care of her once we were back at work. After considering our budget, schedules, and parenting goals, we decided on daycare.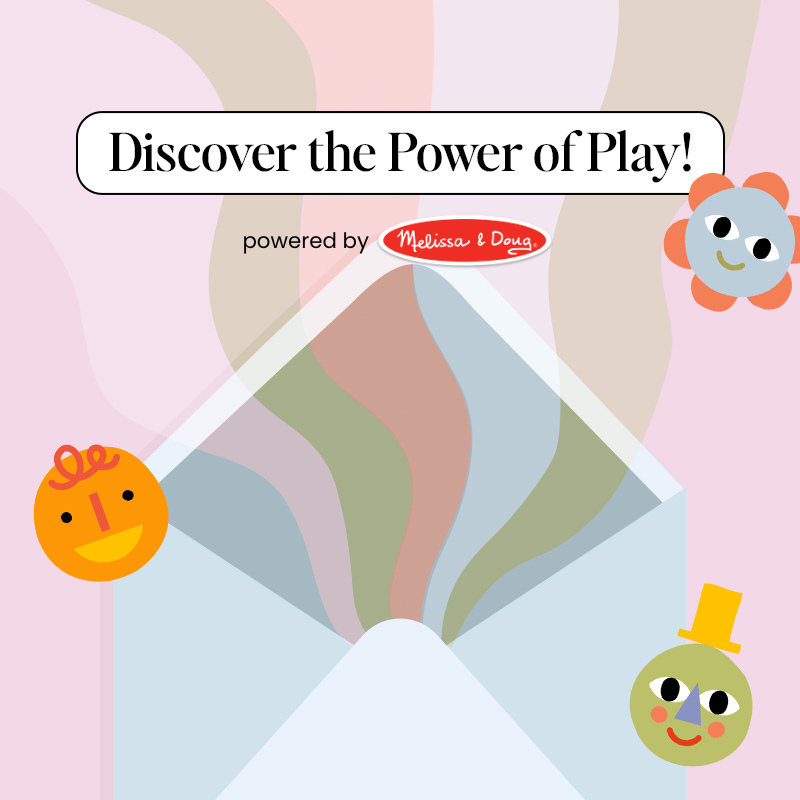 make the most out of every moment with your little one
There are a ton of factors (and questions!) that come up when deciding whether or not daycare is the right choice for you and your family. We've compiled a guide for everything you need to know when you're considering daycare.
What To Know When Considering Daycare
When it comes to childcare, there are a lot of options to consider, from a nanny to different types of daycare. No matter what you choose, you will want to make the decision based on your expectations of what is best for your family.
Types of Daycare Facilities
The two most common types of daycare to choose from are a childcare center and in-home daycare. A traditional childcare center is run similarly to a school. These are licensed facilities that care for children of different ages in a structured environment. Typically these facilities will have different rooms for different age groups, with a curriculum, trained staff, and learning activities based on their age.
An in-home daycare provider provides care for children in their own home. Licensing requirements and regulations for in-home daycare vary from state to state. Typically these types of daycares have smaller groups that some families will favor for a more personalized setting.
Pros of Daycare
There are a lot of options to consider when choosing between daycare versus care in your own home, such as a nanny. A few of the advantages that a daycare program offers include:
Socialization and early learning: Being in a group will allow your child to interact with their peers, giving them an opportunity to learn social skills and even develop friendships.
Education and early learning: Many facilities also offer educational programs that put focus on early learning and communication.
Open most business days: Most daycares are open for up to 12 hours a day, so you can drop off your child for hours that work with your specific work schedule.
Additionally, at a licensed daycare facility, you know the staff is trained, licensed and have to follow certain staff-to-child ratios. These facilities also typically have a larger staff, so any time one teacher is absent, they will have a substitute ready to fill in.
At in-home daycare providers, you will have the advantage of a smaller group than you would at a licensed daycare facility, which could mean more personalized attention.
Cons of Daycare
While daycare has its advantages, there are also some potential drawbacks to consider as well:
Illness: When you have multiple children in close proximity, it's impossible to avoid sicknesses. You should prepare for the possibility of your child getting sick more often in this environment. Additionally, many daycare facilities will not allow your child to attend for the day if they are running a fever, or vomiting, which will mean there are times they may need to unexpectedly stay home for the day.
Cost: Typically, private childcare is going to be more cost prohibitive than daycare, however, any type of childcare is still expensive. Cost is a big factor you will want to consider when deciding whether daycare is right for you.
Less one-on-one attention: One of the big factors you will want to consider when choosing between private childcare and a group daycare setting is one-on-one attention. In a daycare setting, caregivers often have to divide their attention among multiple children, meaning your child will likely have less one-on-one attention than they would with a home-based caregiver or nanny.
At a licensed daycare facility, you will also want to look at the hours and days open. If you have a job that is outside normal work hours or on the weekends, you may find that most daycares do not offer this availability or flexibility.
As for in-home daycares, you will also want to consider licensing and state regulations. Some in-home providers are unlicensed (depending on the state), meaning the center is not regularly inspected for group size and ratios, and quality. Additionally, while a licensed daycare facility will likely have substitutes on hand if a teacher gets sick, an in-home daycare caregiver may not have a backup available.
Choosing the Right Facility
Ultimately, choosing the right daycare for your child will depend on your family's specific needs. You will also want to make sure to ask your potential daycare provider questions. When it comes to selecting a daycare facility for your little one, here are a few factors you may want to consider:
Licensing and Regulations
While required licensing and regulations will vary by state, it's important to make sure that the facility you are assessing adheres to your local regulations. Look for accreditation from reputable organizations such as the National Association for the Education of Young Children (NAEYC) or the National Association for Family Child Care (NAFCC).
Staff Qualifications
Along those same lines, make sure to ask about the qualifications and training of staff members.
Curriculum and Activities
If you are looking at a daycare facility that employs a curriculum, ask about the facility's early childhood education and what programs they use for learning and development.
Safety and Security
Ensure the facility has appropriate safety measures in place. These can include secure entrances, emergency protocols, childproofing, background checks, and always maintaining a safe child-to-caregiver ratio.
Parental Involvement
Consider the level of involvement you want to be able to have with your daycare. Do you want to have regular communication and feedback from your child's caregivers? Do you want a facility that has an in-room camera so that you can look in at any time? These are factors to look into and consider.
Cost and Location
Of course, the affordability and distance from the daycare are also incredibly important. You'll want to consider what your budget is for childcare and what the commute will be like to and from your daycare and work.
How Far in Advance Should You Choose a Daycare?
While you may think you have plenty of time to choose your childcare, the reality is that daycare facilities fill up fast. It's a good idea to start researching and visiting daycare facilities several months before you need their services.
Depending on where you live and the popularity of the facility, spaces for daycare can fill up incredibly quickly, so it's a good idea to start doing your research well in advance so you have plenty of time to evaluate your options.
Most daycare facilities accept children between the ages of six weeks and five years old. However, this can vary depending on the facility, and you may find that certain age groups have a longer waiting list than others. If you plan on enrolling your child when they are a newborn, it's a good idea to start researching and even inquiring at certain daycares prior to their arrival to make sure you can get a spot.
What To Look For When Visiting a Daycare
Depending on your family's needs, what you look for at a daycare facility can vary. However, there are some aspects that you will want to make sure to pay close attention to when you are touring a daycare:
Clean and Safe Environment
Is the facility clean, well-maintained, and safe? You'll want to check for and ask about childproofing sanitation, and age-appropriate toys.
How the Caregivers and Children Interact
When you're touring a daycare, you'll typically have the chance to visit the room where your child would be. Take the chance to observe how the children and caregivers interact.
Outdoor Play Area
If you have an older child that would be using any outdoor play area, take the time to check out the equipment to make sure it's safe and well-maintained. You can ask your guide at the facility how children are observed and whether all equipment is age-appropriate.
Meals, Snacks, and Meal Schedules
Ask whether food is provided, and if so, inquire about any specific dietary or allergy needs. If you have a little one that is still bottle-fed, ask whether they personalize bottle-feeding to your child's needs. If you are breastfeeding and would like to visit the child during the day, ask if there is a room where you would be able to do that as possible or needed.
Observe the Daily Routine
If you are able, take a few moments to observe the daily routine of the daycare or ask your guide about it. Some specific points to pay attention to are activities, mealtime schedule, and naptime schedule, among others.
---
With so much to consider, it can feel overwhelming to choose whether daycare is right for your child. But, if you give yourself time to start the process well in advance, consider all the factors, and ask the right questions, you'll be able to make the most informed decision that is best for you and your family.