Store-bought costumes have come a long way since our childhood. Remember the plastic masks held hot against our faces by a tiny elastic string and a few staples? And if you lived in a place with four seasons, your winter coat probably covered your Halloween costume for trick-or-treating. Ahh, memories.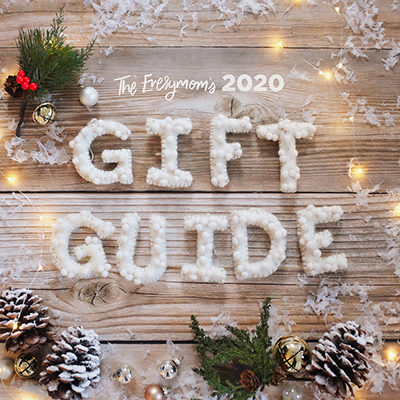 The holidays are here! Let us help you find the perfect gift.
Shop our gift guide, with categories for all the loved ones in your life, including the littles!
Shop the guide →
Whether you're going out or having fun at home this Halloween, it's still fun to dress up. Our kids have a slew of options and ideas thanks to the mass production of creative Halloween costumes (not to mention the wealth of ideas found on Instagram and Pinterest). Yet there's something special about pulling together specific details to create your own unique DIY costume.
To jumpstart your crafted Halloween, we put together some other super cute DIY costume ideas for the whole family using five elements or less, with accessories, props, and gear you might find around your house, in your closet, or easily purchase. Plus, some include items you can use outside of Halloween, like striped pajamas, grey sweats, or sunglasses. None of the ideas require a sewing skillset, rather we just suggest caution when using those safety-pins or glue-guns!
1. Where's Waldo?
Striped holiday pajamas double as Waldo's iconic shirt. Wear jeans, add prop glasses, and a stocking hat you can use all winter. Incorporate other details if you have them at home, like a backpack, walking stick, or binoculars.
2. Daniel Tiger
A red hoodie can easily be worn all winter, so it won't go to waste after Halloween. Consider making one a family costume by buying extra tiger ears for mom or dad.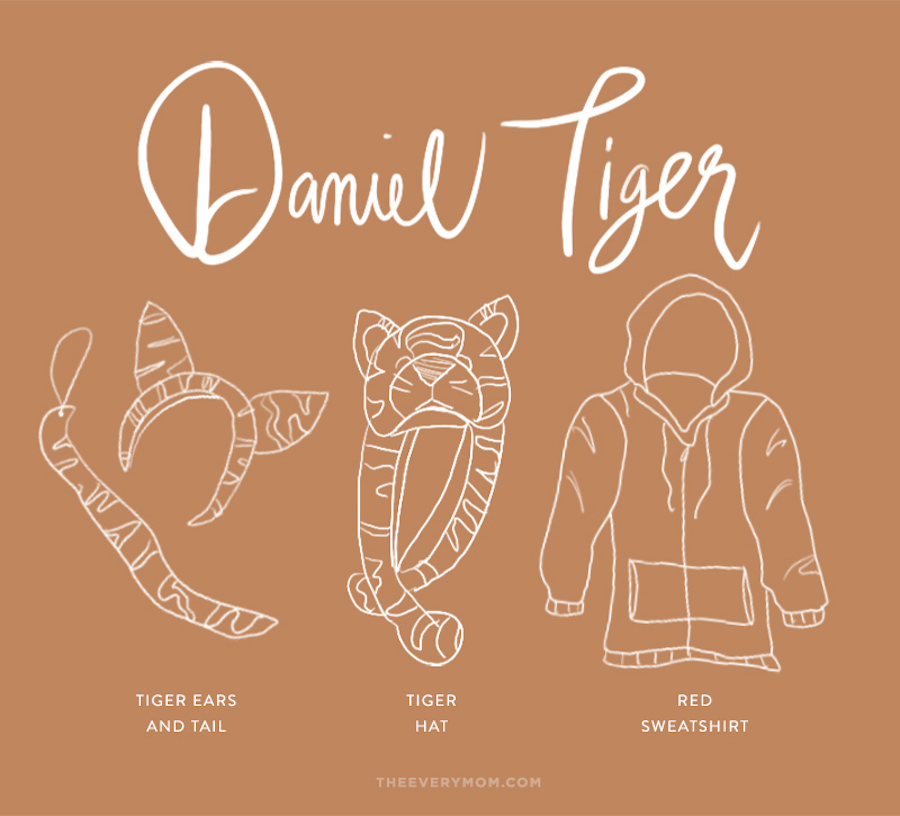 3. Grease 
1950s gear is always a classic retro costume. Pair a white t-shirt with a black button-down or your faux leather moto jacket. Grease your back the hair, and add some sunglasses to transform into a regular T-Bird from Rydell High. Alternatively, pair a poodle skirt or cropped black leggings with a plain T-shirt and tie a scarf around a high ponytail. Black ballet flats or sneakers with rolled socks can complete the look.
4. Stranger Things
This show has so many great characters it's difficult to choose a focus, but these seem like the easiest to DIY. A parent/kid costume with Chief Hopper and Eleven's iconic look from Season one—pink dress, cardigan, retro socks, and quintessential Eggo waffles—would be adorable.
5. Ruth Bader Ginsberg
Wear black, add a white tie, some prop glasses, and a gavel or law book to honor the iconic RBG.
6. Bubble Bath
White balloons pinned to a white shirt create an adorable bubble bath costume. Accessorize with a shower cap and any toys you might find in your kid's bathtub.
7. JoJo Siwa
Nickelodeon child star JoJo Siwa's signature look is super easy to DIY—just add colorful clothes, big bows, and some sparkle.
8. Cute Mice Family
Most farm animal costumes are easy to put together using stuff you may already have at home—like gray clothes. Add mouse ears and glue on pink felt bellies to complete the look.
9. Mother Nature
Take a trip to the local craft store for flowers, leaves, or other nature-themed props to pin to a green outfit. Create or buy a floral headband for an added touch.
This article was originally published on October 18, 2019 and has been updated for timeliness.