Stocking your bathroom cabinets with beauty products that are right for you is a process that can take years to perfect. You might try new products that were recommended by friends or influencers, only to discover they just don't work for your skin or hair type. If you've ever been through this extensive process of trial and error, you know just how valuable it is to discover a beauty product you actually want to repurchase when it runs out.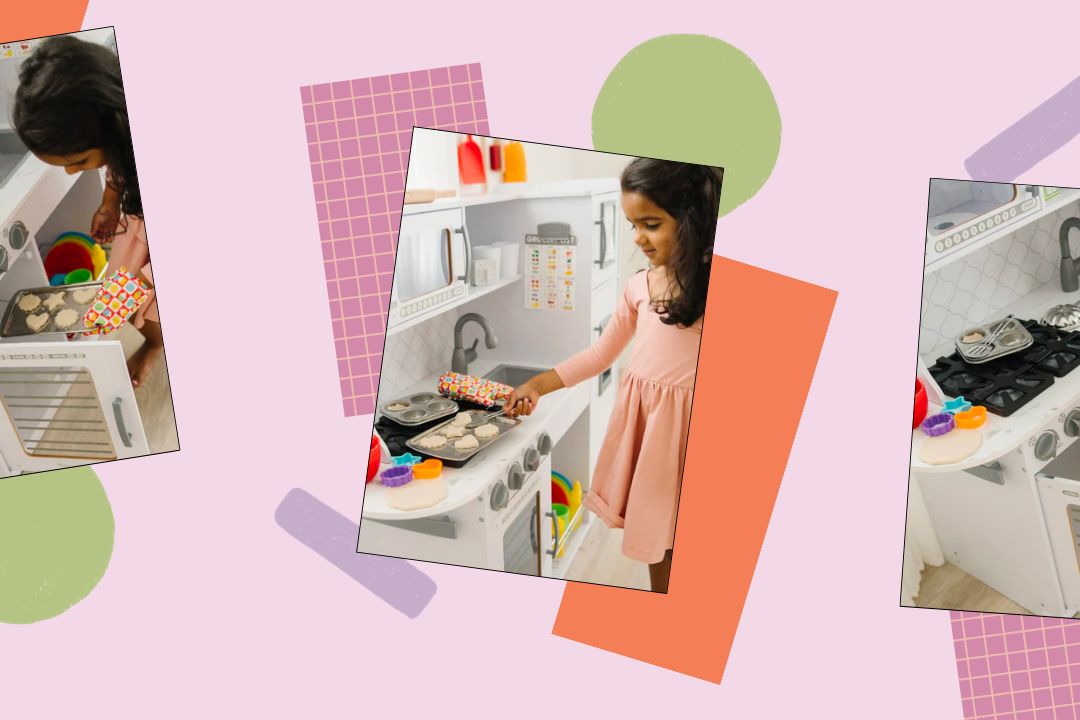 Some products are simply "meh"—you'll finish the bottle, but you're really just trying not to be wasteful and counting down the days until you can buy something new that you really love. But then there are those that you buy backups of before you even run out, because the thought of living without it is one you just can't bear.
As editors and people who work adjacent to the beauty space, our team is lucky enough to try a lot of different products. So when something earns a spot on our rebuy list, you know it really deserves to be there. We asked our team for the beauty products they'll always repurchase—check them out below.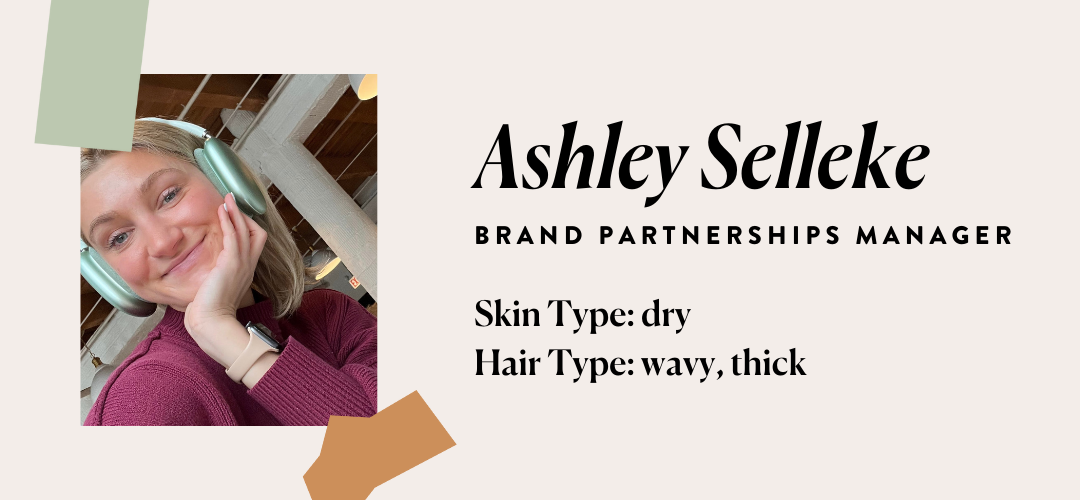 Moroccanoil
"I've been using this dry shampoo on my hair for years and will never deviate from it. This Light Tones Dry Shampoo from Moroccanoil is the best I've ever used. The smell is absolutely incredible and I love that it has violet undertones to help combat my faux-blonde brassiness, even when my hair is sad and greasy from far too many days of not washing it. When the world was freaking out about benzene in their dry shampoos, I said a prayer that mine was safe and thankfully, it passed the test. Lord only knows what I'd do without this stuff."
Dr. Dennis Gross
"Last November, I was listening to The Skinny Confidential Him & Her Podcast where Dr. Dennis Gross was a guest, and let me tell you: I've never looked at vitamin C the same. In his research, he presented the importance of combining lactic acid with 15 percent L-absorbic acid to increase absorption and I've never looked back since. If we're talking about products that actually make a difference, I can't recommend this one enough. Unfortunately, my butter fingers led me to drop this (while open) in my sink last week which truly sent me over the edge. I've noticed a dramatic difference in my complexion since not using it and, for that reason alone, I'll be using it from now until the end of time. Cheers to my new one being delivered this week!"
Rizos Curls
"If you're a curly girl like me, you know finding the right hair products is all trial and error. After going through countless curl creams and mousses, this one from Rizos Curls is hands down the best I've tried yet. Even after years of using heat tools, this curl cream works wonders at reviving even the most stubborn of curls. I apply a generous amount to mostly wet hair after a shower, let it air dry, and watch the magic happen. Follow up with your fave gel or mousse to tame any frizz, and you're set!"
La Roche-Posay
"This product is an automatic rebuy for me any time I'm running low. I have very dry and sensitive skin with eczema flare-ups, and this is the only sunscreen that doesn't irritate my cracked skin. The tint also helps tame any redness and smooth out my complexion a bit. Plus, my cream makeup blends over it seamlessly on the days I want to do a little extra. I love a product with a dual purpose, so you'll always find this one in my morning routine."
Neutrogena
"I had ridiculously oily skin for my entire life, and it took me years to find products that helped to even remotely control it. But when I started Accutane a couple months ago, my skin became as dry as the literal Sahara desert (flakiness, cracked lips... the whole nine yards). Having never dealt with this skin type before, I was nervous about finding a new regimen that worked—but this product instantly saved me. It's lightweight, feels cool on the skin, reduces redness, and actually keeps my skin hydrated all day long. No notes. Neutrogena, if you're reading this, please sponsor me or send me on a brand trip because I am seriously this moisturizer's number-one hype girl."
Redken
"Accutane doesn't only make your skin dry, it makes every other part of your body dry too—including your hair. On top of that, I've been bleaching my entire head platinum blonde for years, so it's safe to say my hair needs all the extra moisture it can get. I take about a quarter-sized amount of this leave-in treatment and finger brush it from the mid-lengths to the ends of my hair after I wash it, and it makes magic happen. My hair looks and feels super soft and healthy, and it also dries in a way that doesn't feel heavy or crunchy, which leaves my 2B waves looking 10/10. I'll forever be obsessed."
EltaMD
"After I turned 40, I decided to get more serious about my skincare. I started skin cycling and getting regular microdermabrasion treatments. My esthetician also recommended I use a mineral/physical sunscreen daily to protect my over-40 skin and gave me a sample of EltaMD to try. I'm never NOT using it again. It blends in flawlessly (and is essentially the only "makeup" I use daily) and gives my combination skin a dewy, glowing appearance thanks to the hyaluronic acid. Plus, since it's sunscreen, you can use an HSA or FSA to pay for it!"
EVO
"I hate to admit it, but I'm usually one to forgo the conditioner treatments when getting my hair done at a salon. But lately, the Midwest winter weather has been getting to me and my hair more than I'd like. The last time I went to the salon, my stylist used this moisture mask on my hair and it was a game changer. It turned my dry, lifeless hair into the silky mane I strive for. I instantly took to Amazon to buy this so I could achieve the same results at home, and I'm never going back."
Rhode Skin
"I know I can't be the only one who was influenced by Mrs. Bieber and her new skincare line. Much to my surprise, her line was well worth the purchase (and the wait—IYKYK). While I use and love all the products, the one that really stands out is the peptide lip treatment. Again, the Midwest winters have done me dirty, making my lips drier than ever. This lip treatment is my go-to when it comes to bringing my lips back to life, and it happens to double as the lip gloss option I reach for again and again."
OUAI
"I have such a sensitive scalp and am always searching for good haircare products that work. I've been using this once a week and love that it doubles up as a scalp and body scrub. It's definitely helped with healthy hair growth and freshening my scalp, plus it smells AMAZING!"
LANEIGE
"Winter months can be rough because my skin and lips can get really dry, but this is my holy grail. I highly recommend this product for both daytime and nighttime use—it always helps my lips feel healthy and hydrated."
Dr. Dennis Gross
"Now that I'm officially in my mid-30s, I've added these Daily Peels into my nighttime routine. I became a lifelong fan at first use. As someone who's struggled with clogged pores and uneven skin tone for years, I see instant results. My husband has even complimented how 'dewy' my skin looks. 10/10 recommend!"
Goop
"This product became a shower staple of mine two years ago, and I can't imagine going a week without it. It's unparalleled when it comes to giving those with dry, itchy, scalps some relief. It leaves your hair and scalp feeling truly clean and has the most wonderful scent. This product is like a salon hair wash at home. I rotate it in every other wash, and the only con is that I can't use it daily."
Biossance
"This light oil uses sugarcane-derived squalane, and it's been a game changer for my skincare routine. It's light enough for summer when my skin isn't as dry and still packs enough of a punch for winter (combined with Biossance's Omega Repair Cream, another absolute boss of a product!). It's helped visibly reduce my fine (OK, not so fine anymore) lines and it also smells amazing."
Christophe Robin
"Lately my hair has been feeling dull, weighed down, and just not as full as usual. I've also been worried that my hair isn't growing as fast as it used to. After watching quite a few videos about scalp care, I decided to give this sea salt shampoo a try. I was super skeptical because it looks and feels more like a body scrub, but once it lathered up, it was amazing and left my scalp squeaky clean with no buildup. I pair it with a deep conditioning mask once a week and the results are mega-volume, '90s-blowout good!"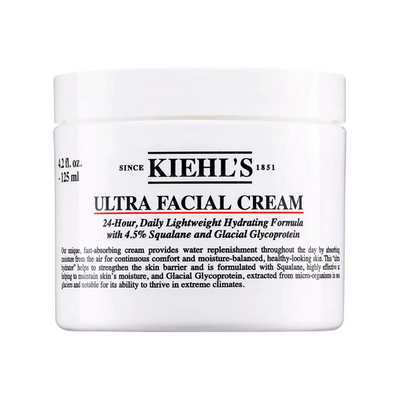 Kiehl's
"My skin is pretty normal until the super-cold Chicago weather hits. Thankfully, this ultra-hydrating Kiehl's cream helps combat any dry skin patches that pop up during the winter months and keeps my face feeling moisturized and silky smooth. It's definitely pricier than my usual face cream, but the tub lasts me a while and the instant boost of hydration it gives my skin is worth every penny."
Benefit Cosmetics
"The daily effort I put into my brows is pretty minimal, but this volumizing gel is perfect for giving my brows a little tint, brush, and lift. I also love that this formula is water-resistant and long-lasting so my brows look polished throughout the day. This product will always be in my makeup bag!"
Urban Decay
"You probably had a Naked palette back in your college days, but I'm here to tell you they're back and better than ever. I recently purchased this eyeshadow palette because of its pretty and versatile colors perfect for everyday wear. Plus, its mini size is super convenient for travel. As long as this palette is available, I'll keep buying it!"