There's nothing quite like snuggling your baby close to your chest. And this sweetness doesn't need to end when you have to get things done, whether around the house or out running errands. Enter babywearing.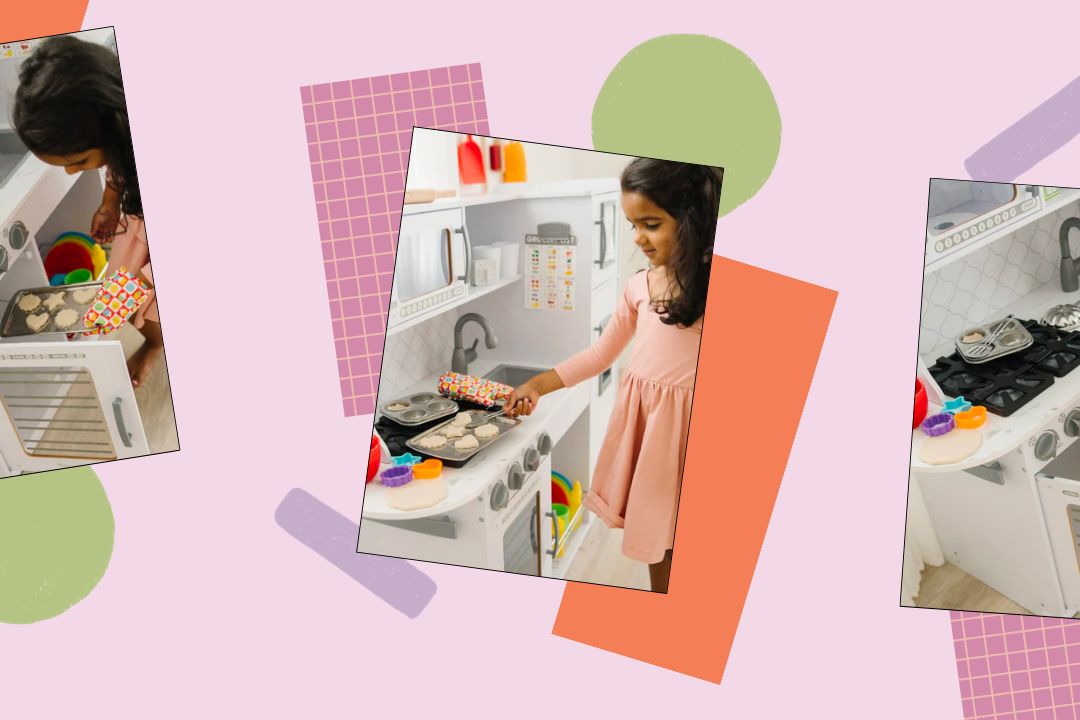 Many parents love babywearing as a way to bond with baby while actually being productive. Strap baby to your chest while knocking items off your to-do list, while enjoying a walk outside, or swaying back and forth at brunch as the babe naps.
While strollers are nice for going long distances with baby, a carrier is another great item to have in your baby-gear arsenal. Babies often are comforted by the closeness they feel to their parent and it gives your arms a break while baby stays close.
"I registered for baby slings and wraps without knowing how crucial and so special wearing my baby would actually be," said Andi Teggart, mom of two and major babywearing proponent. "Now, two years later, I can confidently say it's the #1 'must-have' for new mamas. Lucy would be so grumpy or upset and being carried in my Wildbird sling or Solly wrap would immediately calm her down (and often put her to sleep). I've worn Lucy everywhere … around our house, on airplanes, while answering emails, on walks around our neighborhood, on hikes, while at breweries with friends, and while traveling."
There are some safety concerns to keep in mind when babywearing. Many carriers are made to carry babies 8 pounds and up. If your baby is under 8 pounds, the carrier may require an additional insert, and you should discuss babywearing with your doctor. Make sure that you're using your carrier of choice correctly and that baby's airway is open and unobstructed. Fortunately, many brands share video tutorials on their sites and on social media to help you get the fit just right.
Once you decide that you want to lean into babywearing, there are a wide variety of styles to choose from, including structured carriers, basic wraps, slings, and beyond. In an effort to help you figure out what will suit your lifestyle best, we're breaking down our favorite brands and what makes each one unique.
1. For a Structured and Supportive Carry: Ergobaby Omni 360 All Carry Positions Carrier
The Ergobaby is the most structured and supportive carrier on this list. The padded shoulder straps and lumbar support waistband make this a comfortable carrier with excellent back support. It's easy to adjust when switching between partners and has a tuck-away sunshade to cover baby's head.
It's on the higher end as far as price goes, but to balance that out, it's extremely versatile and has the longest lifespan on this list. It's able to safely carry babies up to 48 months and 45 pounds. With the Ergo Omni 360, you can carry baby on your front, on your back, and even in a side carry.
2. For a Less Structured Carry: Baby Bjorn Carrier Mini
If you aren't interested in quite as much structure as the Ergobaby offers, the Baby Bjorn Carrier Mini is a nice choice. It's not quite as expensive, but you also won't get as much use out of it as it's recommended for use during your baby's first months, though technically, it carries a max weight of 24 pounds. This carrier is easy-to-use, is soft and flexible, and offers a nice close hold.
3. For a Lightweight Wrap: Solly Wrap
If you prefer less structure and want a snug hold of baby, the Solly Wrap is a favorite. Essentially, it's a very long piece of fabric that you wrap around you and baby (in a very specific way) to keep them close to you. The Solly Wrap is good for babies up to one year, up to 25 pounds.
The lightweight fabric of the Solly Wrap is ideal for warmer weather, and the wraps are slimmer than other traditional wraps to avoid overheating. The fabrics are custom made and dyed, using a luxuriously silky soft, sustainable knit made from Austrian beechwood trees. The wraps easily fold into themselves and tuck into a small pouch on one end of the fabric, perfect for moms on the move.
The hardest part of buying a Solly Wrap is deciding which color to get. There are classic colors as well as seasonal releases and special collaborations with artists and brands, like recent collabs with Anthropologie and Jenny Pennywood.
4. For a Quick Carry: Wildbird Ring Sling
For one of the quickest ways to put baby on, consider a ring sling, like the slings from Wildbird. While fabric carriers like the Solly Wrap require a specific wrapping method, the ring sling is very easy to put on. Throw the ring sling over your shoulder, make necessary adjustments, and in seconds you can pick up baby and go. The Wildbird allows for front, hip, or back carry and doubles as a nursing cover. The Wildbird is safe to use up to a max of 35 lbs.
5. For a Simplified Wrap Option: Baby K'tan
Giant pieces of fabric can be intimidating to put on (though have faith that if you practice a few times you will get the hang of it!). If you'd like to skip the self-wrap options, you can go with the Baby K'tan, a wrap style carrier that doesn't require all the wrapping.
The wrap slips over your head and the baby will go into two loops that are formed. The carrying bag converts into a sash that ties around you and baby for a secure hold. The Baby K'Tan comes in different sizes, which is great for a more personalized fit, though isn't as conducive to sharing between partners. The Baby K'Tan is safe for use up to 35 pounds.
6. For a Structured-Wrap Hybrid: Boppy ComfyChic Carrier
Can't decide between a wrap and a structured carrier and only want to buy one? The Bobby ComfyChic Carrier meets somewhere in the middle. This carrier has a main structure and then has fabric that wraps around for a snug fit.
This carrier allows you to carry baby front face-in, front face-out, and side-hip with a max weight hold of 35 pounds. The entire carrier wraps into an integrated pouch that zips down from the waist belt, making it easy to toss in your diaper bag or stroller basket.