It's no secret that there's nothing better than fall—the weather is perfect, you can wear your favorite sweaters without being too cold, and then there's the food. We're shamelessly all about pumpkin-spice everything, and look forward to the fall treats and flavors that come with the changing leaves and new season.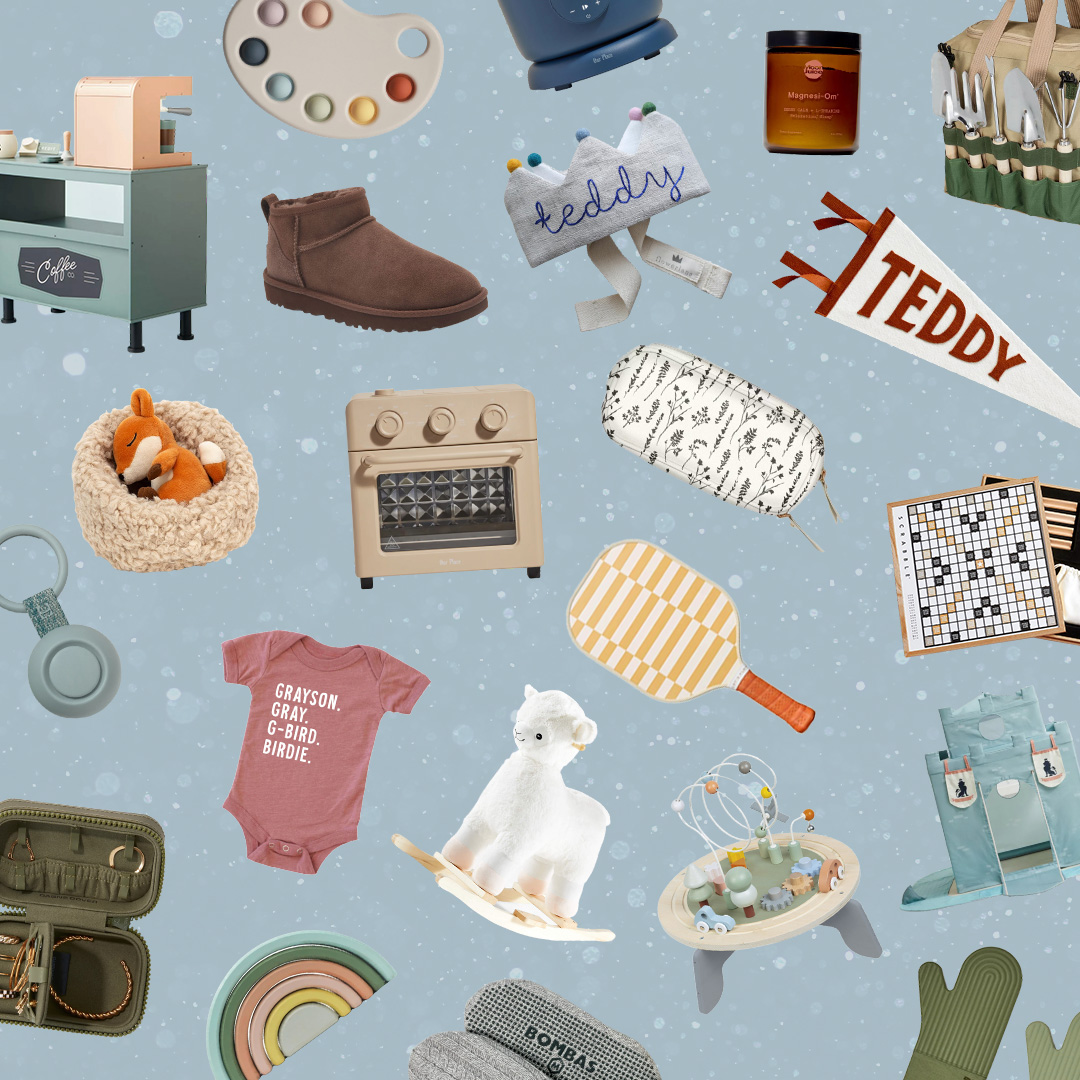 everything you need to ace holiday gifting this year 🎁
With all that autumnal goodness in mind, we rounded up some yummy, fun, kid-friendly fall desserts for you to kick off the season with. Why light all those fall fragrance candles when you can fill your home with the scents of these foods instead?! Keep reading to check out 25 of our favorite recipes.
The Best Fall Treats to Make With Kids
We love this recipe because of the simple, clean ingredients that are blended together perfectly to make a delicious treat. No tricks here—they're really that good.
Fall is the perfect time of year to (pumpkin) spice up your weekend brunch routine. You and your little ones will love these tasty French toast sticks.
For all my fellow Rice Krispie treat lovers, I think I've found the perfect fall recipe: an autumnal twist to our beloved crunchy snack.
Besides a sweet and warmly-spiced pumpkin cookie dough base, these festive fall cookies combine buttery caramel, chocolate, pretzels, and walnuts for a soft and chewy consistency with a pleasant crunch. True to the recipe's name, she also includes a list of other fun mix-ins (ex. candy, potato chips, etc.) if you're really looking to fill this cookie's sink.
Nothing curbs a sweet tooth quite like cinnamon rolls, and the pumpkin flavor will make these even more enjoyable.
Move out of the way, banana bread, it's pumpkin season! Everyone in your house will be grabbing a slice of this each time they pass by the kitchen.
We know, anything in roll form seems tricky and daunting. Luckily, this recipe makes the seemingly impossible task easy and delicious.
Donuts don't get more decadent than this—these puff pastry-style donuts are filled with a yummy whipped mixture of cream cheese, pumpkin, cream, and Butterfinger pieces and topped with chocolate ganache and more Butterfingers!
Say hello to the Halloween version of the classic Christmas peanut butter kiss cookies. These will get everyone in the mood for fall.
Why not put an autumnal spin on the world's most beloved cookie? This is the perfect recipe if you like your cookies soft and pillowy.
Healthy treat, anyone? This fall recipe is perfect for busy weekdays, and a great addition to any packed lunch.
This recipe had me at "brown butter" and held my attention all the way to "salted caramel frosting." What more could you ask for?
These cinnamon apple chips are the perfect treat to make from all those apples you gathered from your latest apple orchard trip. They're so tasty, your little ones won't even realize how healthy they are!
The cinnamon goodness of anything snickerdoodle definitely activates a fall mood, and these puffy and exceptionally soft cookies do just that. They also pair really well with fall beverages like warm apple cider or a chai latte.
While apples may be the highlight this time of year, let's not forgot that pears are generally in season through early autumn! Pay homage to apple's sweet cousin with this delicious recipe.
Bring dessert to breakfast with this tasty apple pie pancake recipe and see how many brownie points you get for this one.
The perfect addition to any sweet treat is always a scoop of ice cream. This pumpkin ice cream recipe will be an added bonus to any fall sweet.
This bread does it all—an apple bread, pumpkin bread, spice cake, and carrot cake all rolled into one. Not only is it filled with all kinds of warming spices like cinnamon, nutmeg, cloves, and ginger, but the pumpkin, apple, and carrot make for a treat that's both sweet and nutritious.
If you've never experienced a tres leches cake, I strongly suggest you do so immediately. There's never been a cake as moist or as flavorful, and this pumpkin version will set it over the top.
One of the many reasons why fall is the greatest time of the year is because the festive Pillsbury sugar cookies are back on the shelves in the grocery stores. This year, try making them from scratch with the help of your little ones.
Elevate your next movie night with Monster Munch Bark. With everyone's favorite flavors in one place, we know this treat won't stick around long.
A gooey, delicious blondie bar that will literally melt in your mouth! Butter, maple syrup, dark brown sugar, cinnamon, and fresh apples create a harmony of fall flavors—top with vanilla or sweet cream ice cream for an extra indulgent treat.
This is one of the simplest, most delicious fudge recipes you can find. If pumpkin-flavored gooeyness would be a hit in your household, try this treat next.
For all of my fellow Trader Joe's lovers, this recipe instantly reminded me of the seasonal Joe-Joe's, and for me, that was enough to add this recipe to the top of my list.
Not only are caramel apples the staple fall treat, they can also be incredibly fun to make at home! You and your little ones can experiment with different toppings and see which is the crowd favorite of the year.