It turns out I've created my own little holiday elf: my 8-year-old daughter. She begs to put up the decorations the day after Halloween, loves to match holiday pajamas with her little sister, and tells me when she's particularly feeling the "Christmas spirit" (or tells me in the moment when it seems like I'm not). She still believes in the magic of the holidays completely, and I want to keep it going with her as long as I can.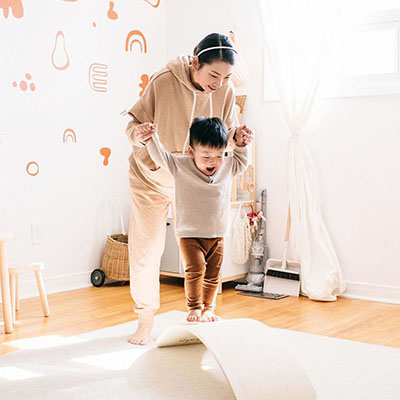 If your kid is turning 2, get ready for hilarious conversations, much more involved play, and lots of sweet, sloppy kid hugs and kisses. As for what you'll need? Leave that to us.
Of course, we talk a lot about gratitude and giving during the season, but it's also fun to get a few festive items to plus up the holiday fun. If you have your own little elf (or are one yourself), we've rounded up some cute and cozy gear for babies and kids, along with a few extras. Read on for fun and festive clothing and accessories for kids.
Sweatshirts, Sweaters & Tees
Festive Accessories
Holiday Extras