I remember thinking a baby wouldn't change our lives that much. Then, we actually had one, and our first trip out of the house felt like a herculean feat. But after a few months, we gained our footing, and when our daughter was six months old, she came with us to a bar on St. Paddy's day, and we had a blast.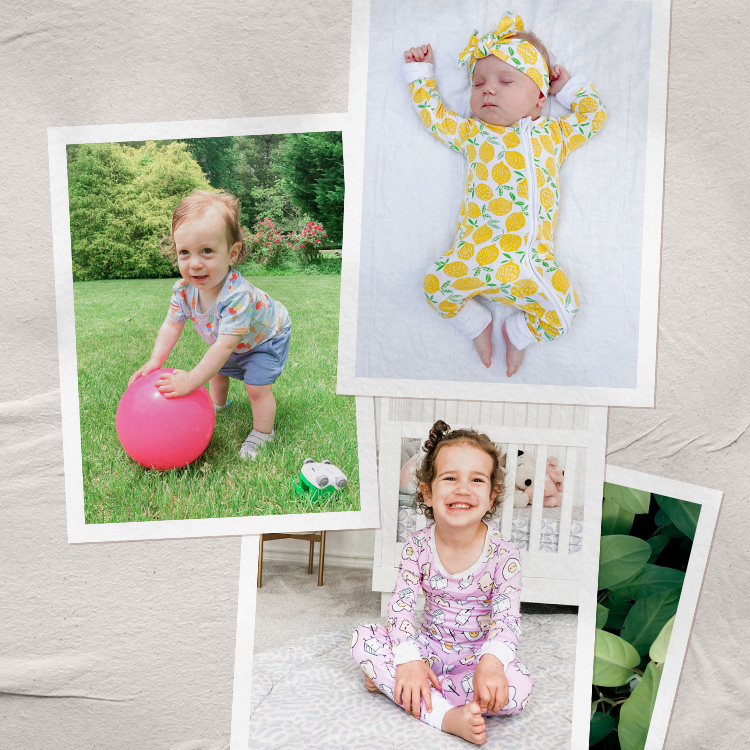 it's more than just their cute PJs... get ready to add to cart! 😍
It can feel daunting to consider bringing babies and kids to an event you're used to attending without them. It's easy to come up with a million reasons NOT to bring your kids along. Maybe you anticipate a worst-case scenario — a meltdown, a blowout, or the repercussions of a missed nap.
But if you're a sports fan and want to share one of your favorite fall experiences with your babies and kids, it's definitely possible. We've rounded up some tips from personal experience, from other parents who've done it, including a list of items to pack so everyone has a great game day.
Select a good spot
Unlike college days when you'd want to be right in the middle of the action, with kids, you probably want to aim for a spot away from the chaos and flow of traffic. And if you're kids are newly potty trained, find a spot near a bathroom (or pack the potty).
Research kid-friendly activities on site
Many universities and teams have family-friendly activities at a tailgate. Bounce houses, mascot meet-and-greets, face-painting, and more are common to have onsite. Know where the kid area is set up and try to be a walkable distance away.
Have plenty of kid-friendly snacks and drinks
This goes without saying, but food makes everyone happy. Kid-friendly food, drinks, and an endless supply of snacks are essential for a good tailgate experience. Who doesn't like to graze on a smörgåsbord of appetizers?
Set up a kid area
This can be as simple as a picnic blanket or a pop-up tent. Kids tend to get excited about having their own chairs too. If it's possible, bring a stroller or a wagon that can double as both a nap spot and something to do if they get restless and want to move around.
If your kids are older, scooters are easily packed and can provide additional entertainment. Ideally, bringing some entertainment like sidewalk chalk, coloring books, balls, or other easily portable games are good ideas.
Prepare for the game
Depending on the venue, you may or may not be able to bring in any sort of bag or water bottle, so get creative by packing only the essentials. Be sure to research the rules ahead of time, including the size of the bag you can bring inside.
Also, be sure to look into whether lap babies and kids need tickets. My brother and sister-in-law showed up to Wrigley Field with their baby in a carrier and learned they had to buy a ticket for her at the entry gate.
Embrace the new experience
Set realistic expectations for the event. Yes, blowouts or tantrums might happen. And if you're hoping to relive your college (and pre-kid) days, probably best to book a babysitter. But if you go into the event knowing it will be a little different and embrace creating new memories, it can still be fun for all.