School snack time can be a bit tricky to navigate—especially in preschool programs that are only a couple of hours long. Many times, snack time is meant to be more of a socialization activity rather than an opportunity for nourishment (i.e. it doesn't last very long!). There's lots to pack into a preschool day after all!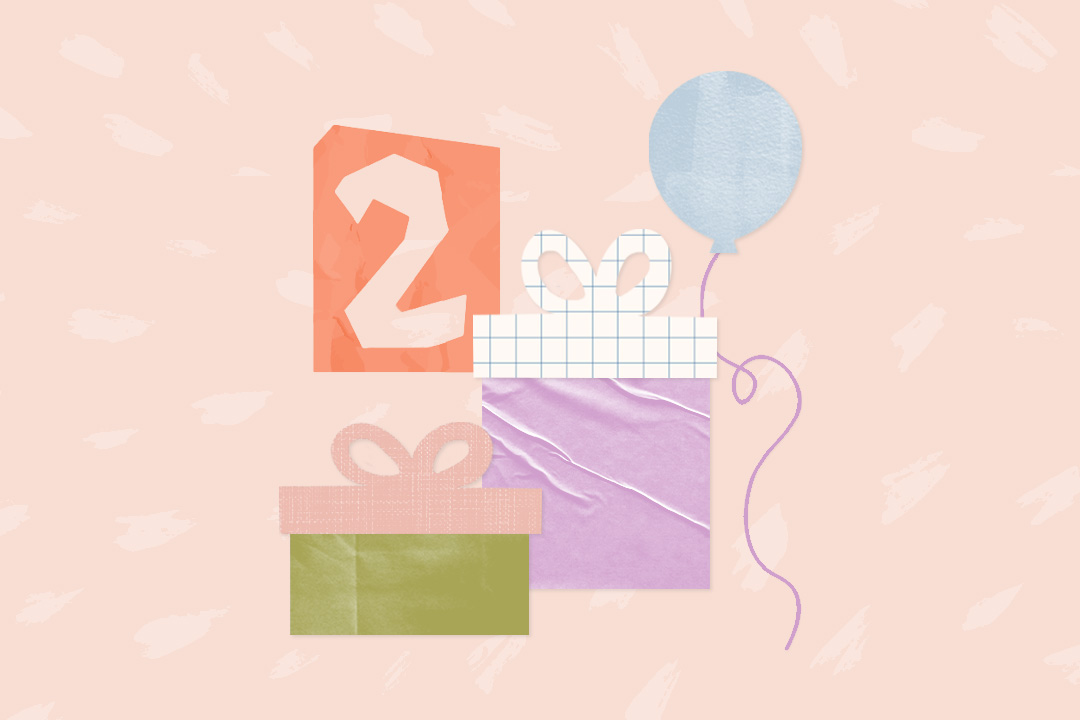 a LO in your life will love these! 🎁
So what's the best strategy for snack time, especially if your school requests healthy packaged kids' snacks? Look for foods that are easy to eat, come in individual portions, and pack some nutrition punch. This means checking out the nutrition facts label for roughly 2-3 grams of protein or fiber, the lowest possible added sugar (ideally 4 grams/serving or less) as well as simple ingredients.
The bonus of packaged kids' snacks is ease. Hopefully, you can grab a few of the suggestions below to have on hand to help make getting your child out the door in the morning a little less stressful.
11 Healthy Packaged Kids Snacks for Preschool
BEAR Real Fruit Snack Rolls
These fruit snacks are made with a few simple ingredients including mostly real fruit. They offer tummy-filling fiber and come with fun animal trading cards. There are also a variety of flavors available.
Mozzarella String Cheese
Though this snack has to be kept cool, it's a super-filling option if you have a kiddo that tends to get hungry at school. Each stick contains 7 grams of protein and no added sugar. Plus who doesn't have fun eating string cheese?
Dairy-Free Smoothie Pouch
These dairy-free smoothie pouches are cold-pressed to preserve nutrients and, more importantly, are incredibly delicious. They have no added sugar, 2 grams of fiber and coconut milk provides satisfying fat.
Siete Tortilla Chips
Siete's grain-free tortilla chips are deliciously crunchy and are sure to be a hit with your preschooler. I love their simple ingredient list as well as the 3 grams of filling fiber every bag contains.
MadeGood Granola Minis
These granola minis are tasty and made with schools in mind—they are nut-free! Additionally, they keep your little one's belly full with 2 grams of fiber as well as 2 grams of protein. Popular flavors include chocolate chip and mixed berry.
Stoneyfield Yogurt Pouch
Pouches are a great way for your child to reap all the health benefits of yogurt with minimal mess. These Stoneyfield pouches contain 5 grams of protein and are made with whole milk making them extra filling.
Cerebelly Smart Bars
All of Cerebelly's products are designed to support your little one's rapidly developing brain—including these smart bars! They contain an impressive amount of nutrients, an ingredient list packed with real foods as well as 3 grams of protein and 4 grams of fiber to keep your kiddo full. Check out all four flavors!
Skout Organic Kids Snack Bars
I love that these snack bars come in a ton of flavors (many nut-free) and can be ordered via a build-your-own subscription on their website. Depending on the flavor, they contain roughly 2-4 grams of protein and 2 grams of fiber.
Harvest Snaps Baked Green Pea Snacks
A crunchy snack that doubles as veggies? Where do we sign up?! These baked green pea snacks taste great and include 5 grams of filling plant-based protein. They also come in a handful of different flavors to keep snacking fun.
Mini CHOMPS Beef Sticks
These beef sticks are the perfect size for a preschooler and are mild in flavor (i.e. not spicy). They are packed with protein and contain no added sugar. Sometimes they are a bit tricky to open, so try making a small cut in the package before sending it to school.
Simple Mills Farmhouse Cheddar Crackers
Crackers for kiddos who truly love cheese! Not only will they keep them full with 3 grams of plant-based protein, but they also taste amazing. Additionally, Simple Mills' signature nut and seed blend adds nutrition to these crackers by providing important micronutrients like iron and potassium.